November 20th, 2014
Learn the Healing Secrets of Nature with Kaitlyn Keyt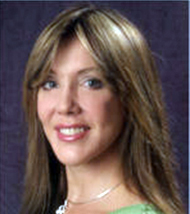 Kaitlyn Keyt, 5 time Visionary Awarded Inventor, Speaker, and the creator of VibesUP, a resource for Vibrational Energy Education and Tools. She is referred to as an intuitive Scientist who feels common sense and our inner voice are the way back to tapping into our inner genius.
She communicates with Nature for answers to the big questions in Life and believes wisdom can be fun and simple. Journey with Kaitlyn as she explains how science and magic have now come full circle to explain each other in ways that we can apply to our everyday lives.
.
.
LISTEN TO REPLAY
---
November 18th, 2014
Susan Allan's Heartspace™ Program for Peace, Love, Joy
On this call you will learn how to:
Live in your Heartspace™ at all times
Attract your heart's desire with Inner Peace

Raise your vibration and live in peace

Master the 6 Part Process and experience of lifetime of cooperation

Dream BIG and have your dreams come true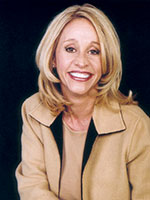 Susan Allan is a renowned teacher and life coach, offering Heartspace™ peace-making skills worldwide. These unique skills have been offered for the last 15 years so that students may learn to create joyous peaceful communication within all relationships, cultures and religions, even in war-torn marriages and families. With her 6 Part Conversation© only one person is required to create peace, love, joy, intimacy and cooperation in any relationship. Her reconciliation system, How to Avoid Divorce© has been 100% successful when even one partner masters and uses these skills.
Susan Allan is the Executive Producer and on-air host of Evolution Revolution TV and she has been a bimonthly guest on Compassionate Connection TV for 8 years. She has appeared as a guest expert on hundreds of television and radio news programs including Fox News, and The Montel Williams Show. Millions have received training through Susan Allan's websites. Susan's Ask The Divorce Coach© column appears at Parent to Parent and for the last 9 years her Ask The Love and Relationship Coach column has appeared at Santa Barbara Family Life Magazine. Allan's most loved trainings include The 6 Part Conversation©; The 7 Stages of Life©; The Plateaus of Peace©; Goal-reaching© Skills; and she is the author of 3 EBooks.
GET OFFER NOW
LISTEN TO REPLAY
---
November 13th

, 2014
Time: 5pm Pacific / 6pm Mountain / 7pm Central / 8pm Eastern /12am GMT
How to Be the Music of Your Soul
On this call you will experience live music created for:
Opening to the Music of Your Soul

Activating Coherence (Alignment)

Gaining a Greater Experience of Your Own Soul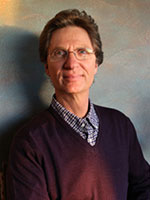 Multi-keyboardist Jim Oliver is an Emmy Award winning musician, dynamic performer, composer of more than 3500 hours of transformational healing music. Jim brings forth unique combinations of sustained tones, melodic notes and chords that speak to the soul and expand one's consciousness. Jim's music is a beautiful blend of art and science that is at once relaxing and rejuvenating. Calming yet intellectually energizing. Jim is passionate about helping people heal and experience transformation through the power of sound. His music invites the human spirit to remember how truly awesome it is. Jim's music can help to restore balance and harmony to the body, mind, spirit and emotions and integrates cellular healing. Each person will have their own unique experience of Jim's music and you will immediately feel the transformative power of the music.
Jim's beautiful and soulful music has been found to encourage healings in body, mind, spirit and emotions for people from all over the world. He is a recognized musician on the World Puja Network, and has played in the United Nations Church Center and touches the hearts of people globally. He has created amazing music with and for Kenji Kumara and many, many others. His wonderfully popular Live Streaming Music Meditations attract listeners from all over the world.
Jim's state-of-the-art studio includes: 17 keyboards; synthesizers, soft-synths, digital samplers, vintage Moog analog keyboard synthesizers, Moog Taurus bass pedals, Hammond B3 organ w/Leslie 122 speaker, "unlimited" tracks of MIDI and digital audio recording, digital audio editing, automated mixing, SMPTE time code sync, CD and DVD/A surround mixing and mastering, and CD & DVD burning.
Free 8 Minute Demo:
LISTEN TO REPLAY
---
November 11th

, 2014
Flex Your Happiness Muscle Without Breaking A Sweat!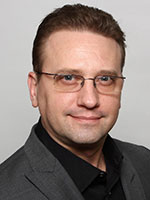 Growing up in small town Canada, the son of a Psychologist and Social Worker, Jeff has always displayed a passion for helping others.
He was one of the youngest people in North America to be certified as a practitioner of Neuro-Linguistic Programming at the age of 15.
He studied psychology and at the University of Windsor for 4 years before becoming is a clinical hypnotherapist and licensed Master Practitioner of Neuro-Linguistic Programming, and a World Renowned expert in brainwave entrainment and brainwave stimulation.
Jeff published author, writing his first book in 1999 with his most recent contribution "The Secret Skill" appearing in "Adventures in Manifesting" Success and Spirituality.
Jeff is the creator top selling products such as the Perfect Sleep System, The Achievement Blueprint, Goal Factory and Brain Fitness for Busy People.
Having created nearly 100 acclaimed meditation and brainwave programs, it's no surprise that Jeffrey is considered by today's top thought leaders as the leading creator and innovator of brainwave stimulation technology.
Jeff has created several unique and proprietary technologies that continue to revolutionize the field of brainwave entrainment and personal development.
 Download Passive Brain Fitness Free!
LISTEN TO REPLAY
---
November 6th, 2014
Time: 5pm Pacific / 6pm Mountain / 7pm Central / 8pm Eastern /12am GMT
Expirience an Energetic Reset of the Brain and Body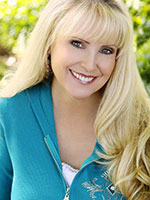 Melinda Lee is a Certified Medical Intuitive Master Healer, with extensive experience in working with "Spirit" in over 30,000 healings and in 40 countries.
Her experience is supported by having owned Natural Healing Clinics, studying over 20 different healing modalities, and working closely with Vianna Stibal, founder of ThetaHealing®, for over 12 years.
Having profound success with the healing of many, Fox News in Salt Lake City, Utah, U.S., promoted Melinda Lee and ThetaHealing® in two news stories which also drew tens of thousands of people to her work within weeks; this still continues and makes Melinda a highly sought-after authority in her field.
Melinda Lee is a Spiritual Counselor with over 25 years of experience, an accurate intuitive healer, "Reader," "Channeler," and Master Instructor of ThetaHealing®.
Last Day To Register For Class!
LISTEN TO REPLAY
---
November 4th, 2014
Achieve Vitality, Excitement, & Connection with Julie Renee's Quantum Activations
On this call we will discuss:
Have you been lacking that skip in your step or missing that song in your heart? Well it's time to get it back! Julie Renee will do a live activation to improve your vitality and clean up the cobwebs that trap your dynamic energy causing you to feel depressed and in a 'funk'.

Are you bringing in enough money and are you able to hold onto it once you've brought it in? Are you obsessive about the way you handle money? Julie Renee will also do an incredible wealth clearing that is sure to get you in the right money space so you can revel in abundance and have loads of fun doing so!

Julie Renee will share her thoughts on how to clear funky entanglements from the past and will also give us tips on how to focus on full self expression and how to create a life of balance.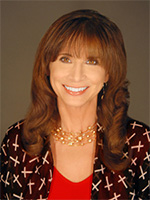 Julie Renee is the 100% Healthy Life EXPERT. She mentors ambitious women leaders who refuse to play small but are being held back by exhaustion and fuzzy brain to regenerate their brain and play full out again.
After launching her first business from her tiny San Francisco studio apartment in 1993, she has prevailed over the worst of human health challenges from multiple cancers, life in a wheelchair and literally surviving death. She is the author of the groundbreaking book Your Divine Human Blueprint. Her unique gift of healing defines the energy-science of Cellular Quantum Mechanics. What that means in laymen's terms is she has defined the way to regenerate the body from the cells on up and does it with ease.
Recognized for leadership, given the 2010/11 National Association of Professional Women's Woman of the Year Award and received Powerful Women International's Global Leadership Award in 2012. And most recently recognized with Big Money Speakers community award.
Julie Renee has been featured as an expert in CBS, Unity FM, Rock Star Radio, Blog Talk, Align, Live 365, Low Down, Raw, LA Talk Live, Spirit Seeker, 11:11 magazine and on TV including New Age Healing and a Forum on Spirituality and Television. Julie Renee has also been a featured writer for Spirit Seeker, Holistic Fashionista and Accomplish magazines. She has both stage and film credits, is a harpist and singer. She Currently Hosts the program, 100% You! On Blog Talk Radio.
An expert meditation instructor, she shares the hidden secrets of regeneration and renewal through meditation and techniques using quantum energy. With her transformational game changing skills she provides an integrated fast track for manifesting, holding, and growing abundance, health, beauty, and wealth.
LISTEN TO REPLAY
---
October 30th, 2014
Experience Life Shifting Lemurian Healings
  During this call, you will:
Feel loved and cared for
Feel the Sacred within your Being more strongly
Experience more connection and integration within your own being
Move more deeply into your heart space
Experience a great increase in nurturing, loving and soothing energy within
Open to a greater feeling of unity and wholeness within yourself and humanity
.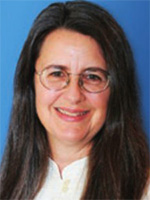 SanRa is a voice channel for Ascended Master Djwhal Khul, Lemurian Priestess Circle of 13 and other Beings of Light. She combines energy healing and hypnotherapy techniques to help clients reach a deeper level of being for transformation of personal difficulties and increased spiritual awareness.
She is a Certified Hypnotherapist and is trained in Reiki and Johrei and has developed healing techniques of her own. SanRa has been doing spiritual healing work with clients for over 25 years. She works with spiritual guidance from Angels, Ascended Masters, Lemurian Priestesses, Star Energies and Councils of Light throughout the Universe. She is dedicated to helping humanity and planet earth move forward on their spiritual paths.
GET OFFER NOW
LISTEN TO REPLAY