September 30th, 2014
Use Quantum Healing Secrets for More Energy, Vitality, and Clarity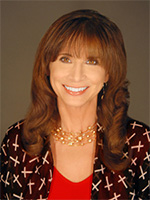 Julie Renee is the 100% Healthy Life EXPERT. She mentors ambitious women leaders who refuse to play small but are being held back by exhaustion and fuzzy brain to regenerate their brain and play full out again.
After launching her first business from her tiny San Francisco studio apartment in 1993, she has prevailed over the worst of human health challenges from multiple cancers, life in a wheelchair and literally surviving death. She is the author of the groundbreaking book Your Divine Human Blueprint. Her unique gift of healing defines the energy-science of Cellular Quantum Mechanics. What that means in laymen's terms is she has defined the way to regenerate the body from the cells on up and does it with ease.
Recognized for leadership, given the 2010/11 National Association of Professional Women's Woman of the Year Award and received Powerful Women International's Global Leadership Award in 2012. And most recently recognized with Big Money Speakers community award.
Julie Renee has been featured as an expert in CBS, Unity FM, Rock Star Radio, Blog Talk, Align, Live 365, Low Down, Raw, LA Talk Live, Spirit Seeker, 11:11 magazine and on TV including New Age Healing and a Forum on Spirituality and Television. Julie Renee has also been a featured writer for Spirit Seeker, Holistic Fashionista and Accomplish magazines. She has both stage and film credits, is a harpist and singer. She Currently Hosts the program, 100% You! On Blog Talk Radio.
An expert meditation instructor, she shares the hidden secrets of regeneration and renewal through meditation and techniques using quantum energy. With her transformational game changing skills she provides an integrated fast track for manifesting, holding, and growing abundance, health, beauty, and wealth.
LISTEN TO REPLAY
---
September 25th, 2014
How to vibrantly live and have a loving, joyful and fulfilled life
in all areas of creation with constant clarity, ease, lightness and vitality.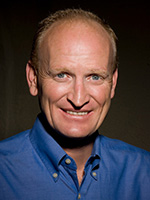 William Linville is a divine essence, clear Creator Consciousness in a physical body. He has ascended beyond all akashic record levels etc., perceptions of the truth, identifications, beliefs etc., which allows him to obtain / download clarity on any and all topics and so much more. William is an instrument of the Universal and Creator Consciousness and is here to assist you in accelerating and amplifying the process of you remembering, embodying and expanding into your Creator Essence and to experience all of your magnificence and much, much more. When you are in William's presence there is no limit to what can and does take place for you as you experience all the possibilities that are available for you in a body on a planet.
On this call you will learn:
How to let divine clarity unveil itself to you continuously with ease.
How to live in constant lightness physically, mentally and vibrantly.
How to maintain a constant expansiveness and openness to all that is; no matter where you may be mentally, emotionally or physically.
How to be in a constant fruitionary dance with the Universe as a whole; continuously.
How to raise your consciousness beyond all of the density that has been unfolding around you and to see it for what it is and supersede it with ease.
How to constantly be in a state of integrated divinity of the divine order of you.
LISTEN VIA INTERNET
---
September 23

rd

, 2014
Manifesting Infinite Abundance
Victor Da Ponte is a visionary whose soul purpose is to help humanity awaken to their Divine Power to transcend the illusion of lack, limitation and separation. With over 20 years of spiritual practice and healing service, he is known internationally for his profound healing gift to remotely shift people out of their limitations – even while they sleep.  Victor's unique gift has attracted clients that include some of the top leaders, coaches, and healers in the consciousness movement today.
Through several profound life experiences Victor's Divine Vibrational Gifts were awakened and continue to expand daily. In 2011, a powerful inner voice transmitted a mind-shattering realization, which essentially said: "Stop creating your limitations, they don't exist! Wake up! You are beyond all thoughts, beyond all concept and beyond all understanding – stop believing anything less than this."
This transmission gifted Victor with the Voice and Command of the "I AM," which gave birth to Quantum Reprogramming, a revolutionary way to shift others beyond the illusion of lack, limitation and separation. Miracles and magic are all but a daily part of life; as beliefs and thoughts are transformed, his clients shift into whole new realities of health, wealth and abundance.
Victor's message is simple: we are infinitely powerful beings who create our own reality and the only thing that truly exists is infinite love. The mission is to awaken as many people as possible and shift beyond the third dimensional reality and co-create a heavenly reality through Lens of Love and Light.
On this call you will learn:
How To Command Your Unlimited Abundance

Awakening The Heart Of Abundance

Aligning To The Abundance Of Unconditional Love For Manifesting 

Your Dreams

Commanding The Infinite Potentiality That You Are
Class starts October 1st
LISTEN TO REPLAY
---
Can Light from the Sun and Stars Heal Us? Remote Scalar Energy Healing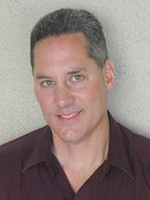 Tom Paladino's research and work with the scalar energy, began during his undergraduate years. He was inspired by various scientists, i.e., Hieronymus, Moray, Priore' and especially Nikola Tesla, as to the existence of an energy that is not of the electromagnetic spectrum. With this inspiration, he pursued a course of independent study in order to better understand and subsequently harness scalar energy.
Scalar energy is also known as prana, chi, radiant energy, zero point energy, qi, orgone, eloptic. After years of experimentation and modification, Tom Paladino has developed a technique using scalar energy that will transmute pathogens quickly and painlessly. This technique facilitates the use of photographs of people who desire to have pathogens transmuted in their bodies.
Tom Paladino developed a treatment process whereby he is able to administer the scalar energy reverse-phase angle harmonic of a pathogen, thereby causing that agent of infection to disassemble or fall apart. Scalar energy operates at the quantum level and is capable of disassembling all types of pathogens thus eliminating the causative agent of disease. Once the causative agent of a pathogen disease has been eliminated the symptoms associated with that infection decrease or disappear altogether.
Recent discoveries as of March, 2012, led Tom Paladino to the conclusion that viruses can likewise be transmuted by this process of broadcasting scalar energy. Emboldened by these discoveries, he desires to present the world with the cure for ALL bacterial, fungal, protozoan and viral infections. It is his belief and statement that the scalar energy is capable of transmuting ALL pathogens thus
presenting the world with the CURE for thousands of pathogenic diseases.
Offer Good Through Midnight EST October 12th 2014
LISTEN TO REPLAY
---
September 16th

, 2014
Illumined Transcendence Into Timelessness

What you will learn on this call:
Where do you need to go to express quantum shifting? 

Why are you suffering? 

Where are you giving away your power? 
Potential Benefits, On-Going

: 
Release from chronic worry and stressing out 

Clearer mind and mental focus from distractions 

More joy-filled meditations, prayers and yoga practice 

More fulfillment of your heart space 

Healthier mind-body connection 

More self love and love towards others 

Being a more clear and perfect channel 

Unexpected miracles, and much more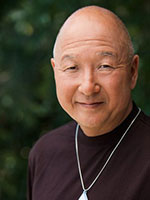 Kenji Kumara is one of the world's leading visionaries and pioneers in the field of energy consciousness. He works as a transformational messenger, reaching and guiding people from every corner of the globe to New-Earth Consciousness and personal and planetary ascension.  The results have been profound with many who've overcome major difficulties, others experience deep transformations and consciousness shifts effortlessly with Kenji's style of ease and grace.
Known for his unique ability to guide people into meditations and profound activations he keeps it simple and effortless as the doorways to source connection are opened, the I AM God self is present and in a gentle loving manner people are shifted into higher-awareness and self-mastery. It has been his personal joy to help people understand their life's purpose and claim their true destiny.
One of Kenji's main focuses is in the art of receiving, the art of knowing and the art of Be-ing. He is available through his new website, live-activation retreats, live-online workshops and live-steaming immersion events. He shares the "Joy of Awakening with the World" with those who are ready to receive and be in Eternal Peace in every fiber and cell of their Being.
LISTEN VIA PHONE