October 23st, 2014
Creating Your Fifth Dimensional Future, with Archangel Michael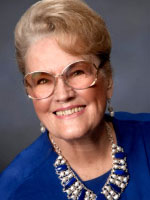 Ronna is internationally known as a messenger for Archangel Michael. His messages of hope and inspiration through Ronna have been featured in hundreds of New Age, inspirational and spiritual publications around the world, and they have been translated into most major languages.
Ronna's extensive corporate background helped prepare her for her second career as an inspirational teacher, lecturer and author. She teaches a common sense approach to the basic principles of spirituality: respect yourself and others; treat others as you wish to be treated; practice visualization, focused thought, energized emotion, and right action to create joy, peace and an abundant life. Thousands of people testify that her books and seminars have changed their lives for the better.
Ronna's spiritual search began in the early 70s, and after much intense study and training, she began a second career as a spiritual teacher and counselor. She overcame many obstacles along the way: personal losses of all kinds, illness, doubts and fear. These down-to-earth experiences and tempering give Ronna's teachings a dose of realness and believability.
Ronna is a positive role model for women because of her strong yet warm and nurturing qualities. Men and women alike resonate with her work because of how profoundly it uplifts and helps them to attain their life's goals. They are inspired to move forward in the Light by Ronna's loving example of service, and by the messages that come through her. Those who have attended her seminars and/or webinar classes receive valuable tools to assist them to move to the next level of their spiritual growth.
GET OFFER NOW
LISTEN TO REPLAY
---
October 21st, 2014
Awakening in These Times of Great Change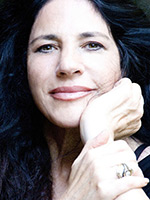 Born in New York with the gift of an energy transmission of love, Anamika began her exploration of consciousness in early childhood.
In all aspects of her work, which initiates leaps in consciousness, she shares her personal discoveries. With compassion, humor, and keen understanding, she makes the processes of integrating and enlightening easily accessible.
Anamika's background is multi-disciplinary: metaphysics, psychology, music and the performing arts, the sciences, and French. She earned her B.A. in Psychology from Wellesley College, and after completing a non-traditional Ph.D. in Psychology from Columbia Pacific University, graduated from the four-year healing arts program at the Barbara Brennan School of Healing.
An international workshop leader and author, she has appeared on many television and radio shows and has been guiding people for over 35 years.
GET OFFER NOW
LISTEN VIA PHONE
---
High Impact New Discoveries with Structured Air and Water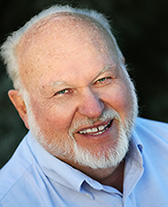 Clayton M. Nolte, founder of Natural Action Technologies, Inc., is a researcher and the inspired inventor of life transforming water structuring technologies. Clayton has spent the last forty years exploring physics, math and the properties of water, and the effects it has on life.
During Clayton's research, he noticed that natures own structured water had a unique recurring phenomenon of appearing where no water should. With an innate desire to emulate this for more in-depth studies in remote locations and labs, Clayton delved into the inner world of water, and has brought forward a dynamic line of water structuring units.
Clayton's company is currently manufacturing 14 different structured water units, with plans for new and innovative technologies coming in the very near future.
Structured water is water that is organized into small clusters of five to twenty molecules. Drinking this water is the most fundamental way to help the body function and remain disease free.
The benefits of structuring water include neutralization of all toxins in the water through structuring, increased hydration, increased absorption of nutrients in our food, healthier bodies, skin, hair, and nails. Additionally the water has lower surface tension, dissolves hard minerals in the water, and de-calcifies the pineal gland, which can assist in expanding consciousness.
Download Free Bonus:
.
Offer Effective Through Midnight EST 10/30/14
While Supplies Last
LISTEN TO REPLAY
---
October 14th, 2014
Experiencing Waves of Fulfillment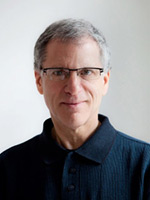 Bill has devoted four decades of his life to inner development through meditation and other spiritual practices. In 1989 he embarked on his path of energy healing through his training with a Chinese Chi Gong Master.
He became a Reiki Master in 1990 and has done thousands of sessions as well as taught many classes over the years to people from all walks of life.
In 2010 Bill received a series of deep insights which resulted in his creating the ENERGY WAVE ALIGNMENT PROGRAM.  The Energy Waves are a very powerful but gentle transmissions of Life Energy which are effective with one on one, group, remote, and even recorded sessions. Since that time, Bill has provided sessions for people and groups around the world with remarkable success. The Energy Waves produce transformative and beneficial effects in every area of life, Many transformational teachers, healers, and professionals from all different fields rely on Bill's work  as a fundamental part of their well being and success.
The Energy Waves have a unique and remarkable ability to deliver to each recipient exactly what is needed in the moment. This is true regardless of how many are in the group, or whether it is in person or at a distance, or even whether it is live or through a recording! Bill is a pure conduit for the Waves, and their purity and  innate intelligence are unmistakable.
Bill is also an attorney and corporate executive, and has integrated his thriving energy practice into his life as a businessman and family man. He has been married  for 43 years and has two wonderful adult children.
GET OFFER NOW
LISTEN TO REPLAY
---
Breaking News: Metabolize Fat Safely and Naturally with Scalar Energy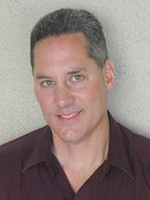 Tom Paladino's research and work with the scalar energy, began during his undergraduate years. He was inspired by various scientists, i.e., Hieronymus, Moray, Priore' and especially Nikola Tesla, as to the existence of an energy that is not of the electromagnetic spectrum. With this inspiration, he pursued a course of independent study in order to better understand and subsequently harness scalar energy.
Scalar energy is also known as prana, chi, radiant energy, zero point energy, qi, orgone, eloptic. After years of experimentation and modification, Tom Paladino has developed a technique using scalar energy that will transmute pathogens quickly and painlessly. This technique facilitates the use of photographs of people who desire to have pathogens transmuted in their bodies.
Tom Paladino developed a treatment process whereby he is able to administer the scalar energy reverse-phase angle harmonic of a pathogen, thereby causing that agent of infection to disassemble or fall apart. Scalar energy operates at the quantum level and is capable of disassembling all types of pathogens thus eliminating the causative agent of disease. Once the causative agent of a pathogen disease has been eliminated the symptoms associated with that infection decrease or disappear altogether.
Recent discoveries as of March, 2012, led Tom Paladino to the conclusion that viruses can likewise be transmuted by this process of broadcasting scalar energy. Emboldened by these discoveries, he desires to present the world with the cure for ALL bacterial, fungal, protozoan and viral infections. It is his belief and statement that the scalar energy is capable of transmuting ALL pathogens thus presenting the world with the CURE for thousands of pathogenic diseases.
TIME LIMITED OFFER
LISTEN TO REPLAY