December 11th, 2014
3 Keys to Creating a Shift in Vibrant Energy and Wealth
On this call we will discuss:
Learn how to awaken your inner vitality

Manifest your true wealth

Have the freedom to live your divine mastery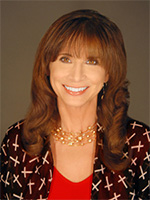 Julie Renee is the 100% Healthy Life EXPERT. She mentors ambitious women leaders who refuse to play small but are being held back by exhaustion and fuzzy brain to regenerate their brain and play full out again.
After launching her first business from her tiny San Francisco studio apartment in 1993, she has prevailed over the worst of human health challenges from multiple cancers, life in a wheelchair and literally surviving death. She is the author of the groundbreaking book Your Divine Human Blueprint. Her unique gift of healing defines the energy-science of Cellular Quantum Mechanics. What that means in laymen's terms is she has defined the way to regenerate the body from the cells on up and does it with ease.
Recognized for leadership, given the 2010/11 National Association of Professional Women's Woman of the Year Award and received Powerful Women International's Global Leadership Award in 2012. And most recently recognized with Big Money Speakers community award.
Julie Renee has been featured as an expert in CBS, Unity FM, Rock Star Radio, Blog Talk, Align, Live 365, Low Down, Raw, LA Talk Live, Spirit Seeker, 11:11 magazine and on TV including New Age Healing and a Forum on Spirituality and Television. Julie Renee has also been a featured writer for Spirit Seeker, Holistic Fashionista and Accomplish magazines. She has both stage and film credits, is a harpist and singer. She Currently Hosts the program, 100% You! On Blog Talk Radio.
An expert meditation instructor, she shares the hidden secrets of regeneration and renewal through meditation and techniques using quantum energy. With her transformational game changing skills she provides an integrated fast track for manifesting, holding, and growing abundance, health, beauty, and wealth.
LISTEN TO REPLAY
---
December 9th, 2014
Secrets Exposed In Healing Your Body Blueprint
On this call you will learn:
Melinda will discuss some of the extraordinary benefits of Thetahealing.

The importance of the DNA Activation

How Gene replacement shifts your body blueprint

Gain valuable insight into healing your own body

Learn about the GIFTS humanity has received to prepare for the future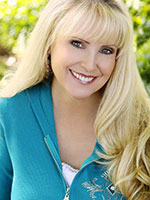 Melinda Lee is a Certified Medical Intuitive Master Healer, with extensive experience in working with "Spirit" in over 30,000 healings and in 40 countries.
Her experience is supported by having owned Natural Healing Clinics, studying over 20 different healing modalities, and working closely with Vianna Stibal, founder of ThetaHealing®, for over 12 years.
Having profound success with the healing of many, Fox News in Salt Lake City, Utah, U.S., promoted Melinda Lee and ThetaHealing® in two news stories which also drew tens of thousands of people to her work within weeks; this still continues and makes Melinda a highly sought-after authority in her field.
Melinda Lee is a Spiritual Counselor with over 25 years of experience, an accurate intuitive healer, "Reader," "Channeler," and Master Instructor of ThetaHealing®.
LISTEN TO REPLAY
---
December 4th, 2014
Connecting with Ascended Masters and Star Beings for Transformation and Miracles
Are you calling for help but not getting results? Maybe you are only working with half your team. Join Us tonight to learn how you can receive more support with transformation and manifesting miracles.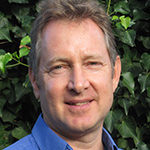 Darren Linton was selected by Spirit and the angels many years ago to help spread the light and love of the angels. He has spent the last 15 years helping people around the world to connect with their angels, to learn how to talk with their angels and the archangels, and receive inspiring messages, healing, help and guidance. Darren has helped thousands of people in over 50 countries around the world to connect with the angels. It is his passion and joy to help people connect with the angels, archangels and the divine, and improve their lives, find their true path, fulfil their potential, and use their passion and gifts to help others and the world.
Helping people to connect and receive divine guidance, magic and miracles, can transform their own lives for the better, and help them to make a difference to others and the earth. The angels, archangels, masters and higher realms of light are here to help bring love, light, joy, abundance, happiness and miracles into our lives, to help us and the planet. Building your connections with them can bring positive changes for you and others.
Darren offers courses, sessions, books, and meditations world-wide, and runs regular workshops and retreats. He also regularly gives interviews on local and international radio, and has appeared on the BBCs 'Big Questions' discussing angels. He is a qualified Reiki Healer, Trainer, Consultant, Divine Channel, Angel Teacher, and Life Purpose Coach.
Receive Five Free Magical Angel Gifts from Darren
LISTEN TO REPLAY
---
Learn the Healing Secrets of Nature with Kaitlyn Keyt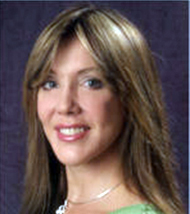 Kaitlyn Keyt, 5 time Visionary Awarded Inventor, Speaker, and the creator of VibesUP, a resource for Vibrational Energy Education and Tools. She is referred to as an intuitive Scientist who feels common sense and our inner voice are the way back to tapping into our inner genius.
She communicates with Nature for answers to the big questions in Life and believes wisdom can be fun and simple. Journey with Kaitlyn as she explains how science and magic have now come full circle to explain each other in ways that we can apply to our everyday lives.
.
.
LISTEN TO REPLAY