HAPPY 10th ANNIVERSARY VibesUP!
IT'S THEIR ANNIVERSARY
AND YOU GET THE GIFTS!
Bring Out 'Your'  INTUITIVE SCIENTIST in This Energy Testing & Experimenting PLAYSHOP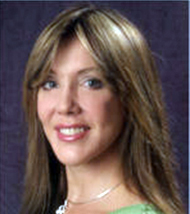 Kaitlyn Keyt, 11 time visionary awarded inventor and speaker on Life Solutions. Kaitlyn studies Nature for the answers to life's BIG questions. She is the founder of VibesUP- Vibrational  Therapy education and tools.  Kaitlyn brings a playful,  heart warming and mind tingling delivery of common sense understandings that we can apply to our everyday lives.  Time will FLY in this edge of your seat learning journey! If you are Thirsty for knowledge   this call is literally a yummy buffet of mind tingling,  heart warming 'understanding' TREATS! Everything is changing! As the planet's vibe increases,  heating up, we are popping awake like popcorn! Awakening is FUN and EMPOWERING.  We NOW  have the capacity to understand more of the bigger picture. Join Kaitlyn as she shares the light hearted deep wisdom she has gathered from telepathically interviewing everything from the trees, atoms even her own cells, asking for the answers to life's BIG questions!
LISTEN TO REPLAY
---
The 3 Golden Portals to Awaken into Divine Abundance!

With Archangel Michael &

Sage

, The Prosperous Goddess
Discover why so many Law of Attraction methods don't work very well and how to become a much more POWERFUL CREATOR of YOUR Dream Life!
Understand the magical power of portals to accelerate your awakening, enhance your INTUITION and connect with the DIVINE
Find out the 3 Golden Portal Keys to clear out your blocks so you ALIGN with Money and Love (these will surprise you!)
Experience a powerful CHANNELED TELATTUNEMENT of Archangel Michael right on the call!TelAttunements with Archangel Michael and

Sage

have been called:
"The closest I've ever come to experiencing Heaven on Earth!"
so be sure to join us and feel the energy & bliss for yourself!Archangel Michael and

Sage

will share their unique blend of empowerment & enlightenment to help you rapidly accelerate your AWAKENING & ASCENSION so get ready for an incredible event that will transcend time and space, connect you with your angels and activate your abundance!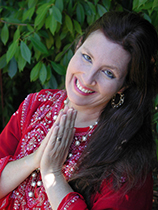 Rev. Sage Taylor Kingsley-Goddard, a.k.a. THE PROSPEROUS GODDESS (TM), is a highly gifted intuitive Archangel Michael & Divine Mother channel, Abundance & Soulwork Acceleration Coach, energy and soul healer and catalyst for personal and planetary transformation.
Able to read auras since her Third Eye was blasted open in 3 Near-Death Experiences in the Mexican desert in 1994, Sage uniquely integrates 100% accurate intuitive aura & chakra readings with Intuitive Angelic Miracle (I AM) shamanic healing & Spirit-guided life and business coaching to manifest more Love, more Joy & more Abundance. Sage is also a Reiki Master and Teacher, angelic Money Reiki Grand Master, hypnotherapist and a #1 international best-selling author.
Sage magnetized her Twin Flame soulmate, now husband of 18 years, a multiple six-figure income, her Dream Home, hot tub, world vacations, new cars… – You name it, she can manifest it, and she can help YOU manifest it too! – using the Science + Spirit manifestation techniques she teaches.
Sage's programs have been called "The Best of Mind-Body Healing" and have won massive global acclaim, with her Angelic Abundance Activator being named the #1 Best Law of Attraction on Earth.
Sage passionately empowers thousands of awakening souls worldwide to manifest higher LOVE & more MONEY, joyfully fulfill your life purpose, connect with your angels, prosper, thrive and shine!
VOTED #1 LAW OF ATTRACTION PROGRAM WORLDWIDE!
LISTEN TO REPLAY
---
&nbsp
How Natural Healthcare Breakthrough Can Help You
Learn how energy from the Sun and Stars can heal
Find out the latest scientific discoveries about the connection between Nano-bacteria (which we all have to varying degrees) and health conditions.
Be the first to know there is a natural and effective way to disassemble Nano-bacteria, thereby breaking apart calcification.
Find out why this is so important to you and your loved ones.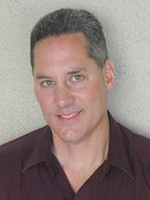 Tom Paladino's research and work with the scalar energy, began during his undergraduate years. He was inspired by various scientists, i.e., Hieronymus, Moray, Priore' and especially Nikola Tesla, as to the existence of an energy that is not of the electromagnetic spectrum. With this inspiration, he pursued a course of independent study in order to better understand and subsequently harness scalar energy.
Scalar energy is also known as prana, chi, radiant energy, zero point energy, qi, orgone, eloptic. After years of experimentation and modification, Tom Paladino has developed a technique using scalar energy that will transmute pathogens quickly and painlessly. This technique facilitates the use of photographs of people who desire to have pathogens transmuted in their bodies.
Tom Paladino developed a treatment process whereby he is able to administer the scalar energy reverse-phase angle harmonic of a pathogen, thereby causing that agent of infection to disassemble or fall apart. Scalar energy operates at the quantum level and is capable of disassembling all types of pathogens thus eliminating the causative agent of disease. Once the causative agent of a pathogen disease has been eliminated the symptoms associated with that infection decrease or disappear altogether.
Recent discoveries led Tom Paladino to the conclusion that viruses can likewise be transmuted by this process of broadcasting scalar energy. Emboldened by these discoveries, he desires to present the world with the cure for ALL bacterial, fungal, protozoan and viral infections. It is his belief and statement that the scalar energy is capable of transmuting ALL pathogens thus presenting the world with the CURE for thousands of pathogenic diseases.
Conditions caused by Nanobacteria are:
arterial plaque ( arteriosclerosis )
kidney stones
gall stone
cataracts
scleroderma
brain aneurysms ( calcification in the brain leading to strokes )
tennis elbow and other sports-related trauma causing calcification
many types of arthritis ( calcified deposits )
breast cysts leading to cancer
some forms of psoriasis
prostate calcification
gingivitis ( dental plaque )
calcification that leads to ovarian cancer
LISTEN TO REPLAY
---
Sacred Geometry:  The Heart Leads to Higher Consciousness and Well-Being
Our new activation chamber generates a field to shift your life.  Step into your divine capabilities.
Join Us in a meditation, with the help of our brand new Geomagnetic Activator, to restore several of the Earth's Nodes for Healing that were damaged long, long ago.  Be part of the change, history.
We are all creative beings with the power of free will.  When we are connected, we can step outside of the illusions of that have controlled life and regain health, abundance and happiness.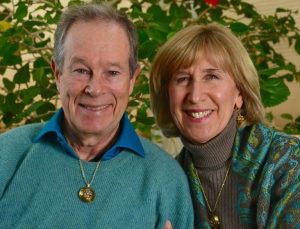 When people meet Gregory and Gail Hoag, they sense a rare relationship, full of consciousness and love. Gregory, scientist and leading expert on Sacred Geometry, along with Gail, artist, business and health consultant, founded Metaforms 31 years ago. They create energetic tools that support people to evolve into higher awareness with Source and Heart consciousness. They are recognized as experts on Sacred Geometric technologies for renewing health, raising consciousness, reducing stress, manifesting purpose and clearing electromagnetic interference. They live in a rural area in Lyons, Co with their 2 daughters.
GET OFFER NOW
LISTEN TO REPLAY
---
Your New Life Awaits You
Are you dealing with a life challenge now?  Big or small, if you are ready for a change, it's time to close the chapter and start writing a new one that's more expressive of your true nature.  And that's exactly what Dr. Madlena Kantscheff is expert in: birthing new beginnings. Be inspired, supported and empowered with this clear guidance.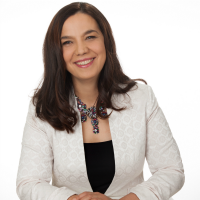 Dr. Madlena Kantscheff has the ability to scan the energy of human body deep to the cellular level. She "sees" all the parts of the cell like membrane, mitohondria, ribosomes, golgi apparatus and the most important part-the nucleus of the cell where DNA abides. Healthy cells show themselves bright and shining; the low energy cells-shriveled, constricted, dark. These cells are blocked in their functions and from there they have an impact on the function of the whole body. The body is a system, in which all cells are connected on physical and functional level…the body is as strong as the weakest cell of it.
The blocked cells of the body cause chronic pain, discomfort, emotional and physical Dis-ease…; lack of ability to manifest all what the person desires…
The weakness of the cells and their blockage is caused by "emotional luggage" we all carry from our lineage called debris or karma.
Clearing of the ancestral debris is essential for the emotional, physical, spiritual and financial well- being of every human being. As long as the debris is not cleared out, the person lives with "Hand break on" not being able to enjoy the easiness, flow and lightness of life.
Dr. Kantscheff's work transforms the weak and blocked cells of the human body by illuminating them with the Divine love and light. She works with at least 3 Archangels she calls upon during the healing and appoints them to stay with the person for the upcoming 21 days after the healing session. In this way the person is not left alone; the Archangels walk with him/her on every step of the way guiding, supporting and empowering…
She also works directly with Jesus asking him to use his "Laser knife" for removing the formation of dark, weak cells which cannot be transformed with Divine love and light. During this work ancestral luggage is cleared out and the new chapter of life can start immediately.
The results of the healing work of Dr. Kantscheff can be experienced instantly. The joy, lightness and easiness of life return, all the cells of the body are shining full of energy, Divine love and light.
CLICK BELOW TO LISTEN:
Meditation for Boosting Your Energy

LISTEN TO REPLAY
---
Awaken to your true path of happiness, abundance, growth and miracles
Darren has spent the last 15 years helping people around the world to connect with angels, discover their life calling, and develop amazing lives helping others and the world.
We want to help people everywhere to awaken to their true path of happiness, miracles and abundance. We want to inspire you that you really can create an amazing, happy, abundant, fulfilling life, doing what you LOVE, following your higher calling and true path.
We are offering a fresh approach. This will be an interactive workshop, with many fascinating and valuable exercises throughout, to help you all gain new ideas and inspiration. During this interactive workshop, we will help you explore:
Why are you really here?  What is your divine calling and purpose here?
Are you a gifted soul?
Opening to the help and guidance of the angels and heavenly realms
The benefits of finding your True Path for you (and for others)
The 4 stages of your life path – where are you?
Explore your life purpose – which path is right for you?
How big a contribution would you like to make?
How to create happiness, wealth and abundance on your path
Meditation to help you connect with guides, angels and the divine and receive guidance about your path
(In short) How to create a Happy, Fulfilling, Abundant and Miraculous Life, following your path, using your gifts and talents, and contributing to others and the world.
If you have been feeling stuck, lost, searching for answers, wanting to expand your work, help more people, or feeling there is 'something more' you are still supposed to be doing with your life, and want to find out what and how, come and listen to this inspirational webinar.
Join Darren, the Angel and Life Purpose Expert, to gain valuable help and guidance with YOUR life.
This is a unique talk and mini-workshop, offering much valuable help, which you will not want to miss!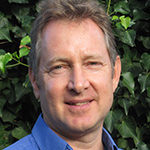 Following successful careers in marketing and big businesses, and then training and coaching leaders and staff in smaller businesses to be happier and more successful, Darren one day received an unexpected invitation. A teacher turned up at his office and said he had been sent by the Universe to train Darren how to channel messages from angels and the Universe.  Darren accepted, and within 2 weeks found he had a gift for doing so.  He asked God "What do you want me to do here – what is my Life Purpose?" He was told to teach OTHER people how to connect with angels and divine inspiration, to discover THEIR life purpose, and how they can live better lives, contributing positively to the world. He was told to do this with people all over the world, so that together we can all help to build a better world for all.
The angels gave him a unique process to help people everywhere connect with and channel angels and higher inspiration for themselves. This process, given to Darren by the angels themselves, is an easy to follow step by step process for linking with, and channeling direct guidance from the higher realms. It can be done by virtually anyone.  The process is highly effective – people experience miracles and transformation in their lives. Darren also has a gift for helping people to discover their life purpose – creating lives they LOVE, making a positive difference to others and the world.
Darren has spent the last 15 years ever since helping people to connect with angels and receive divine guidance about their life purpose and how to develop their paths and lives. People experience extra-ordinary results and miracles of all kinds. He helps all people – spiritual and non-spiritual alike. People from all walks of life (business leaders, lawyers, IT specialists, managers, staff, housewives, ordinary people, healers, spiritual teachers, artists, those following spiritual paths, have all been amazed at the results produced).
Darren has appeared on National TV and radio, in magazines, and helped people receive inspiration and guidance through workshops, development courses, one to one sessions, and through his correspondence courses. He has helped thousands of people in over 60 countries around the world. He loves helping people to receive help and guidance from the angels, discover their life calling and purpose, develop and expand their work, and live amazing lives helping others and helping to create a better world for the highest good of all.
To receive an inspiring free angel book from Darren, full of inspiring angel messages ,pictures and stories, and other free gifts, click the link below.
Receive Free Gifts from Darren
LISTEN TO REPLAY