Revolution of the Heart:
Transfiguring into the Christ Within
In this special holiday broadcast, join award-winning author and healer Dana Micucci on a transcendent journey into your heart, guided by the sublime, catalytic energy of Jesus, Mary Magdalene, and Mother Mary, Essene masters of healing and transfiguration who have much to teach us during this Great Shift of the Ages.
 Learn how to apply timeless Essene wisdom to: 
Ignite healing on all levels to raise your light quotient
More fully embody your Christ Consciousness
Accelerate your ascension process
Experience and sustain the high-heart frequencies of Divine Love, Wisdom, and Power
Reconnect with and expand your Joy
Dana Micucci is an award winning author, healer, and catalyst for self-mastery. Dana's latest book, the novel The Third Muse, is a metaphysical, time-travel mystery set in the international art world that celebrates the divine feminine wisdom of the Magdalene Order and the healing power of love. Her spiritual travel memoir Sojourns of the Soul: One Woman's Journey around the World and into Her Truth—a gold winner in the 2013 Nautilus Book Awards—was inspired by her travels to many of the world's most sacred sites. Both books offer a heart-centered message for our time.
Dana has also enjoyed a decades-long career as a widely published journalist writing about culture, travel, and spirituality for well-known publications. Based in Taos, NM, after many years in New York City, she has a private healing and mentoring practice and conducts transformational events worldwide.
A dynamic teacher and practitioner of ancient mystery-school wisdom, Dana will guide us on an experiential journey together with Jesus, Mary Magdalene, and Mother Mary (honored on the 12-12 Our Lady of Guadalupe Day) into the heart of the mystical Essene Way of Infinite Love, while grounding more deeply into our Joy at this critical threshold of planetary awakening and renewal.
The 12-12 date is an energetic opening that assists in raising our frequency and clearing the way for bright new beginnings and positive outcomes in the coming year.
LISTEN TO REPLAY
---
Revealing Your Planetary Purpose
We are in a time of great changes in the world. We are going through a period of transition from what was before to what will be the beginning of a new age on the Earth. The future is quite bright and the greatest transition that we have seen in our present civilization is happening Now! But first we must all go through this period of turbulent changes during which the old will pass away and the new will be born. It is the age of Heaven on Earth.
We have already experienced the first buildup of pressures in the world and the resulting changes not only in the collective consciousness, but in our own personal lives. So how can we transition from here to there the best way possible and with the least suffering?
Join Ethann Fox as he gives us a glimpse into how he is able to assist those who are transitioning in this turbulent time to uncover their soul's plan and work in harmony with the energies of the planet. Ethann has developed a unique formula to help Lightworkers uncover their mission and bring their gifts into the world to fulfill their true purpose.  You will remove karmic density; raise your consciousness, and gain inspiration and tools to live at your highest potential.
Over the next 60 minutes you will discover…
About Energy Transfer and how it can remove karma and raise consciousness
How to live a happier, more fulfilling life;
What is currently happening on the planet and how energy transfers support it;
How planetary alignments trigger karmic situations;
How to remove density accumulated by environmental factors;
The importance of exploring your numerology and astrology cycles to plan a roadmap to success;
How to tune into the positive aspects of your reality, eliminating the accumulation of density;
How to access and transition your spiritual gifts into the New Age;
And, how to raise your consciousness above where lower vibrations can affect your health and happiness.
.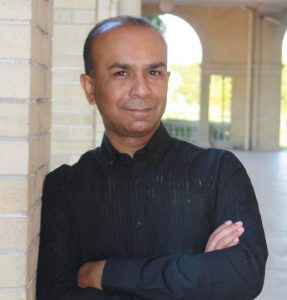 What Ethann found is he is able to accept the karma and negative emotional energy from others without any adverse effects to himself. He is able to do this while raising the consciousness of entire groups of individuals at once and there is a cumulative effect. Through these studies, he has also been able to measure permanent increases in consciousness, energy field, and improvements in voice profile analysis of participants. Some people even have had dramatic improvements in health after only one visit. But the most consistent noticeable effect has been a steady increase in their level of happiness and ability to deal with turbulent circumstances in life with greater ease and inner peace. Now, Ethann uses this divine gift to help others to live happier more fulfilling lives and to aid in the transition to a new world consciousness.
Through his spiritual awakening, Ethann altered the course of his life, leaving the business world behind to establish his organization, Flower of Life Center for Human Evolution. Ethann facilitates energy transfers in private and group settings, while inspiring volunteers on a collective mission of furthering awakening through Flower of Life. His vision further manifests in the expression of a variety of initiatives including his television show, international expo, conscious activism movement, conscious youth group and an alternative school for children.
Ethann has been a student and practicing astrologer and numerologist for over 20 years. During this time he has studied and brought together the wisdom of various Eastern and Western philosophies into a singular cohesive system. It is his belief that the knowledge that underlies all of these modern systems originated with a singular body of wisdom thousands of years ago. But when combined, they become a powerful tool for understanding our world.
As a result of his passion for understanding the human condition, Ethann has also been a student of psychology and how to increase one's happiness and potential in life through the use of reconditioning techniques and changes in diet and lifestyle. Today he teaches these techniques to individuals and audiences with very successful results.
Ethann utilizes his background as the owner of a branding and marketing agency in conjunction with his spiritual gifts and astrology/numerology expertise to assist Lightworkers on the planet to identify their soul's purpose and express it through mainstream tools and technology. He offers this service on a private consultation basis, combining all aspects of his experience, education, personal history and spiritual awareness.
Ethann's natural curiosity and logical, left-brained mindset has gained him a reputation as a genuine, yet persistent and internationally respected interviewer. He has a distinct talent for blending the spiritual and physical worlds in a way that gives audiences around the world a better understanding of how to adapt new world tools into their modern reality.
LISTEN TO REPLAY
---
 

TIMELINE INTEGRATION: Navigating a new dimensional experience
If 2016 was the year of transition, 2017 is a year of integration. So much has changed in our lives, but most important, our vibration offers a new perspective through which we have entered a new timeline. At the same time, we are revisiting past timelines as we continue to clear karma and density we created, healing through this new perspective for the benefit of our collective experience.
Did we just go in a complete circle and end up back where we started? It may tend to feel this way as many of the timelines we created in a different density came right along with us. Think of the analogy of the elevator moving between floors. When you get off the elevator on a new floor, you aren't a new person. You bring all of the parts of you to a new experience. And now you have a choice. Who have you become on that elevator ride? And what parts of you wish to change before embarking on the next experience?
We are in a very interesting time and space reality in which our structures are changing. We are still manifesting through the emotional body, yet so much as changed and a new harmonic is offered to assist us in creating the new. But the old timelines are still holding us back in resistant patterns, pulling up old wounds and imprints that are causing us to take a hard look at the new floor we arrived on and our responsibility as creators. Activating ourselves and forming new patterns becomes the premise for fulfillment and living a more collectively and singularly balanced experience.
You will:
Learn the way to heal and transition areas of your life that no longer resonate with your new perspective
Understand a new Earth harmonic that is available for healing and how to integrate it into your life
Realize why old timelines are re-emerging in your life right now and how to raise them into a new dimension
Access telepathic and intergalactic communication that already exists in your frequency
Discover subtle techniques to align your non-physical energy resulting in big physical changes
Find out how to create a new energetic structure for manifestation of your soul's highest expression
Micheila Sheldan is an Intuitive Channel who has the ability to connect with a variety of Guides, Interdimensional Beings and Collectives, including Mary Magdalene, Archangels, Jeremiah, the Ancients, the 9th Dimensional Lemurian and Pleiadian Collectives, Arcturians, the Council of Light and many others. Micheila channels detailed information about our history, structure, ascension and transition to a fifth dimensional consciousness. Her awakening came during a struggle with debilitating chronic pain. Through her connection to Source and her Guides, Micheila completely healed herself, leaving her mainstream life behind to fully pursue her soul's purpose as a channel. Her mission is to inspire others to fearlessly live their soul's higher purpose and to support Lightworkers through a very transitional time in our planet's history. Micheila also believes she incarnated here in this time as a conduit for Lightworkers to identify and activate their collective assignment or signature imprint. She is able to transmit light coded frequencies and vibrational healings as a vessel for crystalline light through channeled messages and activations. She is also currently channeling a book that explains the history behind human creation, how we were designed to live at our soul's highest expression and how we will heal and rebirth many aspects of our collective reality. Micheila is the Executive Director of the Flower of Life Center for Human Evolution, a volunteer organization focused on raising the consciousness of the planet. In this position, Micheila works with volunteers on a variety of projects ranging from conscious action initiatives and youth programs to the organization's international expo and magazine. She is also the mother of two very gifted teenage daughters.
LISTEN TO REPLAY
---
Recalibrate your heart to the 5th dimension!
Lightplayer, you are ready to step into your divine power and fulfill your mission! The veil is becoming clearer every day and the tools and resources are right in your DNA. Now is the time to open to your power and wisdom as you help raise humanity's vibration as we transition into the 5th dimension!
Give yourself the opportunity to create a love filled, high vibrational timeline, Lightplayer!
Join Anyaa Lightheart as she collaborates with your higher-self, highly conscious beings of light and your guides to collectively open+ the Universal Records in your DNA and clear your channel of crystalline light!
Learn about:
DNA Crystallization.
Light Language.
The importance of raising your vibration.
Understanding your timelines as we move into the 5th dimension.
How to move past reemerging old timelines.
Bonus:
Receive a collective clearing through the DNA with the beautiful 12th dimensional Pleiadian Goddess, Na-E-Ha.
.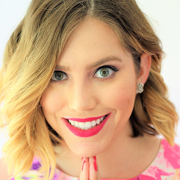 "I have known for a while that part of my mission here on Earth isto help other lightplayers and to guide the gifted children that are arriving. It is so important to me that they have the tools, community, love, and space to Be and Become… that they are able to share experiences and grow together and give and receive the much needed support as this beautiful place we call home evolves."
Her collaboration with our cosmic brothers and sisters, grew when she realized she could access the Universal Records through the Crystalline DNA. When she accesses the DNA, she is presented with a series of timelines and patterns. She can see all your "yous", all your multiple selves in different realities.
Anyaa's mission is to guide lightplayers and to encourage them to find answers within themselves by holding space, as they take their spiritual life into a timeline where they are their own leaders and Conscious Creators. It is because of this journey that lightplayers find enlightenment and, subsequently, begin to live consistently in a state of bliss and harmony.
LISTEN TO REPLAY
---
Akashic Records & Ascension:
Perfect Tool to Support Your Expansion & Growth
If you are someone who is clear on your desire to embody the best life ever, make the changes you desire to successfully navigate the Ascension experience happening now, and know you will keep going until you have succeeded, then the Akashic Records is one Ascension Tool you want to incorporate into your transformational path.
When you connect with the potency of your Soul Space found in your Akashic Records you will understand that it is the ideal support tool because all of the information, guidance and energetic change you crave is available there…from your Soul.
Have you felt that working in the Akasha was not for you because you are "not intuitive enough", "not connected enough" or that you "don't have any spiritual gifts"? This is not true!
If you are here having a human experience and you have a Soul (both of those are true!), then you CAN work in your Akashic Records. You have what it takes! If fact, it is your birthright to work in your Akashic Records. This is the space where you are able to deeply connect with your Soul-level Truth, your Innermost Self, and receive understanding, supporting, healing and guidance from that place. What better advisor can you have?
Join Holly Hawkins Marwood as she simplifies the mystery of the Akashic Records and puts them in context of a prime tool to support your Ascension process. She will debunk a few myths about the Akashic Records and show you how this incomparable resource is just waiting for you to accelerate your journey.
As a spiritual support tool the Akashic Records are:
Always available

Personally tailored to you

Change and transform with you – you will never out grow them!

Provide the healing, release and, most importantly, the energetic shifts you require to get to the next level and beyond.

Are a space of Unconditional Love and total Freedom from Judgment, which allows you to expand more successfully and rapidly.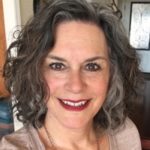 Holly Hawkins Marwood is an advanced Akashic Records instructor and reader, as well a conduit and conscious channel for Universal Knowledge from many sources, including the High Council of Orion, Ishtara, the Angelic Realm and more.
She is passionate about supporting people in discovering their own Light & greatness that already resides within each and every person on the planet waiting to be uncovered. Her clarity and connection assists people from all over the world to live a life more closely aligned with the Truth of their Soul.
Live Teleclasses Begin December 10th, 2017
GET OFFER NOW
LISTEN TO REPLAY
---
 By Popular Demand:
Follow Up Q & A, and More Opportunity for Service

LISTEN TO REPLAY
Scroll to bottom of page to listen to previous show
Co-Creating The Divine New Earth,
and How This Benefits You
The Divine New Earth is asking for YOUR Assistance!
There has been a Grid of Isolation and an Energy Shield that has literally been keeping You & The Divine New Earth enslaved… To the Point where the Earth's new name was Hidden… Keeping us from being in total alignment.
Assist in the bringing down the Grid of Isolation and the Energy Shield that has kept the Divine New Earth from being under Divine Law, and shading US from The Divine Light! It's time to come out from the Shadow….
Your Akashic Records record EVERYTHING… including all the Vows, Karma and Karmic contracts from Misaligned Sources and their Matrix.
What if there was also a "back door" that literally keeps you enslaved? Or a way to attach implants, cords and other items to your Akashic Records?
This Ancient Grid needs to be removed
This includes a mechanism for removing or limiting the Divine Attributes of Love, Happiness, Joy & Money from you and the planet.
If you are living on the Earth now and experiencing any Lack or Limitation you are likely being affected by this Grid of Isolation. Free yourself by erasing lies, guilt, fears and other emotions that were based on illusion. Remove negative contracts negotiated under deception, coercion and duress.
Removing this Grid is not enough. If the "back door" within Your Akashic Records still exists, then all the Vows, Karma and Karmic Contracts can come back to Plague You!
Once you have upgraded your Akashic Records, in Divine Partnership, we will dismantle the Isolation Grid and Energy Shield from around the Divine New Earth in the most gentle and loving way in order to not create more chaos.
If you are struggling, going in circles or feeling held captive, remove the Grid, Upgrade Your Akashic Records and Assist us in Freeing The Divine New Earth so that SHE and WE can be Sovereign Once Again!
Are You Ready To Be Sovereign in Your Body, Mind and Spirit?
This Interference allowed you to take on the karma of others without your knowledge. There might also be a "back door" with cords & attachments to your Akashic Records.
Erase lies, guilt, fears and other emotions that were based on Illusion.
Remove negative contracts negotiated under deception, coercion and duress.
If the "back door" within Your Akashic Records still exists, then all the Vows, Karma and Karmic Contracts can come back to Plague You!
Upgrading the Akashic Records ensures that the Misaligned Sources and their Matrix can't reattach and embed cords and attachments back into You or Your Divine Blueprint.
Receive a brand new Record Book to match the Preciousness of You!
Assist in Freeing the Divine New Earth by removing Siphons that limit or remove such Divine Attributes as Divine Love, Joy, Compassion, Partnership, Happiness, Laughter and Money!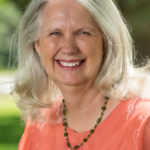 About Peg Rose:
One of Peg Rose's Missions is to anchor the energetic template of The Divine New Earth, by taking the old 3D energy, Clearing It, Transmuting It and Restoring it to the Original Template for The Divine New Earth. Peg Rose's Signature Processes include HomeWhispering, Clearing Core Wounds & Noble Healing, Unique By Design, and Clearing The Curse of Eons and Upgrading Your Records!
I believe when people really tap into their capacity to Heal themselves, they will Heal The Divine New Earth and everyone around them merely by their presence on the Earth… Becoming Role Models to the Nth Degree!
Peg Rose's journey to heal herself and other led her to learn various techniques. Peg Rose is a licensed Jin Shin Jyutsu practitioner, does InterDimensional Work, and Noble Forgiveness. Peg Rose is a Projector, a licensed Human Design Facilitator, Level 4, Facilitator for Abundance by Design and Healing by Human Design, Level 3. Her areas of emphasis are healing traumas from sexual, physical and emotional abuse, being a midwife to the creativity of the Divine Feminine and creating Divine Partnership through collaborating with the Divine Masculine.
#1 Best Selling Author and contributor to the book Abundance By Design.

LISTEN TO REPLAY
---
Discover the Connection Between Mount Shasta,
Telos, and the Galactic Command
Join Prageet and Julieanne of The Stargate Experience as they share the latest breakthroughs in the Stargate work and the human ascension process.
They will be sharing their understanding and experiences of how the Beings from the city of Telos and the Galactic Command work together to rapidly increase human consciousness.  This show will take place immediately after a 4-day Stargate Intensive in the powerful vortex of Mount Shasta.  Reap the benefit of the culmination of these four days!
Experience the energy of Telos and the Galactic Command in a Stargate transmission from Mount Shasta
Hear why the Inner Earth city of Telos is important to humanity right now
Find out how the Galactic Command is assisting the transformation of humanity
Experience a direct communication from "The Commander", who guides one of the motherships of the Galactic Command
Effortlessly connect with your Superconsciousness, and take the next step in your personal evolution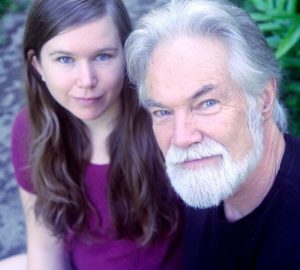 Prageet Harris
After many years with the Master Osho, spontaneous channeling happened for Prageet.  His guide Alcazar then worked with him to create the Stargate, a conscious, sacred-geometrical structure – an inter-dimensional doorway facilitating healing on all levels, the strengthening of one's intuition, and the awareness of one's Quantum nature. Many European countries, plus Russia, Israel, Canada, and the United States have all benefitted from the amazing transformations that Prageet and the Stargate have brought over the last 25 years.
Julieanne Conard
Julieanne joined the Stargate project in 2012, and also guides workshops around the world.  She originally intended to become a medical doctor, but quickly became a partner in the Stargate work after discovering a profound connection with the Stargate's guide Alcazar.  She is now a channel for Alcazar, who has assisted her in accessing and teaching a source energy of self-healing and self-love known as The Essence of Life.
The Stargate Experience with guests Prageet Harris & Julieanne Conard
Experience for yourself a leading-edge device designed to assist in the rapid expansion of human consciousness.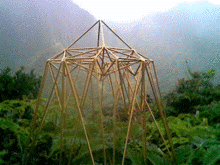 The Stargate is a sacred geometric structure that acts as an inter-dimensional doorway, emitting a powerful, high-vibrational energy field, facilitating healing on all levels, multi-dimensional DNA reactivation, psychic awakening, and a powerful awareness of one's Quantum Self.
In this show you will be invited to actually experience the Stargate energies coming to you in the moment as Prageet & Julieanne share a channeled Stargate energy transmission.
Full Package Now Available As Digital Download

LISTEN TO REPLAY
Prageet and  Julieanne 2 Part Series
Part 1
Growing Young with Quantum Energy Meditations
On this call we will discuss:
Understand How Youthing Is Possible, And Start The Process
Discover how the Stargate energies can facilitate physical healing just by relaxing!
Feel yourself reconnecting to an overall sense of well-being
Understand how loving yourself as you are is the key to allowing your body to change
How raising your vibration helps you access your Superconsciousness
Discover the true nature of your body's innate intelligence!
Full Package Now Available As Digital Download

LISTEN TO REPLAY
Part 2
Discover how the Stargate energies can help you
to create an internal environment in which Youthing can happen!
In this show Prageet and Julieanne will share:
A live energy meditations to assist you in effortlessly releasing mental and emotional patterns that are keeping you feeling stuck
Channeled information from the Stargate's guide Alcazar – there will be space to ask questions!
You will come to understand:
How to overcome mental and emotional addiction to lower frequency states and unresolved issues
How to overcome being numb and how to re-awaken uplifting feelings
How to feel safe and cultivate self-love while processing trauma
How the Guides create an energetic environment that promotes mental, emotional, and physiological health, growth, and restoration
How to understand and release limiting belief systems which are programmed into us by society so that you can live your natural abundance and vitality!
Full Package Now Available As Digital Download

LISTEN TO REPLAY
---
NEW:

Celebrating the Wonders and Benefits of Water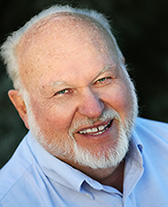 Clayton M. Nolte, founder of Natural Action Technologies, Inc., is a researcher and the inspired inventor of life transforming water structuring technologies. Clayton has spent the last forty years exploring physics, math and the properties of water, and the effects it has on life.
During Clayton's research, he noticed that natures own structured water had a unique recurring phenomenon of appearing where no water should. With an innate desire to emulate this for more in-depth studies in remote locations and labs, Clayton delved into the inner world of water, and has brought forward a dynamic line of water structuring units.
Clayton's company is currently manufacturing 20 different structured water units, with plans for new and innovative technologies coming in the very near future.
Structured water is water that is organized into small clusters of five to twenty molecules. Drinking this water is the most fundamental way to help the body function and remain disease free.
The benefits of structuring water include neutralization of all toxins in the water through structuring, increased hydration, increased absorption of nutrients in our food, healthier bodies, skin, hair, and nails. Additionally the water has lower surface tension, dissolves hard minerals in the water, and decalcifies the pineal gland, which can assist in expanding consciousness.
View Before and After Tests
Find Out How You Can Improve Health
Click Here To Download PDF File
SPECIAL HOLIDAY SALE:
Up to 51% Off Dynamically Enhanced Water Structuring Units
Includes Free Shipping Worldwide
LISTEN TO REPLAY
---
Conscious GIFTS, 'INSPIRED by TREES,' HAND MADE by ELVES!
NATURE Inspired SOLUTIONS for our everyday lives! 
Notice BIG changes in the world? Much is due to the rapidity increasing electro-magnetic 'vibe' of our planet. These changes were predicted by our ancient ancestors and referred to as 'The QUICKENING' or Great Awakening of Humanity.
Nature has a consciousness and is stepping forward at this time to assist us in this exciting transition. Nature is also aware that humanity was design to make these awakening shifts with ease and grace in our natural 'grounded and plugged in' environment, yet we are struggling in a sea of unbalanced draining synthetics.
Being the GREAT SOLVER that it is, Nature brought a 'Scientific MIRACLE' forward…
Join us as we learn of nature's great LOVE for humanity. 
Enjoy exploring these unique and powerful 'helper tools' that make the perfect LIFE SUPPORTING GIFTS for yourself and those around you.
THE ELF PLEDGE
(ELF means HELPER OF NATURE)
Once a year the VibesUP ELVES go into high gear making new inventions and offering them at nearly 'give away prices' with the purpose of getting these 'nature helpers' into the hands of many! Come see what the Elves are creating in the Vibe-Workshop this YEAR!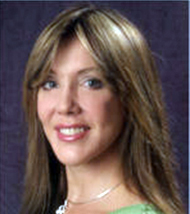 Kaitlyn Keyt is an 11 time visionary awarded nature inventor and speaker as well as the creator of VibesUP- Vibrational energy education and tools.
Kaitlyn enjoys sharing life ah ha's from Nature in a light hearted, mind tingling delivery. She believes nature can help us remember who we are, as WE ARE NATURE and NATURE is US!
SPECIAL NOTE
You Awakening has First Dibs on Kaitlyn's Holiday Gift Packages, PLUS the exclusive option of Create Your Own Package at 50% Off PLUS All US Shipping Charges Refunded and Half  International Shipping Charges Refunded.
To Create Your Own Package, just click on Special Offer, and scan down the Left Column to access the full VibesUP Store.  Pick what you want and then be sure to enter CUSTOM50 as the coupon code for the You Awakening 50% Discount on all Regular Priced/Non-Discounted Items.
To Get Free (US) or Half Off (non-US) Shipping, you need to put "I'm with Jacklyn" in the comment box at checkout.  For shipping charges, one of the elves will manually refund your shipping discount, so no worries when the sales cart does not reflect the discount.
Enjoy!  We are thrilled to be able to get you this very special deal!  I know where I am Christmas shopping this year:)
LISTEN TO REPLAY
---
*DISCLAIMER:
You Awakening has a 30 day guarantee refund policy for digital product. To honor the time and expertise of our guest speakers, we do not offer a refund after a personal session has already been received, or the first class of a series has been offered.