June 19

th

, 2014
Summer Solstice Event
Patricia is cofounder and president of the nonprofit, educational organization New Age Study of Humanity's Purpose, which sponsors the Annual World Congress On Illumination.
Patricia was a marriage and family counselor for 20 years. She now spends her time freely sharing the information she is receiving from the Beings of Light in the Realms of Illumined Truth. This is accomplished through her weekly on-line radio program, website, webinars, books, CDs, DVDs, e-mail articles, and the free seminars she offers throughout the United States.
The Divine Intent of these Celestial Sharings is to give Humanity greater insight, encouragement, clarity, and understanding, as we progress through these wondrous but often challenging times on Earth.
Please visit her website at www.eraofpeace.org to subscribe to her free newsletter and to learn of many no cost offerings and products created to support awakening.
LISTEN TO REPLAY
Click Here to Download The  You-Awakening-Patricia-Cota-Robles MP3
Click Here to Download The I-AM-Ascending-Into-My-I-AM-Presence  Invocation MP3
Click Here To Access The I AM Ascending Into My I AM Presence Invocation Text
---
June 5

th

, 2014
Manifesting Your Dreams
Victor Da Ponte is a visionary whose soul purpose is to help humanity awaken to their Divine Power to transcend the illusion of lack, limitation and separation. With over 20 years of spiritual practice and healing service, he is known internationally for his profound healing gift to remotely shift people out of their limitations – even while they sleep.  Victor's unique gift has attracted clients that include some of the top leaders, coaches, and healers in the consciousness movement today.
Through several profound life experiences Victor's Divine Vibrational Gifts were awakened and continue to expand daily. In 2011, a powerful inner voice transmitted a mind-shattering realization, which essentially said: "Stop creating your limitations, they don't exist! Wake up! You are beyond all thoughts, beyond all concept and beyond all understanding – stop believing anything less than this."
This transmission gifted Victor with the Voice and Command of the "I AM," which gave birth to Quantum Reprogramming, a revolutionary way to shift others beyond the illusion of lack, limitation and separation. Miracles and magic are all but a daily part of life; as beliefs and thoughts are transformed, his clients shift into whole new realities of health, wealth and abundance.
Victor's message is simple: we are infinitely powerful beings who create our own reality and the only thing that truly exists is infinite love. The mission is to awaken as many people as possible and shift beyond the third dimensional reality and co-create a heavenly reality through Lens of Love and Light.
On this call you will learn:
How To Command Your Unlimited Abundance

Awakening The Heart Of Abundance

Aligning To The Abundance Of Unconditional Love For Manifesting 

Your Dreams

Commanding The Infinite Potentiality That You Are
LISTEN TO REPLAY
---
May 22nd

, 2014
Are You Ready for Radical Joy?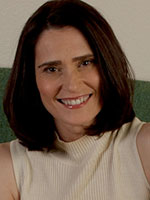 Lisa Jaya Waters brings to Self Synthesize! a 30 year spiritual journey seeking the source of infinite joy and bliss! She traversed many paths of wisdom such as a 30-year Iyengar yoga practice, a 20-year meditation practice, spiritual counseling, extensive shadow/subconscious work, neuroscience, a coaching background, formalized post graduate education to name but a few!
Anyone who interacts with Lisa experiences that joy emanating from her cells! She loves sharing the wisdom she has gathered and road tested to help you discover your own inner power, harmony and bliss!
She lovingly dedicates herself to facilitating lasting transformation and harmony through her ability to tune in and identify what stops you from flying forward and living the life of your dreams! As a Certified Integral CoachTM, she combines her coaching, her certificate as a Trained Energy Healer, her more than 20 years of teaching Iyengar yoga, her certification as a Human Design Specialist, and her extensive background in the Human Potential Healing movement and melted all of these powerful individual approaches into a coalesced mind/body/spirit holistic approach she calls Self Synthesize!
During the Self Synthesize! process, she performs "frequency surgery" with the help of her "Light Team" what she lovingly calls the beings of light surrounding her and everyone, and the Light Team of the Client. She works with individuals, couples, and groups, using Integral Coaching®, yoga mentoring, and Self Synthesize! to remove unwanted patterns and density that block the full flowering of one's total Beingness.
Her undergraduate work at the University of Arizona inspired her interest in conscious sustainable enterprise. A Phi Beta Kappa, Suma Cum Laude graduate, she went on to accomplish twelve years of social service in India. She completed her MA in Integral Theory at John F. Kennedy University with an interest in applying embodied applications of Integral Theory to transition at individual, organizational, and global levels. She has co-authored several articles on aspects of Integral Theory published in various volumes.
Deeply immersed in her practice of Iyengar Yoga, with more than 20 years experience teaching yoga, she has conducted yoga workshops throughout the world. She recently won the Guinness Book of World Records for the longest continuous yoga attempt! Lisa plays with the interface between mind, body and spirit using, yoga, coaching, and Self Synthesize! Frequency facilitation; a truly delightful and life changing experience for anyone who has experienced her work!
LISTEN TO REPLAY
---
May 8th, 2014
Living In The Miracle Zone
On this call you will learn:
How to move from just getting by to creating a miraculous life
Why NOW is the time to get on the Miracles Train
The three keys to living in the "Miracle Zone" where daily miracles are expected and abundant
Simple shifts you can easily make to open the floodgates of the miraculous
Experience a powerful chakra clearing to neutralize blocks in each energy center so that you can own your power, trust your heart, speak your truth, open to your clairvoyance and be a vehicle for miracles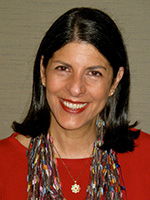 A pioneer in the self-help movement, Debra founded Yes to Success Seminars in 1981 to share the knowledge of how true success, happiness and abundance are created.
Within a few short years her programs were being taught by reps in dozens of cities across the US, seven countries internationally and in numerous Fortune 500 companies.   In the early 1980's, Debra had the first ever infomercial to offer a self-improvement product.
Although 3 decades ago, Debra's premise that success and happiness were created with the power of the mind was considered "radical," her students went on to become mega-successful entrepreneurs, NY Times bestselling authors, millionaires, billionaires, and even household names.
Debra, now a bestselling author and award-winning speaker, continues to revolutionize the way people can create lives of success and abundance and now shares the next step: how to create miracles.
LISTEN TO REPLAY
---
May 1st, 2014
Time: 5pm Pacific / 6pm Mountain / 7pm Central / 8pm Eastern /12am GMT
Clearing The Way to Authentic You With Sound 
Activation's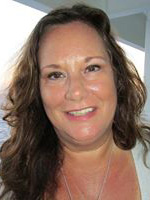 Tamra Oviatt is the founder of Sacred Activations (SA), a seventh plane energetic modality.   She is an author, energy worker, professional speaker and teacher who trains advanced energy workers to use SA in their professional practice. Her work empowers others to align with their life purpose by clearing thousands of cultural, religious, and collective consciousness belief systems. Tamra's ultimate mission is world peace. She will accomplish this by helping others plug into the unconditional love of pure source energy and the activation of the soul presence.  Tamra was given the knowledge of the Sacred Activations by the Creator of all that is, and works with many of the unseen ascended masters, angels, lords and light beings to help raise our vibrations to joy and love.
GET OFFER NOW
LISTEN TO REPLAY
---
April 15

th

, 2014
How to vibrantly live and have a loving, joyful and fulfilled life
in all areas of creation with constant clarity, ease, lightness and vitality.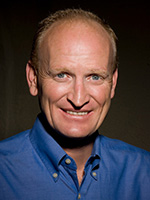 William Linville is a divine essence, clear Creator Consciousness in a physical body. He has ascended beyond all akashic record levels etc., perceptions of the truth, identifications, beliefs etc., which allows him to obtain / download clarity on any and all topics and so much more. William is an instrument of the Universal and Creator Consciousness and is here to assist you in accelerating and amplifying the process of you remembering, embodying and expanding into your Creator Essence and to experience all of your magnificence and much, much more. When you are in William's presence there is no limit to what can and does take place for you as you experience all the possibilities that are available for you in a body on a planet.
On this call you will learn:
How to let divine clarity unveil itself to you continuously with ease.
How to live in constant lightness physically, mentally and vibrantly.
How to maintain a constant expansiveness and openness to all that is; no matter where you may be mentally, emotionally or physically.
How to be in a constant fruitionary dance with the Universe as a whole; continuously.
How to raise your consciousness beyond all of the density that has been unfolding around you and to see it for what it is and supersede it with ease.
How to constantly be in a state of integrated divinity of the divine order of you.
LISTEN TO REPLAY
---
April 8th

, 2014
Sharing the Joy of Awakening with the World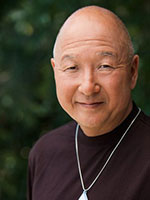 Kenji Kumara is one of the world's leading visionaries and pioneers in the field of energy consciousness. He works as a transformational messenger, reaching and guiding people from every corner of the globe to New-Earth Consciousness and personal and planetary ascension.  The results have been profound with many who have overcome major difficulties, others who've experienced transformational change and multiple consciousness shifts – and the best part is that it's experienced effortlessly with Kenji's style of ease and grace.
Known for his unique ability to guide people into deep meditation with his gentle activations he keeps it simple and effortless as the doorways to source connection are opened, the I AM God self invoked and in a loving manner people are shifted into higher-awareness and self-mastery. It has been his personal joy to help people understand their life's purpose and claim their true destiny.
Kenji's recent focus is on the art of Receiving, Knowing and Being. He is available through his new website, live activation retreats, personal live online workshops and personal Quantum Lightweaving Sessions held in person and remotely. He shares the "Joy of Awakening with the World" and invites all those to participate in his work that are ready to receive and be in Eternal Peace in every fiber and cell of their Being.
LISTEN TO REPLAY