Expansion of Love from the Divine Feminine
On Pentecost 
Sunday
 2015, through the collective consciousness of more than two billion Christians, and millions of other Awakened Sons and Daughters of God, a Chalice of Light, a Holy Grail, will be formed that will cradle the entire Planet Earth and ALL her Life. On that sacred and Holy Day, the Holy Spirit, our Mother God, will bless every particle and wave of Life on Earth, and all of the spaces in-between the particles and waves of Life, in the most intensified frequencies of Transfiguring Divine Love Humanity can withstand. This will be accomplished through a Baptism by Sacred Fire that will be ushered into the physical plane of Earth on Celestial Tones that have been nurturing and Healing Humanity and the Earth for the past four years, since Pentecost 
Sunday
 2011. This Gift of Music from the Spheres of Light is known as Musical Rapture.
Patricia is cofounder and president of the nonprofit, educational organization New Age Study of Humanity's Purpose, which sponsors the Annual World Congress On Illumination.
Patricia was a marriage and family counselor for 20 years. She now spends her time freely sharing the information she is receiving from the Beings of Light in the Realms of Illumined Truth. This is accomplished through her weekly on-line radio program, website, webinars, books, CDs, DVDs, e-mail articles, and the free seminars she offers throughout the United States.
The Divine Intent of these Celestial Sharings is to give Humanity greater insight, encouragement, clarity, and understanding, as we progress through these wondrous but often challenging times on Earth.
Please visit her website at www.eraofpeace.org to subscribe to her free newsletter and to learn of many no cost offerings and products created to support awakening.
DOWNLOAD MUSICAL RAPTURE BELOW



http://eraofpeace.org/media/musical-rapture.mp3
LISTEN TO REPLAY
---
Aligning With A Higher Love
How peaceful and centered is your life feeling to you lately?
How much connection do you feel to your true self?
How much joy and allowing vs. pushing and stress are you experiencing?
2015 is a year of powerful alignment for an ascending earth and humanity. From the current Earth changes and environmental devastation, to the unrest in cities around our globe, the decision of so many to be leaving at this time and the various levels of disconnect and unanswered questions we are all experiencing in our lives – ALL is for the purpose of a New Alignment, a Divine Merge and the Delineation of the Divine New Human. Come and bring your hearts, your intention, your questions and your willingness to remember your Self within this expansive new Light and the greater purpose you are here to activate.
DeAnne Hampton's path of Light and remembrance has been a lifelong experience of developing a relationship and voice for the Shining Ones, an Advanced Light Race here to usher humanity into a new genetics of being. With her since birth, it was not until 2001 that these high beings of profound love and an intimate connection with planet Earth, first began communicating to her the wisdom and remembrances of a New Human species.
It was the Shining Ones who prompted the first book of a New Paradigm teaching in 2007, The New Human, Understanding Our Humanity, Embracing Our Divinity, as a companion guide to The New Earth, by Eckhart Tolle. Because of her unique understanding and wisdom around sound and sacred geometry, the Shining Ones guided her to the platform of radio in 2009, where she has since had a regular webcast sharing the light-codes, transformational energies, harmonics and ancient to future teachings of a 5D World.
The Shining Ones have returned to the Earth at this time in alignment with the New Light that is here now and to cellularly assist with our capacities as a species to change our frequency, raise our consciousness and develop a very new relationship to our power as evolving beings of inherent Light and Divinity.
.
GET OFFER NOW
LISTEN TO REPLAY
---
What if you could prevent an illness before it occurs?
You will learn:
Why it is crucial to detect diseases and illnesses before they take hold and how you can do that

How to look better than ever on the inside and outside as you age chronologically

How to prevent the common cold, cancer, Alzheimers and more with ease and grace

How to prevent accidents that could cause you physical problems now and in the future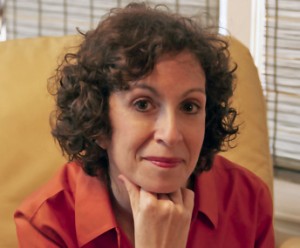 Stacey Mayo is the creator of The Sentelligent Solution™. She founded the Center for Balanced Living in 1995. Since that time, she has supported thousands of people in living out their dreams. She is a Master Coach, a Certified Career Intuitive, a Sentelligent Medical Intuitive and an Energy Practitioner. She also teaches and certifies people to become Medical Intuitives and is the Medical Intuitive Columnist for The Sedona Journal..
Stacey has appeared on the CBS evening news segment, Confident Women and is a popular speaker. She has appeared in Forbes, Newsday, the Wall St. Journal, Atlanta Sports & Fitness, Atlanta Woman and Woman's Day. She has been featured a number of times in the Atlanta Journal-Constitution, including the piece, 'Midlife, which engages people in considering how they can stop deferring their dreams. She is author of the award-winning book, "I Can't Believe I Get Paid to Do This!"
GET OFFER NOW
LISTEN TO REPLAY
---
What if Programming Water Could Help You Have or Achieve Anything you Want?
Learn from brilliant inventor Peter Schenk how:
you can use water to achieve any goal or outcome that's for your highest good

you could improve or reverse physical conditions that limit?

you could lose some unhealthy weight without struggle, without unbalancing your system?
"Peter Schenk's professional life has been in the world of technology; after learning the basics of his trade while earning a BS in Computer Engineering at Boston's Wentworth Institute of Technology, he began his 20 year career at one of the world's largest banks.  He is a "process-oriented" thinker spending his days drawing up and implementing new information, technological methodologies, best practices, cost estimates and optimization plans.  Peter is skilled in information system design as well as remote computing.
In 2004, to his great surprise, Peter began to hear what has become known as a "New Song". After being devoted to intellectual teachings and pursuits, he was startled to hear the gentle voice of his spiritual self-calling.  Following the rhythm of the New Song, originating within him, Peter began to awaken to a world that was foreign to him.  He acquired new sensitivities and abilities that were unsettling at times but he also had a feeling of real excitement like he was setting forth on a wondrous journey that would continue even beyond the end of his days here.
Since that time Peter has been hard at work pushing the envelope of what is possible with his Bio Energetic products like Aquaware 4.0as well as educational workshops and energetic one-on-one sessions. The future may be uncertain but it is certainly exciting as he continues to pioneer cutting edge technology to free people from fear, learn to channel intent and attain most wanted realities.
"I believe: I am a spirit of energy having a human experience. Spirituality is simple, precise and yet incredibly powerful."
"True Power comes from within. Everything you need always has been,
Is now, and will forever be inside of you."
Modern day mystic Peter Schenk
GET OFFER NOW
LISTEN TO REPLAY
---
Think and Be Rich; Living the Prosperity Mindset
Learn about:
clearing financial blocks
deprogramming negative mental habits
how to step into prosperity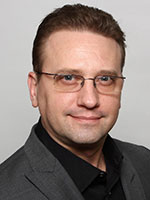 Growing up in small town Canada, the son of a Psychologist and Social Worker, Jeff has always displayed a passion for helping others.
He was one of the youngest people in North America to be certified as a practitioner of Neuro-Linguistic Programming at the age of 15.
He studied psychology and at the University of Windsor for 4 years before becoming is a clinical hypnotherapist and licensed Master Practitioner of Neuro-Linguistic Programming, and a World Renowned expert in brainwave entrainment and brainwave stimulation.
Jeff published author, writing his first book in 1999 with his most recent contribution "The Secret Skill" appearing in "Adventures in Manifesting" Success and Spirituality.
Jeff is the creator top selling products such as the Perfect Sleep System, The Achievement Blueprint, Goal Factory and Brain Fitness for Busy People.
Having created nearly 100 acclaimed meditation and brainwave programs, it's no surprise that Jeffrey is considered by today's top thought leaders as the leading creator and innovator of brainwave stimulation technology.
Jeff has created several unique and proprietary technologies that continue to revolutionize the field of brainwave entrainment and personal development.
 Get the 10 Minute Turn Around Bonus Gift
LISTEN TO REPLAY
---
Activate Your Crystalline Structure for Accelerated Evolution
During the talk you will:
Learn some of the basic theory of how this works, taking the mystery out of the mysticism.

Learn how to improve your Crystalline Structure.

Experience the flow of accelerated Divine energies flowing through your system, before and after we start the process.

Learn how to effect positive change in your Crystalline Structure.

Experience Divine Grace fully.

 Experience the shakti of the Divine Feminine fully.
Don't miss this potentially life-changing opportunity.
Scott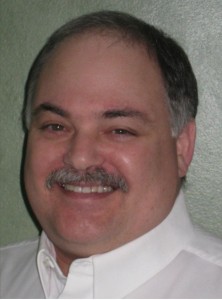 Smith is an energy worker, master of the Core of Being, and modern day mystic.  In service to the Light, he shares his intuitive spiritual guidance and techniques for purification and healing.  Scott has studied various sacred practices to enhance his ability to serve humanity through his gifts and talents.  Scott's studies have taken him on a mystical journey through many world religions including Judaism, Catholicism, Hinduism, the Lakota tradition, Buddhism, and Quantum Physics. Working with Divine Love, Divine Peace, and other transformational energies, he has combined the core energetic elements common to these traditions, simplifying and unifying them into techniques for physical healing, emotional cleansing, mental focus, spiritual expansion, and deep inner peace.  His latest technique, Life Pattern Reprogramming™ (LPR™), is proving to be very helpful to people in differing ways.  It allows a person to choose how they would like various aspects of their life to unfold.  At least once in every 24 hour period, usually early in the morning, Scott goes into a deep energetic state to help all those who have requested daily healings.  He focuses on the list as a whole, areas of the world, and specific individuals as guided.
LISTEN TO REPLAY
---
Awakening to Life Purpose, Joy and Abundance through Angelic Guidance.
During the talk Darren will discuss:
Angels, spirituality and the transformation of the planet

Why so many people are seeking spirituality and a more purposeful and meaningful life

these days

Why you are really here on the planet – 2 key reasons

Signs that you are destined for something more – that you have a role to play in helping and

healing others and the world

Examples of other peoples life purpose to inspire you

Where are you on your life path – 4 stages of development

How big or small is YOUR life purpose – the 4 levels of life purpose

The benefits of discovering and following your life purpose

Common blocks that hold people back

The best way to discover YOUR life purpose

Meditation to help you receive inspiration about your purpose on earth
Don't miss this potentially life-changing opportunity to awaken to and discover your life purpose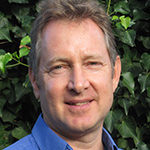 Darren Linton was selected by God and the angels many years ago to help people connect with angels, and discover their life purpose and how they can contribute to the world.  The angels gave him powerful processes to help people connect with the angels, and receive answers and divine guidance about their life and purpose here, so that people can develop happier and more fulfilling lives of service, following their higher path, helping to create a better world for all. He has spent the last 15 years helping people in over 60 countries around the world to connect with their angels, to learn how to talk with their angels, archangels, and higher beings, and receive inspiring messages, answers, guidance, healing, and help. Darren has helped thousands of people to connect with their angelic and divine teams and receive guidance about their lives and paths.  It is his passion and joy to help people connect with the angels, archangels, masters, star beings, and the divine. and to help people improve their lives, find their true path, clear blocks, and developing happy, fulfilling abundant lives, doing what they love, and using their passion and gifts to help others and the world.
The angels, archangels, masters and higher realms of light are here to help us all – to bring love, light, joy, happiness, abundance, and miracles into our lives, to help us and the planet. Building your connections with them, and discovering your life purpose, can bring positive transformation, magic and miracles to your life, and to the lives of others.  They can help you improve your own life, and help you make a difference to others and the world.
Darren offers courses, sessions, books, and meditations world-wide, and runs regular workshops and programs. He also regularly gives interviews on local and international radio, and has appeared on the BBCs 'Big Questions' national TV show discussing angels. He is a qualified Reiki Healer, Trainer, Consultant, Divine Channel, Angel Teacher, and Life Purpose Coach.
To receive 5 free angel gifts from Darren, including a free angel book and angel meditation, with his complements, click the link below.
Receive Five Free Magical Angel Gifts from Darren
LISTEN TO REPLAY
---
Live Q&A and Quantum Activations
Imagine reclaiming your youthful innocence in your relationship with God, and at the same time retaining your present spiritual connection.
Perhaps you can relate…
You long for that sweet relationship with God that you used to enjoy as a child

Something's missing on your spiritual path and you have lost touch with your authentic self

You're in a funk, or at a crossroads in life and would love more guidance and inner strength

You wish for a practical way to translate the ancient wisdom into modern day living

You want to awaken your soul, and enjoy the devotion you used to feel in prayer and hymns 

If so, then welcome. You're in the right place.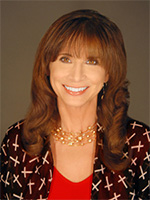 Julie Renee is the 100% Healthy Life EXPERT. She mentors ambitious women leaders who refuse to play small but are being held back by exhaustion and fuzzy brain to regenerate their brain and play full out again.
After launching her first business from her tiny San Francisco studio apartment in 1993, she has prevailed over the worst of human health challenges from multiple cancers, life in a wheelchair and literally surviving death. She is the author of the groundbreaking book Your Divine Human Blueprint. Her unique gift of healing defines the energy-science of Cellular Quantum Mechanics. What that means in laymen's terms is she has defined the way to regenerate the body from the cells on up and does it with ease.
Recognized for leadership, given the 2010/11 National Association of Professional Women's Woman of the Year Award and received Powerful Women International's Global Leadership Award in 2012. And most recently recognized with Big Money Speakers community award.
Julie Renee has been featured as an expert in CBS, Unity FM, Rock Star Radio, Blog Talk, Align, Live 365, Low Down, Raw, LA Talk Live, Spirit Seeker, 11:11 magazine and on TV including New Age Healing and a Forum on Spirituality and Television. Julie Renee has also been a featured writer for Spirit Seeker, Holistic Fashionista and Accomplish magazines. She has both stage and film credits, is a harpist and singer. She Currently Hosts the program, 100% You! On Blog Talk Radio.
An expert meditation instructor, she shares the hidden secrets of regeneration and renewal through meditation and techniques using quantum energy. With her transformational game changing skills she provides an integrated fast track for manifesting, holding, and growing abundance, health, beauty, and wealth.
LISTEN TO REPLAY