ESSENCE: RESTORING SPIRIT, SOUL, LIFE FORCE & HIGH SELF
You'll learn:
how spirit informs the body with life-force
as well as how soul protects the light of you.
how spirit can be damaged or reduced
experience the quantum process of restoring missing parts of spirit back to you!
Religions don't teach this, mediation groups don't share this important information and it is certainly not a subject matter explored by western medicine practitioners.
It's time for you to have this powerful knowledge and time to restore your essential nature to 100%.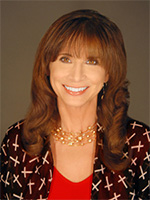 Julie Renee is the 100% Healthy Life EXPERT. She mentors ambitious women leaders who refuse to play small but are being held back by exhaustion and fuzzy brain to regenerate their brain and play full out again.
After launching her first business from her tiny San Francisco studio apartment in 1993, she has prevailed over the worst of human health challenges from multiple cancers, life in a wheelchair and literally surviving death. She is the author of the groundbreaking book Your Divine Human Blueprint. Her unique gift of healing defines the energy-science of Cellular Quantum Mechanics. What that means in laymen's terms is she has defined the way to regenerate the body from the cells on up and does it with ease.
Recognized for leadership, given the 2010/11 National Association of Professional Women's Woman of the Year Award and received Powerful Women International's Global Leadership Award in 2012. And most recently recognized with Big Money Speakers community award.
Julie Renee has been featured as an expert in CBS, Unity FM, Rock Star Radio, Blog Talk, Align, Live 365, Low Down, Raw, LA Talk Live, Spirit Seeker, 11:11 magazine and on TV including New Age Healing and a Forum on Spirituality and Television. Julie Renee has also been a featured writer for Spirit Seeker, Holistic Fashionista and Accomplish magazines. She has both stage and film credits, is a harpist and singer. She Currently Hosts the program, 100% You! On Blog Talk Radio.
An expert meditation instructor, she shares the hidden secrets of regeneration and renewal through meditation and techniques using quantum energy. With her transformational game changing skills she provides an integrated fast track for manifesting, holding, and growing abundance, health, beauty, and wealth.
LISTEN TO REPLAY
---
From Impossible to Possible
During this call you can expect to understand:
What is the Source of Happiness and Abundance.
Understand what we go through repeated challenges in life.
Why permanent healing required growth of consciousness.
What is Astral Body and how it affects our life.
How iZone Energy heals deep rooted issues that cause repeated challenges in life.
Michael Allenbright was born with a gift of supernatural healing capability. He discovered his gifts at the age of 7. He has honed his gifts through 30 years of intense practices under the guidance of several enlightened teachers.
Michael Allenbright is also a genius in the field of science and technology. He worked at Motorola for 16 years where he pioneered the development of 3G and 4G cellular technologies. Using his spiritual wisdom and scientific expertise, Michael has also built a proprietary iZone® Technology that harnesses a powerful healing energy from the Himalayas and beams it to a person 24 hours a day wherever they may be located.
Michael was born and raised in India and came to the US in 1990. Michael was born in a small city called Gorakhpur, the same city that Yogananda Paramahansa was born in. He has been taught by a direct disciple of Yoganada. Michael feels he is constantly guided by Yogananda. He now lives in San Diego 5 miles away from the Ashram where Yogananda wrote the world famous book "Autobiography of a Yogi".
Michael has an MBA from Kellogg School of Management and an MS in Computer Science from Michigan Tech. He worked as a senior executive at Motorola for 16 years where he pioneered development of 3G and 4G cellular technologies. In 2008 Michael decided to leave the corporate world and to make his passion as his profession.
Michael has spent 30 years mastering fields of metaphysics, psychology, and energy medicine. From extensive meditation to learning about Carl Jung's theories, Michael has explored the inner realms of the human psyche to find answers to perplexing human issues. Michael combines science and spiritual healing in unprecedented ways. His mission is to help people find relief from their struggles in the simplest and easiest way possible. Michael is like a Doctor of Consciousness. Healing at the level of consciousness brings profound results.
GET OFFER NOW
LISTEN TO REPLAY
---
Bonus Call with Peter Schenk:
St Germaine Heart Healing Activation plus Q&A

What if Programming Water Could Help You Have or Achieve Anything you Want?
Learn from brilliant inventor Peter Schenk how:
you can use water to achieve any goal or outcome that's for your highest good

you could improve or reverse physical conditions that limit?

you could lose some unhealthy weight without struggle, without unbalancing your system?
"Peter Schenk's professional life has been in the world of technology; after learning the basics of his trade while earning a BS in Computer Engineering at Boston's Wentworth Institute of Technology, he began his 20 year career at one of the world's largest banks.  He is a "process-oriented" thinker spending his days drawing up and implementing new information, technological methodologies, best practices, cost estimates and optimization plans.  Peter is skilled in information system design as well as remote computing.
In 2004, to his great surprise, Peter began to hear what has become known as a "New Song". After being devoted to intellectual teachings and pursuits, he was startled to hear the gentle voice of his spiritual self-calling.  Following the rhythm of the New Song, originating within him, Peter began to awaken to a world that was foreign to him.  He acquired new sensitivities and abilities that were unsettling at times but he also had a feeling of real excitement like he was setting forth on a wondrous journey that would continue even beyond the end of his days here.
Since that time Peter has been hard at work pushing the envelope of what is possible with his Bio Energetic products like Aquaware 4.0as well as educational workshops and energetic one-on-one sessions. The future may be uncertain but it is certainly exciting as he continues to pioneer cutting edge technology to free people from fear, learn to channel intent and attain most wanted realities.
"I believe: I am a spirit of energy having a human experience. Spirituality is simple, precise and yet incredibly powerful."
"True Power comes from within. Everything you need always has been,
Is now, and will forever be inside of you."
Modern day mystic Peter Schenk
BONUS: The New Navitus High Energy Software Download
Download here: http://www.moderndaymystic.com/downloads/navitus/
Download the Aquaware 4.0 List of 700 Intentions
Download here: http://www.moderndaymystic.com/AW4Intentindex.pdf
GET SPECIAL OFFER NOW
LISTEN TO REPLAY
---
Sacred Geometry: Opening Your Heart to Source and Abundance
Learn how Sacred Geometry can help you:
open your heart
strengthen your connection to spirit
increase your intuition and joy
experience more of your multidimensional self
Expect Enlightening Information, an Empowering Experience and Fun!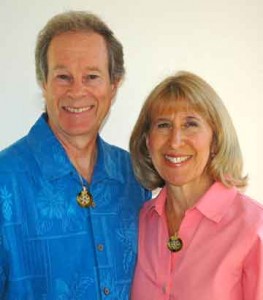 Gregory Hoag, scientist, best selling author and artist, has researched Sacred Geometry and consciousness for over 40 years. Following a major spiritual awakening (Kundalini) in 1982, he started creating energetic tools that provide transformative experiences to foster spiritual evolution and the expansion of Source. His land in the Colorado Rockies has numerous energy vortexes and strategically placed geometric forms for the purpose of activating the planetary grids and energizing some of the tools produced by Metaforms. He is recognized as one of the leading experts on Sacred Geometric technologies for improving health, raising consciousness, reducing stress, manifesting intent and clearing emotional and electromagnetic interference.
Gail Hoag is a health consultant, educator, artist, intuitive, and spiritual advisor. Her study of light, color and energy in motion in her paintings, launched a deep understanding for creating transformative fields to expand consciousness. In1985, Gail and Gregory married and founded Metaforms Sacred Geometry Tools. They live in Lyons, CO with their 2 daughters.
GET OFFER NOW
LISTEN TO REPLAY
---
Coming Home to Oneness
Coming Home and Never Having to Leave Again

Experience Release from Fear, Worry, Self Doubt and Self Concern

Birth of Deep Compassion and Wisdom

Life Becomes Play!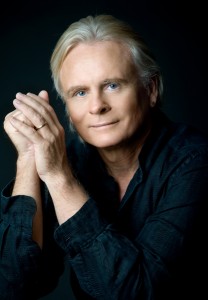 GP Walsh is a man of extraordinary talent. A Speaker, Author, Spiritual Teacher, Energy Healer, Workshop Leader, Master Coach. Master Meditation Teacher and a recognized EFT Expert, he has been coaching and healing for over 30 years and has touched thousands of people with his irreverent humor, his bold assertions, his contradictions of conventional wisdom and his unyielding compassion.
Nicknamed "The Irreverent Sage" he has been called a prophet, a wise man, a sage, a rebel, a spiritual misfit, a trouble maker and a few things less nice. With a rare honesty, a biting wit, the timing of a comedian, and insights that can make your head spin, GP has the unique ability to take the most arcane, ambiguous and impenetrable life teachings and bring them into language that anyone can understand.

GP is an expert on:
SPIRITUALITY
ENERGY HEALING (EFT)
MEN'S & WOMEN'S ISSUE
MEDITATION
LAW OF ATTRACTION
AND MUCH MORE
He is the host of the "Law of Attraction 2.0" radio show with over 25,000 listener as well as Founder of "The Balls Project – Self Help for Men".
A speaker, teacher and workshop leader for over 30 years. He is a recognized expert in leadership and innovation, creativity as well as personal development, finding and living your life purpose. He is also skilled in several healing arts and is a master at relieving stress and conflict, in the workplace and in one's personal life. His message goes way beyond just self-help encompassing the deepest questions that people are (or should be) asking.
A natural teacher, his background is as diverse as his interests having been a composer and pianist and performer. He has been a voice over talent for radio, TV and even video games. He has also been a business consultant to fortune 500 companies and even started several companies (one of which is now being run by his 2 sons).
Whether the format is light and fun or deep and serious, GP will bring a perspective to your show that is truly unique, engaging and entertaining.
LISTEN TO REPLAY