Be your own Doctor Dolittle – the animals are waiting!
Deepening the connection to your animal companions
In this conversation with animals and in the special package we are offering at a very special price
You will learn:
An easy way to stay present to receive the messages your animals have for you

How to look beyond the mind to what you think is going on with your animal's behavior or mystery illness

A simple way to help an animal with a collapsed energy zone

How to heal past traumas for you and your animals

What to do when your animal is sick

What animals have to say about death and dying

And much more…….
If you're willing to look at the animal in your life as your mentor, and teacher, you'll find that your animal companion is showing you something much more important than a dislike of thunderstorms!
.
Sarah-Jane is a multi sensory and forensic medical intuitive, life design strategist, animal communicator and wealth activator who specializes in a holistic, functional medical approach to depression, anxiety and stress related conditions.
After her own profound spiritual emergency in 2002 she went on to certify in many healing modalities and has developed a successful healing practice, empowering her clients to write their own personal prescription for whole bodymind health and wellness.
With over 15 years experience in holistic energy medicine and mindfulness practices, she inspires others to claim, own and acknowledge their True Nature. She facilitates and mentors highly sensitive people and alternative health practitioners, conscious entrepreneurs and healers who have been called to share their unique gifts and talents through their own healing crisis or spiritual awakening.
Sarah-Jane lives in Johannesburg, SA where she has an active practice with clients locally and from all over the world.
LISTEN TO REPLAY
---
Experience Soul Alchemy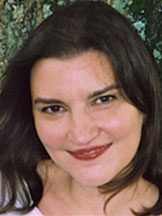 Ready to experience the pure undifferentiated space where all is possible?  With the New Moon approaching it's a potent time for awakening to the greater depths of your Self, and for serving others.
Here is your invitation to Join Me and our powerful community of Kindred Spirits to co-create an awakening experience that can bring greater peace, fulfillment and service opportunity.
Background:  Jacklyn Johnston, the Founder and Host of You Awakening, came to this role after directing human resources development in banking on Wall Street.  A series of profound experiences led to deep metaphysical study, energy mastery and eventually ordination and certification to offer spiritual counseling.  Since 1996, she has maintained a private practice, offering energy-based interventions in the form of coaching, healing and consulting.  Since 2004, this expanded to teaching classes and leading spiritual journeys to accelerate and support transformation.
GET SPECIAL OFFER

LISTEN TO REPLAY
---
Discover the SUPER potent transformative
energy of the Bosnian Pyramids!!!
Harness the Power of the Pyramids to Ramp Up Your Ascension Process and Speed of Inner Transformation.
ramp up your ascension process and speed of inner transformation.
Use the pyramid energies to enhance your career, create greater health and well being, develop loving and satisfying relationships with yourself and other people; increase financial wealth.
Stimulate a greater awakening of your pineal and pituitary glands.
Enhance psychic abilities.
Strengthen self power, self worth and deserving.
Release limiting beliefs and patterning absorbed from your culture, heritage, family lineage and the collective.
Connect with your Star Family for support and guidance.
Embody more deeply your Soul Essence, Divinity.
Access ancient wisdom, light codes and healing properties from the pyramids.
Over the past 12 + years, Esther Bartkiw has had the honor of co-creating miraculous shifts and change with thousands of people around the world through her work as a Transformational Energy Healer, Conscious and Ascension Guide, Spiritual Mentor, Channel and Holistic Spiritual Therapist.
Esther has been lauded for her extraordinary ability to scan people's minds, bodies and energy fields to identify the blocks depriving them of a fruitful life. People working with her have experienced an expansion of consciousness, and have found their lives to change and heal in a variety of ways.
After waking up to the awareness that not only did she not love herself, she didn't even like herself, Esther embarked on a journey of falling in love with Self which continues to deepen and blossom every day. Esther is driven by the inner knowing that loving Self and knowing who you truly be as a Energy, as Soul Signature is key to experiencing a juicy life.
Esther has dedicated her life to helping humanity break free of limitations that bind, expand into greater consciousness, awareness, and expressions of Self. Using her highly attuned intuitive and channeling abilities, Esther serves as a beacon of Light to those on the path of Ascension. Her Unique Light and Energy Signature shifts people simply through her words, tone and love vibration. Working with Pure Source Energy and frequencies from the Divine, people have experienced amazing shifts, changes, healings through Esther's dynamic loving Activations and Processes.
Esther applies the most cutting-edge healing technologies so that every personal session, group, or live event she co-creates with you will create change, a state of expansion and inspire.
Esther is a featured guest on various Television and Radio programs including The CBC's Steven and Chris Show, Gail Vaz-Oxlade Talk Radio, The Best People We Know Radio Show. She is featured in the book Women Power highlighted as a powerful and inspirational woman of influence. And will is spotlighted in the documentary One Red Lipstick inspiring women entrepreneurs everywhere.
GET OFFER NOW
LISTEN REPLAY
---
Unleash the Miraculous Power of Awareness
During this call you can expect to:
Become aware of awareness itself, the essence of your life force and the most powerful thing in our Universe.
Learn the secrets of quantum physics.
Understand how the unconscious patterns run your daily life.
Learn an amazing technique to heal unconscious patterns.
Learn how iZone Technology can be used to effortlessly heal our subconscious patterns.
Michael Allenbright was born with a gift of supernatural healing capability. He discovered his gifts at the age of 7. He has honed his gifts through 30 years of intense practices under the guidance of several enlightened teachers.
Michael Allenbright is also a genius in the field of science and technology. He worked at Motorola for 16 years where he pioneered the development of 3G and 4G cellular technologies. Using his spiritual wisdom and scientific expertise, Michael has also built a proprietary iZone® Technology that harnesses a powerful healing energy from the Himalayas and beams it to a person 24 hours a day wherever they may be located.
Michael was born and raised in India and came to the US in 1990. Michael was born in a small city called Gorakhpur, the same city that Yogananda Paramahansa was born in. He has been taught by a direct disciple of Yoganada. Michael feels he is constantly guided by Yogananda. He now lives in San Diego 5 miles away from the Ashram where Yogananda wrote the world famous book "Autobiography of a Yogi".
Michael has an MBA from Kellogg School of Management and an MS in Computer Science from Michigan Tech. He worked as a senior executive at Motorola for 16 years where he pioneered development of 3G and 4G cellular technologies. In 2008 Michael decided to leave the corporate world and to make his passion as his profession.
Michael has spent 30 years mastering fields of metaphysics, psychology, and energy medicine. From extensive meditation to learning about Carl Jung's theories, Michael has explored the inner realms of the human psyche to find answers to perplexing human issues. Michael combines science and spiritual healing in unprecedented ways. His mission is to help people find relief from their struggles in the simplest and easiest way possible. Michael is like a Doctor of Consciousness. Healing at the level of consciousness brings profound results.
GET OFFER NOW
LISTEN TO REPLAY
---
Living Infinite Freedom
Experience infinite freedom: life lived as Infinite Presence, in which everything just Is
Allow Divine Grace/Divine Light to help heal and dissolve all limiting beliefs, all tendency to judge or interpret, from your psyche to your cells
Discover the peace that comes from flowing perfectly with life exactly as it unfolds.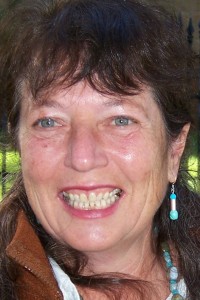 Cynthia Lane has been a spiritual teacher/mentor and healer for most of her adult life. She has been deeply blessed by the great teachings of both the Vedic and North American indigenous traditions. Cynthia taught Vedic meditation around the world for 28 years and participated in the sacred ceremonies of the Lakota, including Sundance, for 15 years. She also studied and shared a number of energetic healing modalities, especially craniosacral therapy. Most recently, the divine Light called Mary Magdalene wove an exquisite new source of healing, transformation and wisdom into her life.
These and other beautiful gifts merged inside her and gave rise to her own system of teachings and meditations called FirstLight Transformations, which she now shares through personal sessions, workshops, teleconferences and a mentoring program. Cynthia is a powerful facilitator for both becoming one with the Infinite and the discovery and full embodiment of the soul's divine Light. Cynthia's offerings allow each of us to live our infinite truth, while embracing and realizing our precious and powerful gifts and our unique path on earth–or the exquisite ways that the Infinite expresses and shares Itself through and as each of us.
LISTEN TO REPLAY
---
Nature's Invitation, Nature's Wisdom for Your Happiness and Well-being
This 'Seriously Playful' talk will explore how the 'wisdom in nature' is literally on a frequency just waiting for us to TUNE IN, like a station on a radio. Famous people through history, including a Nobel Prize Winner, have accredited their inspirations to the wisdom within the TREES.
Learn how YOU can establish a HEART warming, MIND tingling connection and friendship with TREES. Tree's are 'man's best friend' of the plant kingdom and are eagerly excited to share their wisdom, comfort, humor and encouragement at this time of the great awakening of humanity.
Nature is also the ultimate HEALTH SPA. Learn how the sun rays coming through the leaves of trees can assist in resetting the polarities of our cells, turning ON the trillions of tiny cell batteries within our bodies. What will YOU do with ALL that yummy energy? Create a life of your dreams? Turn up the volume on your intuitive abilities? Become your own super hero? Anything is possible when a human being is lit UP!
During this talk Kaitlyn will discuss:
Learn how to set up your own Portable 'Nature Communication, VIBE SPA & Health Oasis' in less than 2 minutes.
THE IMPORTANCE of each of us developing a personal relationship with nature.
Learn the SCIENCE of HOW to tune IN and Talk with TREES on their frequency (like a radio station)
Discover how SUN RAYS through TREE LEAVES can help reset our polarities increasing our health, energy and intuition.
Explore

Kaitlyn

's latest inventions in her NEW High Vibe 'Connect to Nature' Kits
AND THE BEST NEWS IS: Nature can LITERALLY help reset our Vibe to be in alignment with the Earth's increasing vibration, making our lives smoother with less friction.
Kaitlyn Keyt, frequently featured on PBS TV, teaching the latest in Vibrational Energy. Kaitlyn is also known as a Tree Talking, intuitive scientist as well as the winner of multiple Visionary Awards for her Nature Solution Inventions.
Kaitlyn believes nature is eagerly stepping forward to remind humans of our inner balance and wisdom at this time of our great awakening. She feels the vibration of the planet is on a rapid increase and that it is vital for us to align with the earth's energy during these changes by developing our own personal connection with Nature.
OR, for the first time, choose any item(s) not part of a package or otherwise discounted and get 30% off with coupon.
(Click on special offer for ordering details)
LISTEN TO REPLAY