Discover how the Stargate energies can help you
to create an internal environment in which Youthing can happen!
In this show Prageet and Julieanne will share:
A live energy meditations to assist you in effortlessly releasing mental and emotional patterns that are keeping you feeling stuck
Channeled information from the Stargate's guide Alcazar – there will be space to ask questions!
You will come to understand:
How to overcome mental and emotional addiction to lower frequency states and unresolved issues

How to overcome being numb and how to re-awaken uplifting feelings

How to feel safe and cultivate self-love while processing trauma

How the Guides create an energetic environment that promotes mental, emotional, and physiological health, growth, and restoration

How to understand and release limiting belief systems which are programmed into us by society so that you can live your natural abundance and vitality!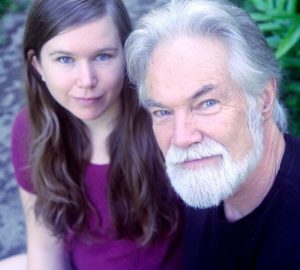 Prageet Harris
After many years with the Master Osho, spontaneous channeling happened for Prageet.  His guide Alcazar then worked with him to create the Stargate, a conscious, sacred-geometrical structure – an inter-dimensional doorway facilitating healing on all levels, the strengthening of one's intuition, and the awareness of one's Quantum nature. Many European countries, plus Russia, Israel, Canada, and the United States have all benefitted from the amazing transformations that Prageet and the Stargate have brought over the last 25 years.
Julieanne Conard
Julieanne joined the Stargate project in 2012, and also guides workshops around the world.  She originally intended to become a medical doctor, but quickly became a partner in the Stargate work after discovering a profound connection with the Stargate's guide Alcazar.  She is now a channel for Alcazar, who has assisted her in accessing and teaching a source energy of self-healing and self-love known as The Essence of Life.
The Stargate Experience with guests Prageet Harris & Julieanne Conard
Experience for yourself a leading-edge device designed to assist in the rapid expansion of human consciousness.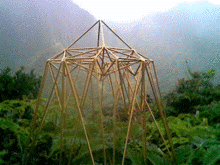 The Stargate is a sacred geometric structure that acts as an inter-dimensional doorway, emitting a powerful, high-vibrational energy field, facilitating healing on all levels, multi-dimensional DNA reactivation, psychic awakening, and a powerful awareness of one's Quantum Self.
In this show you will be invited to actually experience the Stargate energies coming to you in the moment as Prageet & Julieanne share a channeled Stargate energy transmission.
ALCAZAR'S YOUTHING PROGRAM, PART 2

LISTEN TO REPLAY
Growing Young with Quantum Energy Meditations
On this call we will discuss:
Understand How Youthing Is Possible, And Start The Process
Discover how the Stargate energies can facilitate physical healing just by relaxing!
Feel yourself reconnecting to an overall sense of well-being
Understand how loving yourself as you are is the key to allowing your body to change
How raising your vibration helps you access your Superconsciousness
Discover the true nature of your body's innate intelligence!
ALCAZAR'S YOUTHING PROGRAM, PART 1
NOW AVAILABLE AS RECORDED VIDEO SERIES

LISTEN TO REPLAY
---
Revealing Your Planetary Purpose
We are in a time of great changes in the world. We are going through a period of transition from what was before to what will be the beginning of a new age on the Earth. The future is quite bright and the greatest transition that we have seen in our present civilization is happening Now! But first we must all go through this period of turbulent changes during which the old will pass away and the new will be born. It is the age of Heaven on Earth.
We have already experienced the first buildup of pressures in the world and the resulting changes not only in the collective consciousness, but in our own personal lives. So how can we transition from here to there the best way possible and with the least suffering?
Join Ethann Fox as he gives us a glimpse into how he is able to assist those who are transitioning in this turbulent time to uncover their soul's plan and work in harmony with the energies of the planet. Ethann has developed a unique formula to help Lightworkers uncover their mission and bring their gifts into the world to fulfill their true purpose.  You will remove karmic density; raise your consciousness, and gain inspiration and tools to live at your highest potential.
Over the next 60 minutes you will discover…
About Energy Transfer and how it can remove karma and raise consciousness
How to live a happier, more fulfilling life;
What is currently happening on the planet and how energy transfers support it;
How planetary alignments trigger karmic situations;
How to remove density accumulated by environmental factors;
The importance of exploring your numerology and astrology cycles to plan a roadmap to success;
How to tune into the positive aspects of your reality, eliminating the accumulation of density;
How to access and transition your spiritual gifts into the New Age;
And, how to raise your consciousness above where lower vibrations can affect your health and happiness.
.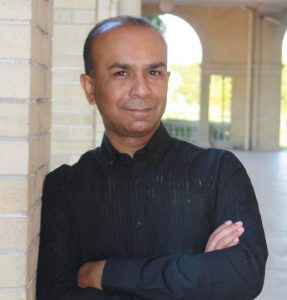 What Ethann found is he is able to accept the karma and negative emotional energy from others without any adverse effects to himself. He is able to do this while raising the consciousness of entire groups of individuals at once and there is a cumulative effect. Through these studies, he has also been able to measure permanent increases in consciousness, energy field, and improvements in voice profile analysis of participants. Some people even have had dramatic improvements in health after only one visit. But the most consistent noticeable effect has been a steady increase in their level of happiness and ability to deal with turbulent circumstances in life with greater ease and inner peace. Now, Ethann uses this divine gift to help others to live happier more fulfilling lives and to aid in the transition to a new world consciousness.
Through his spiritual awakening, Ethann altered the course of his life, leaving the business world behind to establish his organization, Flower of Life Center for Human Evolution. Ethann facilitates energy transfers in private and group settings, while inspiring volunteers on a collective mission of furthering awakening through Flower of Life. His vision further manifests in the expression of a variety of initiatives including his television show, international expo, conscious activism movement, conscious youth group and an alternative school for children.
Ethann has been a student and practicing astrologer and numerologist for over 20 years. During this time he has studied and brought together the wisdom of various Eastern and Western philosophies into a singular cohesive system. It is his belief that the knowledge that underlies all of these modern systems originated with a singular body of wisdom thousands of years ago. But when combined, they become a powerful tool for understanding our world.
As a result of his passion for understanding the human condition, Ethann has also been a student of psychology and how to increase one's happiness and potential in life through the use of reconditioning techniques and changes in diet and lifestyle. Today he teaches these techniques to individuals and audiences with very successful results.
Ethann utilizes his background as the owner of a branding and marketing agency in conjunction with his spiritual gifts and astrology/numerology expertise to assist Lightworkers on the planet to identify their soul's purpose and express it through mainstream tools and technology. He offers this service on a private consultation basis, combining all aspects of his experience, education, personal history and spiritual awareness.
Ethann's natural curiosity and logical, left-brained mindset has gained him a reputation as a genuine, yet persistent and internationally respected interviewer. He has a distinct talent for blending the spiritual and physical worlds in a way that gives audiences around the world a better understanding of how to adapt new world tools into their modern reality.
LISTEN TO REPLAY
---
Ascension: Connecting with the Immortal Masters and Beings of Light
"Avatars" and Ascended Masters are Real !
You will never die. Beyond the mortal boundaries of your physical form, you are an immortal being, living forever in a beauteous, radiant body of luminous spheres in multiple dimensions. Dr. Susan Shumsky will open your eyes to these spheres. You will begin to awaken your true, immortal self-a magnificent being of brilliant light, radiance, and glory.
Dr. Shumsky leads you into the depths of your being to recover what might be called your higher self, guardian angel, inner guru, spiritual guide, master-teacher, or God within. You can meet and consciously communicate with deities, angels, archangels, and masters from worldwide traditions, as well as divine beings personal and unique to you. All of them are eager to meet and communicate with you.
In this interview with Dr. Susan Shumsky, you will discover:
How to meet the ascended masters and angels of light.

Amazing stories of immortal beings.

What it means to experience ascension and walk beyond death.

Stories about direct visitations from divine beings.

People living today who might be ascended masters.

How our founding fathers were visited by ascended masters

Reports of ascended masters disappearing with a flash of light

Secrets of the real fountain of youth and Philosopher's Stone

Great saints of India who live in eternal youth

Corpses that remain fresh and sweet-smelling for up to 1800 years.

Incorruptible ancient corpses such as Saint Nicolas, which exude copious healing balm.

Real-life stories of immortal Buddhist, Hindu, Christian, Jewish, and Taoist masters

Encounters with people who have lived hundreds or thousands of years.

How to directly contact and communicate with ascended masters
Dr. Susan Shumsky reveals 7 possible choices you can make at death, and how anyone can achieve physical immortality.
Your listeners will learn about real ascended masters, avatars, immortal beings, walk-ins, the Great White Lodge and Brotherhood, immortal elixirs, soma, ringsels, incorruptible corpses, and so much more.
.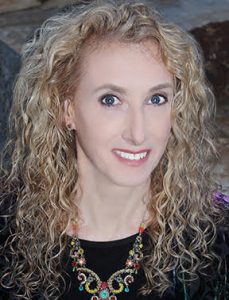 Dr. Shumsky is a highly respected spiritual teacher, award-winning author, and founder of Divine Revelation®—a unique field-proven technology for contacting the divine presence, hearing and testing the inner voice, and receiving clear divine guidance. For 22 years, her mentor was Maharishi Mahesh Yogi, who was guru of the Beatles and guru of Deepak Chopra. Dr. Shumsky served on Maharishi's personal staff for 7 years.
A sought-after media guest and highly acclaimed professional speaker, Dr. Shumsky has done over 700 speaking engagements and over 750 media appearances since her first book was published, including Woman's World, GQ, Cosmopolitan, Los Angeles Times, nationally syndicated TV and radio on ABC, NBC, CBS, and FOX news, Coast to Coast AM with George Noory, and William Shatner's Weird or What? She is featured in the movie Three Magic Words.
LISTEN TO REPLAY
---
Clearing timelines through the Akashic Records:
Reclaiming your 5th Dimensional Path!
The veil is becoming clearer every day and we have the opportunity to observe the patterns that are holding us back from stepping into our highest potential. There is a new opportunity to create the timeline you desire by becoming aware of the karmic density that has been holding you back not only in this life, but all your timelines here on Earth.
Many are still working within previous timelines' patterns, but know that you have the ability to work with Spirit and access the tools and learnings that you have gained throughout many lives! Now is the time to open your power and help raise humanity's vibration as we move into the 5th dimension.
Join Anyaa Lightheart as she collaborates with your higher-self, highly conscious beings of light and your guides as we open the collective Akashic Records and re-connect you to the Crystalline light!
You will learn:
What are the Akashic Records and the timelines.
The importance of understanding your timelines as we move into the 5th dimension.
What is the crystallization process of the DNA.
How to connect with different highly conscious beings.
How to integrate the activations and energy shifts.
You will receive a collective clearing through the Akashic Records with the beautiful 12th dimensional Pleiadian Goddess, Na-E-Ha.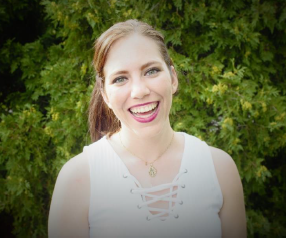 It was her deep connection with the angelic realm that saved Anyaa Lightheart from a major car accident. During her first fall in Michigan, late at night, Anyaa was driving back from class and the steering wheel moved in a sudden way. Anyaa was startled and started joking with her guides, she questioned why they did that. A couple of minutes haven't passed by when she had to move the steering wheel the same way the angels did to avoid a deer and an accident.
Anyaa is an empathic clairvoyant channel and seer of timelines. Along with her guides, she uses her gifts to relay loving messages, healing energy and activations to others. She provides loving, spiritual guidance that focuses on the highest good for all. At a very young age she became aware of her gifts. She has always had a deep connection to the angelic realm but her connection to highly conscious extraterrestrials and other Beings of Light grew when she realized she could access the Universal Akashic Records. When she accesses the Akashic Records, she is presented with a series of timelines and patterns. She removes density, raises consciousness, and brings awareness from this life and others to help people create a higher frequency timeline for themselves.
It wasn't until a few years ago, that she discovered she is an empath and that is when she began to understand that the emotional and physical pains she was feeling in her body were not her own, but belonged to the people around her. That is when she realized she needed to support the New Earth children and other lightworkers. By understanding her own nature as an energy sensitive being, Anyaa opened her heart to help others find the healing they need.
"I have known for a while that part of my mission here on Earth is to help other lightworkers and to guide the gifted children that are arriving. It is so important to me that they have the tools, community, love, and space to Be and Become… that they are able to share experiences and grow together and give and receive the much needed support as this beautiful place we call home evolves."
Anyaa graduated from Ferris State University with a Bachelor of Science degree in Product Design Engineering Technology. In her free time, she enjoys traveling around the world with her husband and spending time with her two fur-kids.
LISTEN TO REPLAY
---
Embodying the Divine Feminine Wisdom of the Goddess
In this special Mother's Day broadcast, join award-winning author and healer Dana Micucci on a revelatory quest to embody the eternal wisdom and gifts of legendary goddesses throughout time, while connecting more fully with your own divine feminine power to anchor it in the world at a time when it is urgently needed.
Learn how to apply the timeless wisdom of the Goddesses to: 
Gain more clarity about your unique gifts and soul mission
Reconnect with your Joy and Divine Feminine essence
Access deeper levels of Divine Love, Wisdom, and Power
Accelerate personal and planetary healing
Balance the Divine Feminine and Divine Masculine within
Dana Micucci has enjoyed a decades-long career as a widely published journalist and author writing about culture, travel, and spirituality. She is the author of a new novel, The Third Muse, a metaphysical mystery inspired by the divine feminine teachings of the Magdalene Order and the healing power of love. Her spiritual travel memoir Sojourns of the Soul: One Woman's Journey around the World and into Her Truth was a gold winner in the 2013 Nautilus Book Awards. Based in Taos, NM, after many years in New York City, she has a private healing practice and conducts transformational events worldwide.
A dynamic teacher and practitioner of ancient mystery-school wisdom, Dana initiates you into the esoteric wisdom of the goddess archetype and the divine feminine energies of legendary goddesses with energy transmissions and a powerful meditation at the Temple of Isis in Egypt to expand your heart, reconnect with your passion and joy, and be of greater service at this highly charged, transformational time.
Drawing on her latest books, which carry a heart-centered message for our time, she offers a blueprint for profound transformation.
LISTEN TO REPLAY
*DISCLAIMER:
You Awakening has a 30 day guarantee refund policy for digital product. To honor the time and expertise of our guest speakers, we do not offer a refund after a personal session has already been received, or the first class of a series has been offered.