September 5th, 2013
Love Yourself as Divine, Beautiful and Amazing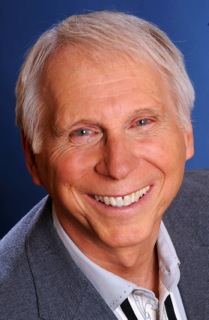 Bill Bauman, Ph.D. is a noted trainer, speaker, motivator, and empowerer of people. He has worked as a psychotherapist, psychological consultant, seminar leader, business entrepreneur, peace advocate, and spiritual visionary of life's possibilities. Through decades of inspiring presentations, seminars, workshops, classes, retreats, and counseling, he has brought a dynamic message of hope and an excitement about life's possibilities into our shared human consciousness.
Bill was a Roman Catholic priest in the 1960s, a practicing psychologist and psychological consultant in the 1970s and 1980s, a business leader and consultant throughout the 1980s and 1990s, a spiritual leader since the 1980s, a leader in the peace movement throughout the 1990s, and continues to be an inspiring holistic empowerer of people.
With a doctorate in Counseling Psychology, an M.A. in Theology, and a Bachelor's degree in Philosophy, Bill embraces life from a broad perspective and expansive vision. Thousands of people have attended Bill's seminars on personal empowerment, dynamic leadership, love and relationships, spiritual growth, and empowered healing—which he has led nationally and internationally since the early 1980s. He has conducted 300 growth-oriented seminars and workshops, with 60 to 250 participants at each event. Bill has also given hundreds of presentations to groups in size from 40 to 3,000 people. He has maintained a private practice of counseling, therapy, consulting, and coaching.
GET OFFER NOW
LISTEN TO REPLAY
---
September 3rd, 2013
Secrets to Unlocking Your Intuition: the Pineal Gland Exposed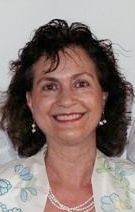 Sabina M. DeVita Ed.D, D.N.M, CBP, DCSJ became one of the first pioneers in understanding and integrating Body, Mind and Spirit in the field of psychology while completing her doctoral degree at the University of Toronto. She saw the connection between environment and human health and well-being, becoming an early specialist in ecological sensitivities and brain function. 
This was the beginning of her lifetime passionate pursuit in how to help people achieve more health, happiness and consciousness. Today she holds multiple degrees and certifications, including Doctor of Natural Medicine and Certified Kinesiology Specialist, and has amassed 25 years of clinical experience as a Holistic Energy Psychologist/Psychotherapist, Nutritionist and Environmentalist.
In 2005 she became the Director/Founder of the federally approved Institute of Energy Wellness Studies where she initiated the first Integrated Aromatic Sciences program that was based on her 850 hours of Young Living Essential Oils studies with D. Gary Young.
Dr. DeVita is a bestselling & established author of five books. She is certified in Russia as a GDV Kirlian Bio-electrographic practitioner and Instructor.
She was appointed as Deputy Member of the Canadian Delegatio.n for the International Parliament of Safety and Peace, and was knighted in service to humanity in 2004 under the Sovereign Order of the Orthodox Knights Hospitaller of St. John of Jerusalem and in 2010 was appointed as Dame Commander. 
GET OFFER NOW
Bonus:
You will get a copy of Dr. Sabina DeVita's Book '
Vibrational Cleaning

', shipped anywhere in the world! A $40 Value!

An AMAZING Book – A Must Read!
Green your home in a novel way to create a vibrationally-attuned home.
Super power you, while super powering your Home in green cleaning! 
Your Real Green Essentials© Guide to Green living with 'Heavenly scents' for An 'awakened', healthy, home Environment !
Create your "Heaven on Earth" in your home!
LISTEN TO REPLAY
---
August 27th, 2013

Simple Tools to Integrate Spiritual Wisdom Into Your Daily Life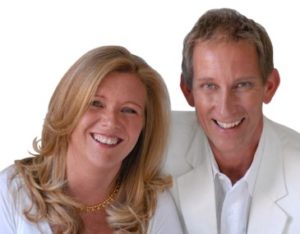 Mary and Gary O'Brien are international speakers and best-selling authors who share the channeled teachings from DZAR, an expression of the compassionate Energy of All That Is. They help people live from the power and joy that comes from their connection to their Soul and the creative energy of All That Is. In 2012 they were key speakers at the 1st World Parliament on Spirituality and will be presenting a weekend retreat at the Omega Institute in October this year. 
During this call you will learn…
You will be bathed in DZAR's transformational frequency of compassion so that just by listening to their words you will change at the deepest level of your being.
You will learn simple frequency practices that you can begin to use immediately to change your experiences in challenging situations.
You will feel your true essence and your light more strongly and to expand into the knowing that you are the love, joy and peace that you have been looking for.
You will learn the single question that will transform your understanding of who you are and how you can live the life you dream of.
DZAR will provide personal guidance by answering a limited number of questions from the audience.
GET OFFER NOW
LISTEN TO REPLAY
---
August 22th, 2013
The Three Arrows of Power: Ancient Wisdom for Conscious Manifestation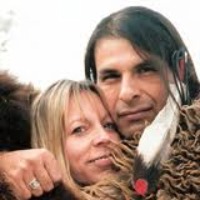 Audiences around the world have been mesmerized by the powerful message and presence of The TallTrees. Nationally renowned speakers and trainers, Robert and Terri have appeared on PBS, the BBC, Animal Planet and Discovery Channel. Discover your life purpose and experience spiritual transformation through the Native American wisdom they share. Learn how to master your Three Arrows of Power" to claim your destiny and create the life of your dreams. Few presenters are able to connect as deeply with an audience. Guides and Mentors to Self-Mastery and Personal Transformation, The TallTrees are living proof that miracles happen and dreams come true when you align your Mind, Body and Spirit.
You'll discover:
What You Think vs. What Is REAL…Know the Difference
(the difference between Indigenous Wisdom and Dominant culture)
The 3 'C's' Necessary for Living on Purpose
How to Expand Your Spiritual Intelligence
Why the Medicine Wheel is a Profoundly Effective Compass for Self-Growth
Seven Sacred Principles to Self-Mastery and Personal Transformation
How to Find YOUR Life Purpose
GET OFFER NOW
LISTEN TO REPLAY
---
August 15th, 2013
You Awakening: An Experiential Process with Jacklyn Johnston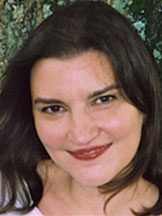 Jacklyn Johnston, the Founder and Host of You Awakening, comes to this role after maintaining a private practice since 1996, offering energy-based interventions in the form of coaching, healing and consulting. Since 2004, she has also been teaching classes and leading spiritual journeys designed to accelerate and support personal growth and transformation.
Now her own evolutionary process has led to pioneering new ways to inspire and support living from the inside out, to awaken to greater fulfillment and joy. This has become the primary emphasis of her private practice and teaching, as well as the impetus for creating You Awakening, a Global Teleseminar for personal growth and transformation.
GET OFFER NOW
LISTEN TO REPLAY
---
August 8th

, 2013
Learn the Secrets of Water and How It Can Heal You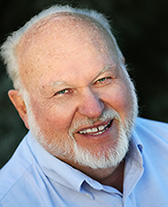 Clayton M. Nolte, founder of Natural Action Technologies, Inc., is a researcher and the inspired inventor of life transforming water structuring technologies. Clayton has spent the last forty years exploring physics, math and the properties of water, and the effects it has on life.
During Clayton's research, he noticed that natures own structured water had a unique recurring phenomenon of appearing where no water should. With an innate desire to emulate this for more in-depth studies in remote locations and labs, Clayton delved into the inner world of water, and has brought forward a dynamic line of water structuring units.
Clayton's company is currently manufacturing 14 different structured water units, with plans for new and innovative technologies coming in the very near future.
Structured water is water that is organized into small clusters of five to twenty molecules. Drinking this water is the most fundamental way to help the body function and remain disease free.
The benefits of structuring water include neutralization of all toxins in the water through structuring, increased hydration, increased absorption of nutrients in our food, healthier bodies, skin, hair, and nails. Additionally the water has lower surface tension, dissolves hard minerals in the water, and de-calcifies the pineal gland, which can assist in expanding consciousness. 
LISTEN TO REPLAY
---
August 6th, 2013
Opening The Way To Physical and Emotional Healing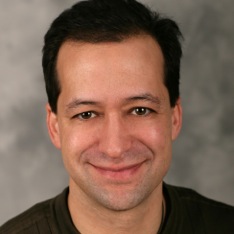 Healing your emotional and physical body happens in a remarkably simple yet profound manner. Colby reconnects you to truth—the truth of who you are. By taking you out of this reality to point to where you originated—into a realm of oneness where the laws of duality do not exist—you gain an experience of yourself as whole and complete. 
What could not be healed heals. Limited thoughts are replaced by resourceful thinking. Illness, physical discomfort and emotional dysfunction fall away and you are left knowing and moving towards the highest vision of yourself and your life. 
Your true, joyful nature becomes you. 
This is not to say people do not heal through traditional therapies. They can. But the process Colby has adopted uses something else. Colby uses the spiritual body to heal your emotional and physical body.
On this call you'll discover:
      Receive activations to assist you move into wellness and deeper sense of Spirit
      Shift at the very core by releasing limitations
      Receive physical and emotional healing
      Learn energetic techniques you can use in your everyday life to shift your perspective, outlook and mood regardless of your situation
GET OFFER NOW
LISTEN TO REPLAY