March 26th, 2015
Ancestral Clearing:  Resolving the Past for a Life of Pure Possibility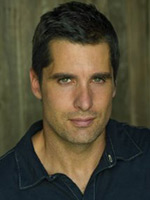 When John 
Newton
 was in his 20's, he had an awakening that left him in a free-fall of consciousness.  Soon after, he was able to enter the gap between thoughts at will and for extended periods. It's in this state that John affects well being by removing the negative imprints and burdens from our current life and our entire ancestral lineage.
In the 1980's, although John had a successful career in the highly competitive field of professional acting, he decided to also follow his deeper calling: To help individuals enjoy profound physical, emotional and spiritual health—and to experience the Truth of who they are.
Thousands of people around the world have reported dramatic changes through this work.  In fact, John has witnessed many people "wake-up" to their true and eternal nature, consciousness itself and live their lives free from suffering.
John has used his techniques with profound results in hospitals throughout Southern California including Cedars-Sinai, USC and The Betty Ford Center in their Pain Management program.  John travels and teaches his techniques to health care professionals so that they can implement Ancestral Clearing as an adjunct to their own work – And also offers practitioner training classes to anyone who wants to make a difference in their own life as well as in the lives of their family members and communities.
GET OFFER NOW
LISTEN TO REPLAY
---
March 19

th

, 2015
Equinox and Solar Eclipse Message
Patricia is cofounder and president of the nonprofit, educational organization New Age Study of Humanity's Purpose, which sponsors the Annual World Congress On Illumination.
Patricia was a marriage and family counselor for 20 years. She now spends her time freely sharing the information she is receiving from the Beings of Light in the Realms of Illumined Truth. This is accomplished through her weekly on-line radio program, website, webinars, books, CDs, DVDs, e-mail articles, and the free seminars she offers throughout the United States.
The Divine Intent of these Celestial Sharings is to give Humanity greater insight, encouragement, clarity, and understanding, as we progress through these wondrous but often challenging times on Earth.
Please visit her website at www.eraofpeace.org to subscribe to her free newsletter and to learn of many no cost offerings and products created to support awakening.
DOWNLOAD INVOCATION BELOW



ENGLISH                    SPANISH
LISTEN TO REPLAY
---
March 17th, 2015
Experiencing the Energy of Fulfillment
Please join us and have the opportunity to experience:
Deep Silence

Deep Peace

Waves of Fulfillment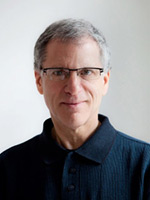 Bill has devoted four decades of his life to inner development through meditation and other spiritual practices. In 1989 he embarked on his path of energy healing through his training with a Chinese Chi Gong Master.
He became a Reiki Master in 1990 and has done thousands of sessions as well as taught many classes over the years to people from all walks of life.
In 2010 Bill received a series of deep insights which resulted in his creating the ENERGY WAVE ALIGNMENT PROGRAM.  The Energy Waves are a very powerful but gentle transmissions of Life Energy which are effective with one on one, group, remote, and even recorded sessions. Since that time, Bill has provided sessions for people and groups around the world with remarkable success. The Energy Waves produce transformative and beneficial effects in every area of life, Many transformational teachers, healers, and professionals from all different fields rely on Bill's work  as a fundamental part of their well being and success.
The Energy Waves have a unique and remarkable ability to deliver to each recipient exactly what is needed in the moment. This is true regardless of how many are in the group, or whether it is in person or at a distance, or even whether it is live or through a recording! Bill is a pure conduit for the Waves, and their purity and  innate intelligence are unmistakable.
Bill is also an attorney and corporate executive, and has integrated his thriving energy practice into his life as a businessman and family man. He has been married  for 43 years and has two wonderful adult children.
GET OFFER NOW
LISTEN TO REPLAY
---
March 12th

, 2015
Miracle of Freedom
Join Us to experience::
true personal empowerment

peace and clarity

increase of flow, openness to receiving miracles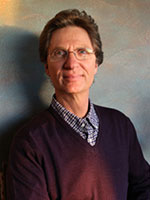 Multi-keyboardist Jim Oliver is an Emmy Award winning musician, dynamic performer, composer of more than 3500 hours of transformational healing music. Jim brings forth unique combinations of sustained tones, melodic notes and chords that speak to the soul and expand one's consciousness. Jim's music is a beautiful blend of art and science that is at once relaxing and rejuvenating. Calming yet intellectually energizing. Jim is passionate about helping people heal and experience transformation through the power of sound. His music invites the human spirit to remember how truly awesome it is. Jim's music can help to restore balance and harmony to the body, mind, spirit and emotions and integrates cellular healing. Each person will have their own unique experience of Jim's music and you will immediately feel the transformative power of the music.
Jim's beautiful and soulful music has been found to encourage healings in body, mind, spirit and emotions for people from all over the world. He is a recognized musician on the World Puja Network, and has played in the United Nations Church Center and touches the hearts of people globally. He has created amazing music with and for Kenji Kumara and many, many others. His wonderfully popular Live Streaming Music Meditations attract listeners from all over the world.
Jim's state-of-the-art studio includes: 17 keyboards; synthesizers, soft-synths, digital samplers, vintage Moog analog keyboard synthesizers, Moog Taurus bass pedals, Hammond B3 organ w/Leslie 122 speaker, "unlimited" tracks of MIDI and digital audio recording, digital audio editing, automated mixing, SMPTE time code sync, CD and DVD/A surround mixing and mastering, and CD & DVD burning.
LISTEN TO REPLAY
---
Clayton Nolte on The Wonders Of
Water And How You Can Benefit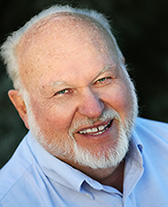 Clayton M. Nolte, founder of Natural Action Technologies, Inc., is a researcher and the inspired inventor of life transforming water structuring technologies. Clayton has spent the last forty years exploring physics, math and the properties of water, and the effects it has on life.
During Clayton's research, he noticed that natures own structured water had a unique recurring phenomenon of appearing where no water should. With an innate desire to emulate this for more in-depth studies in remote locations and labs, Clayton delved into the inner world of water, and has brought forward a dynamic line of water structuring units.
Clayton's company is currently manufacturing 14 different structured water units, with plans for new and innovative technologies coming in the very near future.
Structured water is water that is organized into small clusters of five to twenty molecules. Drinking this water is the most fundamental way to help the body function and remain disease free.
The benefits of structuring water include neutralization of all toxins in the water through structuring, increased hydration, increased absorption of nutrients in our food, healthier bodies, skin, hair, and nails. Additionally the water has lower surface tension, dissolves hard minerals in the water, and de-calcifies the pineal gland, which can assist in expanding consciousness.
Download Free Bonus:
25-30% Off with Free Worldwide Shipping Now Available
LISTEN VIA REPLAY
---
January 27th, 2015
Can Light from the Sun and Stars Heal Us? Remote Scalar Energy Healing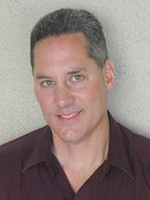 Tom Paladino's research and work with the scalar energy, began during his undergraduate years. He was inspired by various scientists, i.e., Hieronymus, Moray, Priore' and especially Nikola Tesla, as to the existence of an energy that is not of the electromagnetic spectrum. With this inspiration, he pursued a course of independent study in order to better understand and subsequently harness scalar energy.
Scalar energy is also known as prana, chi, radiant energy, zero point energy, qi, orgone, eloptic. After years of experimentation and modification, Tom Paladino has developed a technique using scalar energy that will transmute pathogens quickly and painlessly. This technique facilitates the use of photographs of people who desire to have pathogens transmuted in their bodies.
Tom Paladino developed a treatment process whereby he is able to administer the scalar energy reverse-phase angle harmonic of a pathogen, thereby causing that agent of infection to disassemble or fall apart. Scalar energy operates at the quantum level and is capable of disassembling all types of pathogens thus eliminating the causative agent of disease. Once the causative agent of a pathogen disease has been eliminated the symptoms associated with that infection decrease or disappear altogether.
Recent discoveries as of March, 2012, led Tom Paladino to the conclusion that viruses can likewise be transmuted by this process of broadcasting scalar energy. Emboldened by these discoveries, he desires to present the world with the cure for ALL bacterial, fungal, protozoan and viral infections. It is his belief and statement that the scalar energy is capable of transmuting ALL pathogens thus
presenting the world with the CURE for thousands of pathogenic diseases.
LISTEN TO REPLAY