January 22nd, 2015
Three Secrets to Living in the Miracle Zone
Join Us to Learn How You Can Benefit:
What is the Miracle Zone and how you can begin to live there

Why life appears to be a struggle and how you can end the struggle

What is tikkun and why facing it could be why you were born at this time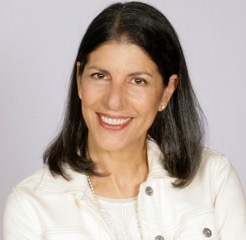 Debra Poneman spent the 1970s teaching meditation to thousands of people and studying with some of the greatest spiritual masters of the East. She often spent 10 to 12 hours a day in deep meditation, and she remained in silence for weeks at a time. In the early 1980s, she began to examine the knowledge of the great masters of Western metaphysical thought, and founded Yes to Success Seminars to bring to the masses ideas that were then "radical," like "Everything is energy" and "Your thoughts create your reality."
Within a few short years, Debra's seminars were established in cities across the United States and internationally on four continents. Debra's infomercial was the first to offer a "self-improvement" product and was broadcast in dozens of major US markets. She appeared regularly in print, on TV and on radio from coast to coast. At a time when only a handful of women were corporate trainers, her client list included Fortune 500 companies such as McDonnell Douglas and the Xerox Management Group. Her students went on to become highly successful entrepreneurs, New York Times bestselling authors, renowned transformational leaders, millionaires, billionaires, and household names.
In 1988, when Debra was in the midst of negotiations for her own daytime TV talk show and had a contract with a major publisher for her Yes to Success book, Debra's first child was born. She suddenly chose to follow a different passion. For 20 years she disappeared from the public eye to be a stay-at-home mom.
Now a best-selling author, Debra is once again sharing with the world her knowledge of how to create a life of success, happiness, and miracles.
LISTEN TO REPLAY
---
January 20th, 2015
Sacred Sounds for Manifesting Love, Money and Vibrant Health
Does speaking the pure truth help you manifest love money and vibrant well being?Julie Renee known as Vedamataji in India, brings the sound of truth as she was given permission to deliver powerful Sanskrit mantras, never before heard in the west to you. The sound of truth are mantras you can listen to receipt daily and enjoy the power of awakening your fully expressed life with sounds from the pure ancient language of truth. In this interview, we will give you sacred mantras for:  immediate removal of debt; immediate manifestation of income and removing all obstacles!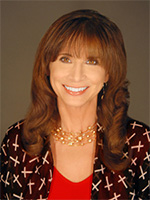 Julie Renee is the 100% Healthy Life EXPERT. She mentors ambitious women leaders who refuse to play small but are being held back by exhaustion and fuzzy brain to regenerate their brain and play full out again.
After launching her first business from her tiny San Francisco studio apartment in 1993, she has prevailed over the worst of human health challenges from multiple cancers, life in a wheelchair and literally surviving death. She is the author of the groundbreaking book Your Divine Human Blueprint. Her unique gift of healing defines the energy-science of Cellular Quantum Mechanics. What that means in laymen's terms is she has defined the way to regenerate the body from the cells on up and does it with ease.
Recognized for leadership, given the 2010/11 National Association of Professional Women's Woman of the Year Award and received Powerful Women International's Global Leadership Award in 2012. And most recently recognized with Big Money Speakers community award.
Julie Renee has been featured as an expert in CBS, Unity FM, Rock Star Radio, Blog Talk, Align, Live 365, Low Down, Raw, LA Talk Live, Spirit Seeker, 11:11 magazine and on TV including New Age Healing and a Forum on Spirituality and Television. Julie Renee has also been a featured writer for Spirit Seeker, Holistic Fashionista and Accomplish magazines. She has both stage and film credits, is a harpist and singer. She Currently Hosts the program, 100% You! On Blog Talk Radio.
An expert meditation instructor, she shares the hidden secrets of regeneration and renewal through meditation and techniques using quantum energy. With her transformational game changing skills she provides an integrated fast track for manifesting, holding, and growing abundance, health, beauty, and wealth.
LISTEN TO REPLAY
---
Stepping into the Miracle Zone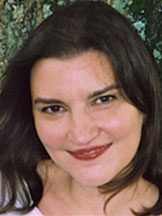 Catch Jacklyn's interview with Allyson Chavez on Make Your Miracles. Learn key secrets of miracle manifestation, directly experience the miracle zone through guided meditation, and receive free eight minute Manifesting Miracles Meditation.
Jacklyn Johnston, the Founder and Host of You Awakening, came to this role after directing human resources development in banking on Wall Street.  A series of profound experiences led to deep metaphysical study, energy mastery and eventually ordination and certification to offer spiritual counseling.  Since 1996, she has maintained a private practice, offering energy-based interventions in the form of coaching, healing and consulting.  Since 2004, this expanded to teaching classes and leading spiritual journeys to accelerate and support personal growth and transformation.
CLICK LINK BELOW TO LISTEN TO REPLAY
http://www.makeyourmiracles.com/jacklyn-johnston
---
Learn the Healing Secrets of Nature with Kaitlyn Keyt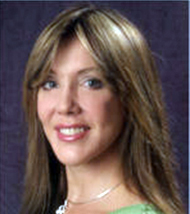 Kaitlyn Keyt, 5 time Visionary Awarded Inventor, Speaker, and the creator of VibesUP, a resource for Vibrational Energy Education and Tools. She is referred to as an intuitive Scientist who feels common sense and our inner voice are the way back to tapping into our inner genius.
She communicates with Nature for answers to the big questions in Life and believes wisdom can be fun and simple. Journey with Kaitlyn as she explains how science and magic have now come full circle to explain each other in ways that we can apply to our everyday lives.
SPECIAL SALE: 61% off many items through January 28th, 2015
.
.
LISTEN TO REPLAY