Being Creation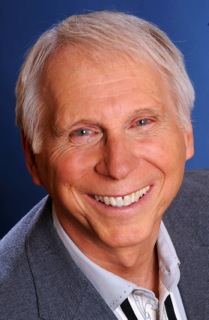 Bill Bauman, Ph.D. is a noted trainer, speaker, motivator, and empowerer of people. He has worked as a psychotherapist, psychological consultant, seminar leader, business entrepreneur, peace advocate, and spiritual visionary of life's possibilities. Through decades of inspiring presentations, seminars, workshops, classes, retreats, and counseling, he has brought a dynamic message of hope and an excitement about life's possibilities into our shared human consciousness.
Bill was a Roman Catholic priest in the 1960s, a practicing psychologist and psychological consultant in the 1970s and 1980s, a business leader and consultant throughout the 1980s and 1990s, a spiritual leader since the 1980s, a leader in the peace movement throughout the 1990s, and continues to be an inspiring holistic empowerer of people.
With a doctorate in Counseling Psychology, an M.A. in Theology, and a Bachelor's degree in Philosophy, Bill embraces life from a broad perspective and expansive vision. Thousands of people have attended Bill's seminars on personal empowerment, dynamic leadership, love and relationships, spiritual growth, and empowered healing—which he has led nationally and internationally since the early 1980s. He has conducted 300 growth-oriented seminars and workshops, with 60 to 250 participants at each event. Bill has also given hundreds of presentations to groups in size from 40 to 3,000 people. He has maintained a private practice of counseling, therapy, consulting, and coaching.
As a participant in this talk/interview, you will:
Experience your vast and loving Spirit as accessible and magical
Open yourself to a beyond-linear, Light-level connection with your Spirit

Realize how devoted, loving and bonded with you your Spirit is

Witness your humanity receiving loving blessings and gifts from your Spirit

Become one with your Spirit in an integration of your divine/human self

Experience  your own Spirit coming alive in your very own human nature
LISTEN TO REPLAY
---
March 3rd, 2015
Living in 5D, Anchoring a New Consciousness
DeAnne Hampton's path of Light and remembrance has been a lifelong experience of developing a relationship and voice for the Shining Ones, an Advanced Light Race here to usher humanity into a new genetics of being. With her since birth, it was not until 2001 that these high beings of profound love and an intimate connection with planet Earth, first began communicating to her the wisdom and remembrances of a New Human species.
It was the Shining Ones who prompted the first book of a New Paradigm teaching in 2007, The New Human, Understanding Our Humanity, Embracing Our Divinity, as a companion guide to The New Earth, by Eckhart Tolle. Because of her unique understanding and wisdom around sound and sacred geometry, the Shining Ones guided her to the platform of radio in 2009, where she has since had a regular webcast sharing the light-codes, transformational energies, harmonics and ancient to future teachings of a 5D World.
The Shining Ones have returned to the Earth at this time in alignment with the New Light that is here now and to cellularly assist with our capacities as a species to change our frequency, raise our consciousness and develop a very new relationship to our power as evolving beings of inherent Light and Divinity.
.
LISTEN TO REPLAY
---
February 26th

, 2014
Embodying Divine Love: A Profound Way to Create Miracles in Finance, Health, and Relationships
What would your relationships be like if you truly activated and embodied divine love?

What would your life be like if you really loved your body as a temple of the sacred?

How would your cash flow change if you completely surrendered it to cosmic consciousness?

Please Join Us to find out how so many have made miraculous shifts.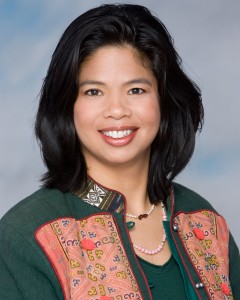 An energy working with over 30 years of experience and advanced training in over 30 modalities, Maiyah Olivas holds the ranks of Third Degree Black Belt and Certified Advanced Therapeutic Qi Gong Instructor.
Known as "the Queen of Age Reversal", and "the Ninja of Transmutation" she's worked with over 3500 people to improve their emotional, financial and physical situations, often instantaneously!
Maiyah loves synthesizing new techniques with ancient secrets to create miracles on a daily basis such as; shrinking tumors, reversing diabetes, reviving necrotic tissue and ending decades long back pain and migraines.
When not working with private clients, developing problem solving products or teaching cutting edge classes, she can be found working with at risk youth, boiling peanuts for her 87 year old mom or teaching beginning ukulele and keyboard.
Maiyah is known for instantly facilitating massive shifts in the most enjoyable, gently and effective ways possible.
LISTEN TO REPLAY
---
February 24th

, 2014
Inner Reconciliation: Your path to greater awareness and confidence.
Deep and permanent self-acceptance
Unshakeable confidence in yourself and in the benevolence of life
Awe and wonder at the perfection your being
Direct insight into how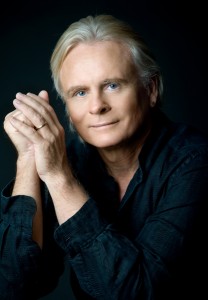 GP Walsh is a man of extraordinary talent. A Speaker, Author, Spiritual Teacher, Energy Healer, Workshop Leader, Master Coach. Master Meditation Teacher and a recognized EFT Expert, he has been coaching and healing for over 30 years and has touched thousands of people with his irreverent humor, his bold assertions, his contradictions of conventional wisdom and his unyielding compassion.
Nicknamed "The Irreverent Sage" he has been called a prophet, a wise man, a sage, a rebel, a spiritual misfit, a trouble maker and a few things less nice. With a rare honesty, a biting wit, the timing of a comedian, and insights that can make your head spin, GP has the unique ability to take the most arcane, ambiguous and impenetrable life teachings and bring them into language that anyone can understand.

GP is an expert on:
SPIRITUALITY
ENERGY HEALING (EFT)
MEN'S & WOMEN'S ISSUE
MEDITATION
LAW OF ATTRACTION
AND MUCH MORE
He is the host of the "Law of Attraction 2.0" radio show with over 25,000 listener as well as Founder of "The Balls Project – Self Help for Men".
A speaker, teacher and workshop leader for over 30 years. He is a recognized expert in leadership and innovation, creativity as well as personal development, finding and living your life purpose. He is also skilled in several healing arts and is a master at relieving stress and conflict, in the workplace and in one's personal life. His message goes way beyond just self-help encompassing the deepest questions that people are (or should be) asking.
A natural teacher, his background is as diverse as his interests having been a composer and pianist and performer. He has been a voice over talent for radio, TV and even video games. He has also been a business consultant to fortune 500 companies and even started several companies (one of which is now being run by his 2 sons).
Whether the format is light and fun or deep and serious, GP will bring a perspective to your show that is truly unique, engaging and entertaining.
LISTEN TO REPLAY
---
Clayton Nolte on The Wonders Of
Water And How You Can Benefit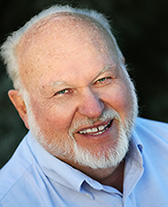 Clayton M. Nolte, founder of Natural Action Technologies, Inc., is a researcher and the inspired inventor of life transforming water structuring technologies. Clayton has spent the last forty years exploring physics, math and the properties of water, and the effects it has on life.
During Clayton's research, he noticed that natures own structured water had a unique recurring phenomenon of appearing where no water should. With an innate desire to emulate this for more in-depth studies in remote locations and labs, Clayton delved into the inner world of water, and has brought forward a dynamic line of water structuring units.
Clayton's company is currently manufacturing 14 different structured water units, with plans for new and innovative technologies coming in the very near future.
Structured water is water that is organized into small clusters of five to twenty molecules. Drinking this water is the most fundamental way to help the body function and remain disease free.
The benefits of structuring water include neutralization of all toxins in the water through structuring, increased hydration, increased absorption of nutrients in our food, healthier bodies, skin, hair, and nails. Additionally the water has lower surface tension, dissolves hard minerals in the water, and de-calcifies the pineal gland, which can assist in expanding consciousness.
Download Free Bonus:
AVAILABLE NOW
LISTEN VIA REPLAY
---
February 17th

, 2014
Clearing the Blocks that Limit, for a Brighter, Happier Future
Discover a new and simple technique to help release trapped emotion and past traumas.
Learn how to surgically remove negative habits from your life with laser point precision
Discover The divine order of manifestation – using your chakras as a source of manifestation energy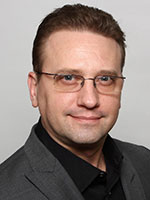 Growing up in small town Canada, the son of a Psychologist and Social Worker, Jeff has always displayed a passion for helping others.
He was one of the youngest people in North America to be certified as a practitioner of Neuro-Linguistic Programming at the age of 15.
He studied psychology and at the University of Windsor for 4 years before becoming is a clinical hypnotherapist and licensed Master Practitioner of Neuro-Linguistic Programming, and a World Renowned expert in brainwave entrainment and brainwave stimulation.
Jeff published author, writing his first book in 1999 with his most recent contribution "The Secret Skill" appearing in "Adventures in Manifesting" Success and Spirituality.
Jeff is the creator top selling products such as the Perfect Sleep System, The Achievement Blueprint, Goal Factory and Brain Fitness for Busy People.
Having created nearly 100 acclaimed meditation and brainwave programs, it's no surprise that Jeffrey is considered by today's top thought leaders as the leading creator and innovator of brainwave stimulation technology.
Jeff has created several unique and proprietary technologies that continue to revolutionize the field of brainwave entrainment and personal development.
 Get the 10 Minute Turn Around Bonus Gift
LISTEN TO REPLAY
---
January 27th, 2015
Can Light from the Sun and Stars Heal Us? Remote Scalar Energy Healing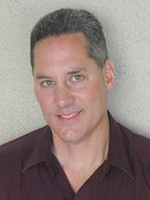 Tom Paladino's research and work with the scalar energy, began during his undergraduate years. He was inspired by various scientists, i.e., Hieronymus, Moray, Priore' and especially Nikola Tesla, as to the existence of an energy that is not of the electromagnetic spectrum. With this inspiration, he pursued a course of independent study in order to better understand and subsequently harness scalar energy.
Scalar energy is also known as prana, chi, radiant energy, zero point energy, qi, orgone, eloptic. After years of experimentation and modification, Tom Paladino has developed a technique using scalar energy that will transmute pathogens quickly and painlessly. This technique facilitates the use of photographs of people who desire to have pathogens transmuted in their bodies.
Tom Paladino developed a treatment process whereby he is able to administer the scalar energy reverse-phase angle harmonic of a pathogen, thereby causing that agent of infection to disassemble or fall apart. Scalar energy operates at the quantum level and is capable of disassembling all types of pathogens thus eliminating the causative agent of disease. Once the causative agent of a pathogen disease has been eliminated the symptoms associated with that infection decrease or disappear altogether.
Recent discoveries as of March, 2012, led Tom Paladino to the conclusion that viruses can likewise be transmuted by this process of broadcasting scalar energy. Emboldened by these discoveries, he desires to present the world with the cure for ALL bacterial, fungal, protozoan and viral infections. It is his belief and statement that the scalar energy is capable of transmuting ALL pathogens thus
presenting the world with the CURE for thousands of pathogenic diseases.
LISTEN TO REPLAY