You Are All That Is
(All That Is, Is You)
Masterful spiritual teacher and healer Cynthia Lane will take you on an extraordinary journey to the beginning of the universe, the divine FirstLight of creation.
Know yourself as that endlessly powerful and creative Light; be that Light!

As Light, experience all of creation emerging from You.

Allow divine Light to dissolve all sense and memory of complexity, confusion or limitation.

Create your life anew from the vast primordial power and unlimited potential of the FirstLight of Creation.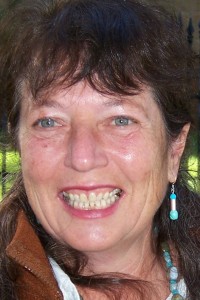 Cynthia Lane has been a spiritual teacher/mentor and healer for most of her adult life. She has been deeply blessed by the great teachings of both the Vedic and North American indigenous traditions. Cynthia taught Vedic meditation around the world for 28 years and participated in the sacred ceremonies of the Lakota, including Sundance, for 15 years. She also studied and shared a number of energetic healing modalities, especially craniosacral therapy. Most recently, the divine Light called Mary Magdalene wove an exquisite new source of healing, transformation and wisdom into her life.
These and other beautiful gifts merged inside her and gave rise to her own system of teachings and meditations called FirstLight Transformations, which she now shares through personal sessions, workshops, teleconferences and a mentoring program. Cynthia is a powerful facilitator for both becoming one with the Infinite and the discovery and full embodiment of the soul's divine Light. Cynthia's offerings allow each of us to live our infinite truth, while embracing and realizing our precious and powerful gifts and our unique path on earth–or the exquisite ways that the Infinite expresses and shares Itself through and as each of us.
LISTEN TO REPLAY
---
Learn How To Channel Beings of The Highest Light To Fulfill Your Divine Purpose
During this call:
Meet your Guides and Support Team of Light

Receive messages more clearly

Learn to connect only to Beings of the Highest Light

Live your purpose and follow your true calling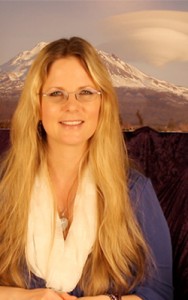 About ~Asara~
Asara helps people from all over the world, to connect with their Galactic Family of Light to receive Wisdom, Guidance and Clarity for their path. These Galactic Beings of Light are future aspects of our Higher Selves, who came back to assist us, now. Her work assists people to step into an Abundant, Fulfilling, Loving, Healthy and Purpose-Driven Life with ease.
Asara has been facilitating Galactic Contact Groups since 2010 in Mt. Shasta, a Galactic Hub for different Galactic Civilizations of Light, as well as online. Asara is a trance-channel for the Pleiadian-Sirian-Arcturian Council of Light, Archangel Michael and Adama of Telos. She is also a Mentor for Lightworkers, Healers, Holistic Health Practitioners, Channellers, Artists and Wellness coaches.

LISTEN TO REPLAY
---
Activate the Power of Your Soul's Abundance!
Imagine a spiritual homecoming to the dynamic nature of your Soul.
Open the magnificent Akashic Record Field to learn soul level manifestation.
In this talk we will cover:
Access your "Inner GPS" – your most trustworthy guidance system.

Experience a spiritual homecoming to the prosperous nature of your soul.

Feel confident and in command of all you choose.

Actualize your soul strengths and soul gifts.

Know that the ultimate power, passion and purpose of your heart and soul are alive and well in your life.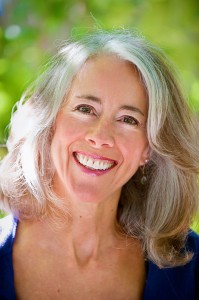 Susann Taylor Shier is a highly acclaimed and gifted international, best-selling author, speaker, intuitive channel, spiritual counselor and founder of Soul Mastery.™  Susann reads the Akashic Records and teaches how to access and live from the magnificence of your soul gifts, strengths and purpose in this world.
Her three books: Soul Mastery – Accessing the Gifts of your Soul, Soul Radiance – Bring Your Soul Riches to Life and Soul Reunion – The Return Home From Separation  serve as the foundation of her unique work. Susann has helped tens of thousands for over twenty years, inspiring the revelation of each person's inherent spiritual wealth to flourish.
As a master of intuitive connection, Susann's soul level coaching opens you to build the bridge from your soulful and heart-centered self to the vibrant, joyful expression of life, allowing your destiny to be seen, supported and fulfilled.
She is known as "The muse for the heart and soul" and provides in-depth intuitive counseling for individuals, couples and children who want profound and dramatic transformation.
Susann has a B.A. in Psychology and is a certified Body Alignment Therapist, Alchemical Hypnotherapist, Reiki Master, and Attunement Practitioner. She was registered with the Colorado Department of Regulatory Agencies (DORA) as a psychotherapist for over 17 years. Susann is also trained in Cellular Release, Craniosacral Therapy and is a licensed Avatar Master.
As a master of intuitive connection who uses the tools that Spirit has revealed to her in her own life, Susann's powerful teachings bridge the soulful and heart-centered self to the vibrant, joyful expression of life – allowing your destiny to be seen and fulfilled.
LISTEN TO REPLAY
---
PERFECT LOVE: Self, Others, Oneness
And the greatest of these, is Love. 1 Corinthians 13:13
In this world, relationships can be challenging, exciting, euphoric & devastating. Finding a balance between love & self has been one of mankind's greatest journeys, for to find True Love defines the very Nature of our Soul.
Without being logical, Love can happen when you least expect it in ways you may not want, taking you on journeys beyond your limits, yet which may give you the greatest possible joy. It can harass you with undeniable longing, make you do things you just wouldn't do. Yet when it finds you, life is never the same, feeling joy in every part of life. This is the essence of the 'Twin-Soul', which so many desire in the world today.
Plato described the Essence of the Twin-Soul over 2500 years ago; "…and when one meets the actual other half of himself, the pair are lost in an amazement of love, friendship and intimacy, they will not be out of the other's sight even for a moment…"
To realize what True Love really is, Rebekah Renee will bring forth an Angel named 'Radiant', and Patrick McCormick will share Master Metatron, to help us See Love the way Heaven does. As they clear our energy fields, they will share Celestial Wisdom, revealing simple powerful ways to bring more perfect relationships into your life, starting with yourself.
They will show you how to;
Creatively visualize your perfect relationships.
Create an Angel Heart Beam to draw your perfect mate.
Use God Sight to perfect those around you, so they may live more in Love.
Heaven sees Love and people as Souls.
Get our self in Balance, to create more Balanced Relationships.
Use Universal Law to Create more perfection.
After his first major Spiritual Experience in 1987 opened him for Divine Transmission, Patrick McCormick began his Quest for Awakening, channeling Several Divine Presences on Maui. In 1994  Kartron,  an Interdimensional From Realms of Essence began assisting Lightworkers to fulfill their Destiny using the Power of Creation & Quantum Science while correcting timelines. In 2013 The Greater Work began using internet broadcasts to Share the Energy & Spread the Word, & The Kartron Experience was borne on his Quantum Road Trips. Since 2015 Patrick now also Transmits Metatron from the Throne of God, Awakening the Ancient Mystery Schools.

Metatron, the Being with Many Names behind the Throne of God, caused Enoch's Ascension in Tempests of Fire when merging with it. One of His Forms is the Geometry of the Omniverse. Transmitting through Patrick McCormick since 2015, He has returned to assist Mankind with its Ascent back to God and the Angels' Return of their Souls, in fulfillment of Prophecy. He now Reawakens the Ancient Mystery Schools for Humanity's Awakening Mastery.
Possessing Spiritual Gifts her whole life, Rebekah Renee became a Master IET Instructor in 2004, helping thousands as a vessel for Angelic Presences to release Charged Cellular Memories. In 2013, Rebekah experienced a  6-month  vibrational  download. This Crucible of Transmorphogenesis allowed her to transmit a large Dominion Solar Angel known as Sole', & from this the Soul Touch Ancestral Lineal Clearing was borne. To Assist Sole' with access this realm, an Angel known as 'Radiant' came to quicken the process through Rebekah.
Group Cellular Memory Healing is a Powerful Healing Session conducted by Rebekah Renee. Working with the Council of 9 Healing Angels, it removes collective karma and residue within our emotional, mental, physical and spiritual memories
Click below for Special Offer
LISTEN TO REPLAY
---
Healing the Energy in Relationships
Tired of Relationship DRAMA? It is TIME to step out of the shadow and into the LIGHT!
Let's just jump right into this…relationships can be soooo hard!!! All of them. Soul mate, parents, children, co-workers and friends. So how does YOUR energy effect your relationships?
Woah… will you be surprised! Let's get on this call and dive in to explore what your conscious mind won't tell you!
Are you ready to reveal some deep levels?
Are you tired of being constantly disappointed because the communication is
sooooo
difficult?  Trust me when I say I know!!  That is exactly why I am here doing this. I have been through the relationships with psychopaths, with bi-polar, with victims, martyrs and I will admit it… I have also been the control freak, the over talker, the mental replay artist driving myself insane. Imagine putting the two most powerful healing modalities together!
The HEAL Technique and Human Design bundled to make sense of it ALL!
I built the HEAL Technique to neutralize the energy in patterns and memories. To change energy sucking patterns and free up energy. As powerful as it is I needed to know more…much more. That is when I had a lovely client come to me and say, have you ever heard of Human Design? Well that was that! I went down the rabbit hole and guess what I found? VALIDATION, yes, validation for who I am and why I am on this planet as a healer. You see, Human Design was my hall pass to be me! It confirmed my gifts, my personality, my strength's and also showed me where to stop wasting my time!!! Did you know only 8% of the population can JUST DO IT? No wonder so many of us have a failure complex!
Did you know some people actually need to have an invitation just to get a job done? Did you know using your brain instead of your heart spells TROUBLE, frustration, and flat out bitterness? Are you feeling me? This is the hall pass you have been waiting for. Your ticket to your truth of who you are and what you came here to be alone and in relation to others. Oh but wait…combining the HEAL Technique with Human Design… now this is healing on steroids. You do NOT want to miss this!
What a gift to give yourself and your loved one for this Valentine's day, honestly, no gift is better than joy and freedom to be the best you can be!
During the call we will cover an array of topics to help you gain a better understanding of why your relationship is not where you want it to be… YET!
What is your energy type and how is it used in your personal design
How you are energetically connected to this person
How the energy between the two of you be disrupted
The main reason its not working out
How to change your energy and HEAL the relationship
How to recover after a major fight
How to heal from a past relationship
Why patterns repeat

What tools you can use to prevent further issues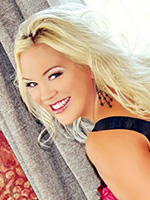 Carolanne is a dedicated intuitive spiritual scientist. As an energy healing mentor and teacher, she is focused on healing and manifestation through the energy of the heart. Her mission is to bring energy healing to the main stream because she knows that this is the time that everyone is capable of igniting self-empowerment! She shares with you a map for full spectrum vibrational energy healing.
Here is how it all started…
Divine Time: Carolanne was diagnosed with over twenty auto-immune diseases. From the Mayo Clinic in Arizona to the University of Florida's Shan's Hospital, over 12 surgeries, over 70 medications and supplements, while trying to raise two toddlers, she had enough! Knowing intuitively that there was a way to eliminate illness, she decided to dip into some alternative medicine. After many failed attempts, she almost gave up when serendipitously; she met an amazing woman at her children's gymnastics class who was holding a healing book. Carolanne asked about it and they decided to meet for a healing. To their surprise and delight, they lived a block away from each other! They sat together and witnessed a healing from the energy of the heart. Three days later, Carolanne's entire life changed. With her strong will to heal, an awakening began to unfold. Depression and anxiety instantly lifted as she saw the light at the end of the tunnel.  Within a couple of months, she was off most of her medications, half the supplements and a powerful complete healing occurred as the symptoms vanished with test results that held the proof in the pudding! Her amazing healing was so profound that she began a journey in helping others to reap the benefits of energy healing through H.E.A.L. – Healing Energy And Learning.
Her passion is to clearly teach energy healing from the vibration of love and truth, to witness real transformations in people physically, emotionally, mentally and spiritually. As a global speaker and teacher she has taught thousands to use the HEAL Technique including doctors in eastern, western and alternative medicine.  She has also taught people from all over the world how to match vibrations and open their intuitive gifts that is unique to each individual's perfect design.  She has a special talent of finding shortcuts to making energy healing easy to learn. Working side by side with small companies to large million dollar cooperation's, she has assisted in shifting the energy to new level s of awareness creating remarkable individual and collective achievements. There are many tools in her tool belt and they continue to shift and grow as consciousness awakens!  Carolanne loves teaching from the HEART and developed the H.E.A.L. Technique to help you find the truth and balance inside of you that you have been waiting to know!
A simple shift in your energetic vibration can radically transform your whole life.
GET OFFER NOW
LISTEN TO REPLAY
---
The 4 Steps to Lasting Soulmate Love!
Do you want to find your soulmate?
(Hint: Not just ANY soulmate but your Divine Right Mate!)
Do you feel that relationship is not just about emotional intimacy and sexuality but also needs to be a spiritual path – a true sacred partnership of two awakening souls?
Are you tired of Mr. (or Ms.) Not-Quite-Right or downright Wrong, being hurt, alone, and feeling unmet?
If so, this is a must-attend event because Prosperous Goddess Sage, who has been called the Queen of Manifestation, is going to reveal to us:
The 4 Essential Secrets to (Finally!) Finding Your Soulmate
The importance of self-love, and how to love yourself – and your life – more fully (with or without your soulmate)
How to raise your LOVE VIBRATION!
What it really takes to hit the love jackpot! (Hint: it's not just "luck" or "destiny"!)
This is for you whether you are single and searching, single and not quite ready to search yet (focusing on YOU and healing!), in an uncertain relationship, or just would love to FEEL LOVE – and loved – at a much deeper & higher level, as an ELATION-SHIP! Bring your questions about love, soulmates, manifestation, spirituality … And get ready for higher love!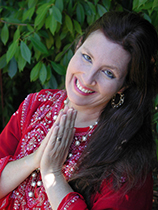 Rev. Sage Taylor Kingsley-Goddard, a.k.a. THE PROSPEROUS GODDESS (TM), is a highly gifted intuitive Archangel Michael & Divine Mother channel, Abundance & Soulwork Acceleration Coach, energy and soul healer and catalyst for personal and planetary transformation.
Able to read auras since her Third Eye was blasted open in 3 Near-Death Experiences in the Mexican desert in 1994, Sage uniquely integrates 100% accurate intuitive aura & chakra readings with Intuitive Angelic Miracle (I AM) shamanic healing & Spirit-guided life and business coaching to manifest more Love, more Joy & more Abundance. Sage is also a Reiki Master and Teacher, angelic Money Reiki Grand Master, hypnotherapist and a #1 international best-selling author.
Sage magnetized her Twin Flame soulmate, now husband of 18 years, a multiple six-figure income, her Dream Home, hot tub, world vacations, new cars… – You name it, she can manifest it, and she can help YOU manifest it too! – using the Science + Spirit manifestation techniques she teaches.
Sage's programs have been called "The Best of Mind-Body Healing" and have won massive global acclaim, with her Angelic Abundance Activator being named the #1 Best Law of Attraction on Earth.
Sage passionately empowers thousands of awakening souls worldwide to manifest higher LOVE & more MONEY, joyfully fulfill your life purpose, connect with your angels, prosper, thrive and shine!
VOTED #1 LAW OF ATTRACTION PROGRAM WORLDWIDE!
LISTEN TO REPLAY
*DISCLAIMER:
You Awakening has a 30 day guarantee refund policy for digital product. To honor the time and expertise of our guest speakers, we do not offer a refund after a personal session has already been received, or the first class of a series has been offered.