Changing of the Tide
Creating in a New Collective Energy
We are walking through a time of great change on our planet. Since the August solar eclipse, our collective reality has faced a massive eruption of karmic timelines and dense experiences. As we have walked through these experiences, our consciousness has shifted. We are now operating more in our collective energy fields than ever before. This is coupled with a new harmonic resonance that humans are all vibrating similarly within. This new harmonic speed is the first sign that we are creating a new collective reality.
Although we have worked within them before, collective energies are not familiar to our current operating structure and we still hold many imprints and beliefs that cause us to stifle our creative efforts. The question becomes how do we operate in a collective reality and still have a singular experience? Are we meant to leave our own sense of fulfillment, opinions and uniqueness behind? And how do we hold the faith that what we see happening on our planet is taking us in the right direction, towards a new Heaven on Earth?
Join Micheila Sheldan to become activated and uplifted in this time of great planetary change. Micheila has been downloading a lot of detailed information about how to operate in this new collective energy.
You will learn:
The difference between dimensional realities on earth and how we find ourselves gravitating between them in a new time/space reality

How the physical body, our extra sensory tools and empathic abilities are changing and responding to the new harmonic resonance of humans

Why many are feeling overwhelmed with a variety of decisions they must choose between and how to navigate these intense energies

How we are Sourcing our abundance differently in all areas of our lives and why this is happening

How to tune into collective energy and allow it to support you and your creative efforts

How to quickly clear old 3D timelines and karmic energies that are still holding on from the linear past and turn them into helpful information

How to use the 3 energetic containers we hold for creation and how the chakras are integrating to support their reconnection
Micheila Sheldan is an Intuitive Channel who has the ability to connect with a variety of Guides, Interdimensional Beings and Collectives, including Mary Magdalene, Archangels, Jeremiah, the Ancients, the 9th Dimensional Lemurian and Pleiadian Collectives, Arcturians, the Council of Light and many others. Micheila channels detailed information about our history, structure, ascension and transition to a fifth dimensional consciousness. Her awakening came during a struggle with debilitating chronic pain. Through her connection to Source and her Guides, Micheila completely healed herself, leaving her mainstream life behind to fully pursue her soul's purpose as a channel. Her mission is to inspire others to fearlessly live their soul's higher purpose and to support Lightworkers through a very transitional time in our planet's history. Micheila also believes she incarnated here in this time as a conduit for Lightworkers to identify and activate their collective assignment or signature imprint. She is able to transmit light coded frequencies and vibrational healings as a vessel for crystalline light through channeled messages and activations. She is also currently channeling a book that explains the history behind human creation, how we were designed to live at our soul's highest expression and how we will heal and rebirth many aspects of our collective reality. Micheila is the Executive Director of the Flower of Life Center for Human Evolution, a volunteer organization focused on raising the consciousness of the planet. In this position, Micheila works with volunteers on a variety of projects ranging from conscious action initiatives and youth programs to the organization's international expo and magazine. She is also the mother of two very gifted teenage daughters.
LISTEN TO REPLAY
---
Let Go of What is Holding You Back
As a conscious channel of Light for over fifteen years, Dr. Jean Logan receives symbols and codes that are amazing powerhouses that can transform health, life and well-being.  As these are used on the body it increases the light quotient, energizes the mitochondria and stem cells. It also lengthens the telomeres. The language that is brought in is a language that organizes the atmospheric particles to facilitate an expansion of the prismatic fields and the expansion of the way we use Light. She is the author of Unlocking the Power of Glyphs, Sacred Symbols of Light, and Symbols of the Dawn. Her books are now in over 90 countries with all profits going to a provide services to indigenous children.
Experience Emotional and Physical Healing

Use in the Privacy of Your Home at  Your Pace

Resolve Depression, Anger and Sadness

Heal and Detox your body while you sleep

Help Others in Their Healing

Save thousands on vet, counseling and doctor bills!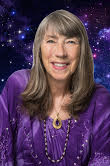 Dr. Jean Logan is an ordained minister, has a doctorate in Nutritional Healing and has an extensive knowledge of many types of energy healing. Jean is the author of Unlocking the Power of Glyphs, Sacred Symbols of Light, Symbols of the Dawn and recently released Sacred Symbols Healing Cards.
All profits from the sale of the books and cards are used to assist homeless children through the non profit, Holy Ground Farm which is presently helping support two orphanages in Nepal and funding teachers in remote villages.
CLICK HERE TO DOWNLOAD FEAR GLYPH

LISTEN TO REPLAY
---
Into Space of Love and Unity
Stepping into your state of being
as an ambassador of love and unity.
Together in this session, we will be attuned and anchoring the frequencies of love and unity from divine Venus consciousness, as well as connecting with the ambassadors of light from Lyran felines.
Points that will be discussed:
Returning into state of self-love

Reconciliations and unity of all within us.

Divine femininity merging with masculinity.

Alignment of the head and heart
Benefits:
Attuning to frequencies of the divine consciousness of Venus

Connecting with the ambassadors of light – the Lyran feline beings.

Receiving light language activations.

Feeling the energy of electromagnetic heart space.

Anchoring love and unity into your being and mother earth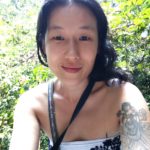 Nalinee is an intuitive, a healer, medium and scribe of light language and soul resonance frequencies.
With her gifts, she has the abilities to connect with others through the soul levels: from over-soul or higher self, soul/ Akashic records, and teams of light. She anchors such vibrations in forms of channeling through speaking and chanting.
Her services include energy work and Light Language transmission, releasing densities, balancing and anchoring higher frequencies into etheric and physical bodies. Plus, bridging the connections with soul records and star families.

LISTEN TO REPLAY
---
Higher-Ground Healing:
Shapeshift into Greater Self-Mastery
Join award-winning author and healer Dana Micucci on a transformative journey from healing to wholeness, seeker to shaman, and receive timeless wisdom teachings, tools, and transmissions to shapeshift to the next level of your multidimensional mastery.
Learn how to move beyond healing to:
Accelerate your self-mastery and ascension process
Gain more access to your authentic gifts and powers
Deepen your self-trust
Raise your light quotient to be of greater service
Become a healing force through your very presence
Dana Micucci is an award winning author, healer, and catalyst for self-mastery. Dana's latest book, the novel The Third Muse, is a metaphysical, time-travel mystery set in the international art world that celebrates the divine feminine wisdom of the Magdalene Order and the healing power of love. Her spiritual travel memoir Sojourns of the Soul: One Woman's Journey around the World and into Her Truth—a gold winner in the 2013 Nautilus Book Awards—was inspired by her travels to many of the world's most sacred sites. Both books offer a heart-centered message for our time.
Dana has also enjoyed a decades-long career as a widely published journalist writing about culture, travel, and spirituality for well-known publications. Based in Taos, NM, after many years in New York City, she has a private healing and mentoring practice and conducts transformational events worldwide.
A dynamic teacher and practitioner of ancient mystery-school wisdom, Dana will guide us on a powerful shamanic healing journey to reconnect with your original divine blueprint and open the way to greater embodiment of your true power as a way-shower of the higher-dimensional New Earth.
LISTEN TO REPLAY
---
Get Your Answers Straight from the Source
Join us tonight as Roger Young, CEO of Pure Light Technologies and his partner Rob Black, who directs sales give us the background, some science and perhaps an insider's view of what's to come with the amazing new technology. Lighting as Nature Intended, with all the protective properties for health and well being.  Questions?  They've got answers.
Introducing a Revolutionary Product; Lighting as Nature Intended
A NASA technology used to Clean and Purify the air on the International Space Station has now been patented to coat light bulbs with Titanium Dioxide.  The result is you can:
MAKE YOUR HOME OR BUSINESS;
HEALTHIER
HAPPIER
FRESHER
CLEANER
SAFER
BRIGHTER
DEODORIZED
HYPOALLERGENIC
GREAT FOR PLANTS AND ANIMALS
DOCTOR RECOMMENDED
EASILY AFFORDABLE
15 MORE INNOVATIVE PRODUCTS TO BE RELEASED IN NEXT 24 MONTHS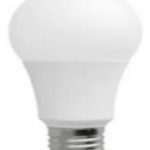 Right now for US and Canada Residents only; 220v Products coming soon.

Now through February 14, we can make a very special offer if you wish to sign on as a Gold Club Member.  No need for further purchase, no auto shipping, and not your traditional network marketing.  Instead the company shares profits through a referral program, choosing to build the business through happy customers sharing.  Or just order retail to check it out.

LISTEN TO REPLAY
---
EMF – ElectroMagnetic Fields.
What they do and how you can protect yourself and your family.
As vibrational beings, we are constantly affected by subtle energetic fields in our environment. This exchange of subtle fields not only controls our emotional and mental behavior, most importantly it determines our physical well-being.
To provide a supportive living space, we need to make sure our home is clear from earth grid patterns and electromagnetic fields that cause stress and energetic chaos and often lead to chronic health issues. At our last talk we covered earth related patterns and geopathic stress, this time we will focus on man made technology, so-called EMFs (electromagnetic fields) from cellphones, computers and wireless electronics.
Join us in the discussion and learn about:
Different types of EMFs and how they can be addressed.

Research and typically correlated health concerns.

Children and electronics.

Smart meters and microwaves in your home.

The effect of EMFs on water and food.

The new 5G network which will be introduced this year.

Strategies to minimize the effect of EMFs and what one can do to further protect themself.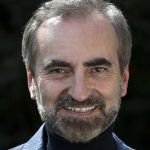 Werner Brandmaier is a researcher of subtle earth energy fields and a gifted diviner.  Born in Austria, Werner comes from a family of herbalists and dowsers. He holds an engineering degree and more than a decade of experience in the high tech medical field.
After helping his spouse recover from cancer, Werner began to expand his practice of traditional Feng Shui towards principles of true health. In 2000 he founded the Institute of Feng Shui & Geopathology in Portland, Maine, with the intent to raise awareness about Geopathic Stress in the US.. Werner offers personal consultations and teaches workshops in Europe and the United States.

LISTEN TO REPLAY
*DISCLAIMER:
You Awakening has a 30 day guarantee refund policy for digital product. To honor the time and expertise of our guest speakers, we do not offer a refund after a personal session has already been received, or the first class of a series has been offered.