December 3rd

, 2013
Time: 5pm Pacific / 6pm Mountain / 7pm Central / 8pm Eastern /1am GMT
Open Your Channel To Spirit and Abundance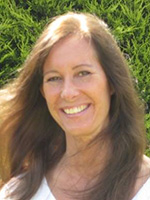 Michelle Carter had experienced a lifetime of poor health that traditional doctors struggled to cure and sometimes even understand what was wrong. She suffered from chronic colds, tonsillitis, glandular fever, anaemia, chronic fatigue syndrome, adrenal fatigue and that's just what they were able to diagnose.
After a life of many jobs that she never really enjoyed and failing in relationships and marriage, she found herself as a single mother of 2 daughters, having a total physical break-down, and being too ill to work … her life needed a big change! 
Eventually she found energy healing and released everything energy related causing her illness, every situation that had made her unhappy, every person that she had a negative association with. She released heart barriers, cut ties to everyone and just released until she started to feel better.
After experiencing the amazing benefits of energy healing herself she began to share it with others who had the same impressive results. Michelle strongly believes that energy healing can heal anything when you dig into the hidden layers and find out what the true emotion or issue is.
Energy transmissions have transformed her life and made her a powerful healer in her own right. Now she shares her gift with the world so others can experience the amazing benefits of energy healing and live the life they've always wanted.
LISTEN VIA PHONE
LISTEN VIA INTERNET
ASK QUESTIONS
Testimonials:
I have participated in other energy transmission and clearing programs in the past, 
but nothing compares to the experience I had during Michelle Carters Pure Love 
Forever Program. The energy transmissions and clearings were extremely powerful. 
One of the first things that happened was that I found an amazing job with like minded 
people who are committed  to making a difference in the world. It is an exciting 
opportunity and I feel totally blessed to be heading in this new career direction. 
Besides being such a powerful conduit for pure love, Michelle is one of those
 special people who holds such pure intent and integrity in her actions that 
she creates a totally safe and sacred container for our journey. I felt like I
 had the arms of an angel surrounding me during my healing process, and I 
am eternally grateful to Michelle for this program. If you can choose only 
one thing to do for yourself to improve or move forward in your life, this 
would be it. Michelle addresses the deepest core issues and releases them, 
opening the door to new possibilities. Thank you Michelle for your incredible 
high vibration transformational healing. 
KC, Santa Rosa, CA
---
Michelle Carter is the Lightworkers' Lightworker. She truly comes from the 
purest place of Divine Light and Pure Love in her transmissions and coaching, 
opening the way for your own clearest communication  with your  Soul. She
 helps you polish and shine your vibrational energies as you uncover the gem 
of your own best self!
I am so honored to be among the first to experience Michelle and her joyful 
gifts. You owe it to yourself to invest your time with  this joyful and blessed being!
With Gratitude & Boundless Joy,
Joanne Herrmann, USA
---
THANK YOU MICHELLE…I have no words to express my gratitude for this 
wonderful gift of a month of healing energy with you.  I can feel it, and it is 
WONDERFUL.  Deep love and appreciation to you, Dear One.
Pamela C