Transformational Healing and Ascension Activations for YOU and YOUR Animal Companions
  During this call, you'll  experience:
Receive Source Consciousness wisdom, insights, guidance and updates about navigating the Shift of Consciousness and the Ascension Process

Get Transformational Healing and Sacred Energy Activations for you and your animal companions

Align yourself with pure Source Consciousness in the areas of your life and Ascension which matter most for Lightworkers, Starseeds, Wayshowers, Change Agents and Spiritually Minded Animal Lovers
.

Lori Spagna radically transformed her life after a series of near death experiences while living in Maui. She is a best selling author of the Best Selling book, 'How Psychic Are You? 7 Simple Steps to Unlocking Your Psychic Potential', 'Animals in the Afterlife' and 'Learn Animal Communication', as well as the upcoming book, '2 Years in Maui'.
Lori has over 20 years of experience serving humans and animals around the world and is an internationally recognized speaker, author and teacher who provides seminars and workshops for spiritually minded animal lovers about how we can improve our lives by learning from animals.
As a Visionary, Lightworker, Intuitive and Healer, Lori also leads powerful manifestation and healing circles where she assists people and their pets to tap into their true power via The Universal Source which exists within and connects us all. Lori also provides Sacred Energy Activations and DNA Upgrades for people and animals.
As a Spiritual Teacher, Visionary, Lightworker, Starseed, Intuitive and Healer, Lori teaches about Ascension and acts as a guide to awakening Spiritually Minded Animal Lovers, Lightworkers, Starseeds and Wayshowers.
Lori teaches classes on Animal Communication & Telepathy, Intuitive Development, Connecting with Your High Self, Animals in the Afterlife, Locating Lost Animals, Animals & The Akashic Records, and Spiritual Dog Training for Masters.
Lori also leads powerful manifestation and healing circles where she assists people and their pets to improve their lives by tapping into their true power via The Universal Source which exists within and connects us all. Lori also provides Sacred Energy Activations, Healing Transmissions and DNA Upgrades for people and animals.
LISTEN TO REPLAY
---
"
Unleashing the universe's 'Nine powers of creation' that is Sourxe IV energy
Whether that be love, money, a new job, true friends, self-improvement, personality traits, spiritual abilities and experiences…
That's right; Sourxe IV is not just for the physical things in life. While it will bring you the money and physical comforts, it is also a key to spiritual advancement, new experiences and your enlightenment cycle…
How to Manifest Your Desires with Speed & Precision Using Sourxe IV
Learn how to step into your purpose and dreams and go for what you really want by accessing the universes most powerful '9 symbols of creation' which are the very fabric of creation itself for manifesting your greatest desires.

Why adding Light Paths to your intentions can help you go from struggle to flow with the highest outcomes/results and why Sourxe IV energy can do this for you?
"Peter Schenk's professional life has been in the world of technology; after learning the basics of his trade while earning a BS in Computer Engineering at Boston's Wentworth Institute of Technology, he began his 20 year career at one of the world's largest banks.  He is a "process-oriented" thinker spending his days drawing up and implementing new information, technological methodologies, best practices, cost estimates and optimization plans.  Peter is skilled in information system design as well as remote computing.
In 2004, to his great surprise, Peter began to hear what has become known as a "New Song". After being devoted to intellectual teachings and pursuits, he was startled to hear the gentle voice of his spiritual self-calling.  Following the rhythm of the New Song, originating within him, Peter began to awaken to a world that was foreign to him.  He acquired new sensitivities and abilities that were unsettling at times but he also had a feeling of real excitement like he was setting forth on a wondrous journey that would continue even beyond the end of his days here.
Since that time Peter has been hard at work pushing the envelope of what is possible with his Bio Energetic products like Aquaware 4.0as well as educational workshops and energetic one-on-one sessions. The future may be uncertain but it is certainly exciting as he continues to pioneer cutting edge technology to free people from fear, learn to channel intent and attain most wanted realities.
"I believe: I am a spirit of energy having a human experience. Spirituality is simple, precise and yet incredibly powerful."
"True Power comes from within. Everything you need always has been,
Is now, and will forever be inside of you."
Modern day mystic Peter Schenk
BONUS: The New Navitus High Energy Software Download
Download here: http://www.moderndaymystic.com/downloads/navitus/
GET SPECIAL OFFER NOW
LISTEN TO REPLAY
---
How to Overcome Fatigue and Get Things Done That Your Heart Wants to Do
Are you sometimes frustrated because your mind and heart want to do things but you are too tired to get them done?
If fatigue is an issue for you or a family member, you are not alone. Stacey Mayo, Sentelligent Medical Intuitive,
will be joining us to discuss:
Many factors that contribute to fatigue that you may not be aware of and what to do about them

Important factors such as epigenetics, genetics, environmental causes, heavy metals and other toxins

Causes of Hashimoto's disease, Underactive Thyroid issues and Adrenal Fatigue and what you can do

To prevent and heal these health issues naturally and on all levels.

Three ways to regain your vitality.
Stacey will do mini-readings for our guests and send energy to all who desire.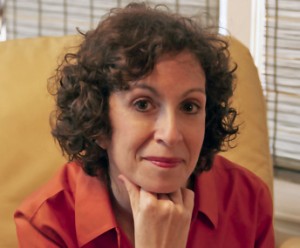 Stacey Mayo is the creator of The Sentelligent Solution™. She founded the Center for Balanced Living in 1995. Since that time, she has supported thousands of people in living out their dreams. She is a Master Healer, a Certified Career Intuitive, a Sentelligent Medical Intuitive and an Energy Practitioner. She also teaches and certifies people to become Medical Intuitives and is the Medical Intuitive Columnist for The Sedona Journal..
Stacey has appeared on the CBS evening news segment, Confident Women and is a popular speaker. She has appeared in Forbes, Newsday, the Wall St. Journal, Atlanta Sports & Fitness, Atlanta Woman and Woman's Day. She has been featured a number of times in the Atlanta Journal-Constitution, including the piece, 'Midlife, which engages people in considering how they can stop deferring their dreams. She is author of the award-winning book, "I Can't Believe I Get Paid to Do This!"
GET OFFER NOW
SPECIAL BONUS OFFER EXPIRES MIDNIGHT SUNDAY
(10-11-2015)
LISTEN TO REPLAY
---
Create a Life You Love Through Bonding With Your Pet
Gregory and Gail Hoag, masters of Sacred Geometry tools are excited to introduce the Pet.Connect!  Learn how their technology creates an unbreakable 2 way bond with your pet, supporting a more healthful and meaningful relationship for you and your pet, using a proven technology that enhances connection for more mindful awareness. These tools often impact the ability for people to have better health and prosperity, as they make choices in their lives that are more aligned with their inner purpose. It is a natural next step for us to now tap into the wisdom of the animal world.
Transform your life through deeper connection and awareness with your pet
Evolve your relationships as you align on higher levels
Reduce stress in your life, as well as your pet's
Achieving clarity to support you in better choices that impact your life
Improve behavioral issues through mindful interaction
Expect Enlightening Information, an Empowering Experience and Fun!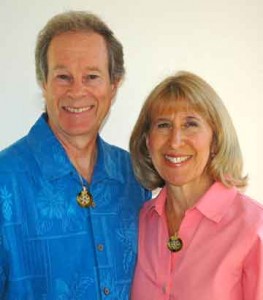 Gregory Hoag, scientist, best selling author and artist, has researched Sacred Geometry and consciousness for over 40 years. Following a major spiritual awakening (Kundalini) in 1982, he started creating energetic tools that provide transformative experiences to foster spiritual evolution and the expansion of Source. His land in the Colorado Rockies has numerous energy vortexes and strategically placed geometric forms for the purpose of activating the planetary grids and energizing some of the tools produced by Metaforms. He is recognized as one of the leading experts on Sacred Geometric technologies for improving health, raising consciousness, reducing stress, manifesting intent and clearing emotional and electromagnetic interference.
Gail Hoag is a health consultant, educator, artist, intuitive, and spiritual advisor. Her study of light, color and energy in motion in her paintings, launched a deep understanding for creating transformative fields to expand consciousness. In1985, Gail and Gregory married and founded Metaforms Sacred Geometry Tools. They live in Lyons, CO with their 2 daughters.
GET OFFER NOW
LISTEN TO REPLAY
---
Welcoming The Cosmic Wave of Ascension on September 27/28th, 2015
Come join Cynthia Charis as she guides us in embracing the most powerful wave of energy ever to hit the planet. This is a cosmic moment unlike anything that has ever occurred for humanity. This life-transforming influx of light from our Galactic Core has been predicted to potentially raise the collective consciousness of humanity to a point where one third of the planet can rapidly ascend into the 5th dimension. On this historic day, Cynthia will assist us in receiving this extraordinary wave of light into our hearts and souls to help us manifest the most glorious vision of our Divine Self that we have ever had the opportunity to experience.
In this special show she will:
Talk about this wave of ascension, and help us align with its potential to activate the highest most, divine expression of our lives.

Guide us in integrating the light of this Cosmic Super-Wave of Ascension so we can open to the possibility of embodying the full Power of our Divinity and light up the world!

Transmit a message from the Great Beings of our Planet, the Avatars, to help us welcome and embrace this most historic possibility of transcendence that we have ever had the opportunity to experience on our planet.

Lift the dreams that we hold in our hearts into the highest realms of light, so that together, we can become Heaven on Earth.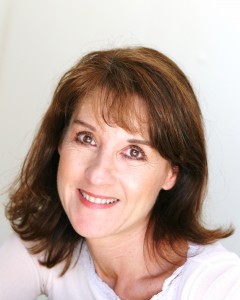 Cynthia Charis, M.S., is a transformational healer who brings the power of the quantum realms of infinite possibility and the Grace of the Divine directly into the heart and souls of those she works with through her transmissions of the Great Beings of Light, the Avatars.
She has been in deep and profound communication with these Ascended Beings of Light in the inner planes for many years. Her greatest passion has been to transmit their collective light, power and love into those who wish to awaken their higher bodies of consciousness and serve as emissaries of truth and love in the world.
Her unique ability to activate the electromagnetic pathways, or circuitry in the biology of her clients with the Light of the Divine has assisted thousands to transform their lives in remarkable and astounding ways. For the past 20 years, she has been in private practice, working with individuals, and giving talks and workshops to transmit the Light of the Divine directly into the heart, soul, and biology of her clients, gracing them with an experience of the transcendent, and a knowing that they can become Sovereign and embody the power of the Divine.

CLASSES BEGIN OCTOBER 11TH
LISTEN TO REPLAY
---
Fall Equinox Message
This is an historical moment on Planet Earth. As usual, there are myriad predictions as to what we are going to physically experience and what these auspicious events will mean in all of our lives. As has happened over and over again throughout the various events involving Earth's Ascension process, people are predicting the full gamut of possibilities.
So that we will not miss this amazing opportunity by letting our distorted perceptions fool us again, the Beings of Light in the Realms of Illumined Truth want to reiterate how we will experience the colossal shift of energy, vibration, and consciousness we will receive through the upcoming Equinox, Full Moon Lunar Eclipse, and influx of Gamma Rays from Wave X. They want us to remember that first and foremost, we are multidimensional Beings functioning in various dimensions simultaneously. The physical plane of Earth which we believe is so real is actually the least real of all of the dimensions we abide in and it is the very last dimension to reflect the changes we are cocreating with our Father-Mother God in the Realms of Cause.
The reason we do not experience these monumental events instantaneously in the physical plane is because they are first created in the Realms of Cause where everything begins. Then, they are magnetized into the World of Effects, which is the physical plane, through the thoughts, words, feelings, beliefs, and actions of the Sons and Daughters of God abiding in the physical plane. The important thing to realize is that once something has been God Victoriously accomplished in the Realms of Cause NOTHING can prevent it from eventually manifesting in the World of Effects. The only variable is how long that process will take which is strictly up to you and me and the rest of Awakening Humanity, and how effectively we empower those patterns of perfection with our creative faculties of thought and feeling and our gift of free will.
Patricia is cofounder and president of the nonprofit, educational organization New Age Study of Humanity's Purpose, which sponsors the Annual World Congress On Illumination.
Patricia was a marriage and family counselor for 20 years. She now spends her time freely sharing the information she is receiving from the Beings of Light in the Realms of Illumined Truth. This is accomplished through her weekly on-line radio program, website, webinars, books, CDs, DVDs, e-mail articles, and the free seminars she offers throughout the United States.
The Divine Intent of these Celestial Sharings is to give Humanity greater insight, encouragement, clarity, and understanding, as we progress through these wondrous but often challenging times on Earth.
Please visit her website at www.eraofpeace.org to subscribe to her free newsletter and to learn of many no cost offerings and products created to support awakening.
DOWNLOAD MUSICAL RAPTURE BELOW



http://eraofpeace.org/media/musical-rapture.mp3
DOWNLOAD ASCENSION WAVE MEDITATION BELOW
LISTEN TO REPLAY
---
Learn the Healing Secrets of Nature with Kaitlyn Keyt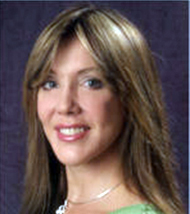 Kaitlyn Keyt, 5 time Visionary Awarded Inventor, Speaker, and the creator of VibesUP, a resource for Vibrational Energy Education and Tools. She is referred to as an intuitive Scientist who feels common sense and our inner voice are the way back to tapping into our inner genius.
She communicates with Nature for answers to the big questions in Life and believes wisdom can be fun and simple. Journey with Kaitlyn as she explains how science and magic have now come full circle to explain each other in ways that we can apply to our everyday lives.
NEW VibesUP Womans Health Breakthrough
LISTEN TO REPLAY