Experience the POTENT POWER of POSSIBILITY.
What are frequencies and how do they affect you?
Learn about mastering frequencies in YOUR life and in YOUR situation.
What can be done to recreate a reality?
How can you move your goals and desires to the next level?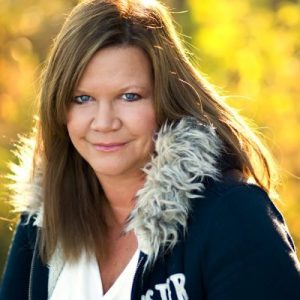 Quantum Energy Healer, Frequency Master, Naturopathic Doctor and Remote Viewer….are all words you can use to describe me….
Internationally known Frequency Master, Conscious Creation Expert and Naturopathic Energy Healer, Dr. Kimberly McGeorge invites you to go BEYOND FREQUENCY. Dr. Kimberly has been heard numerous times on the YouWealth Revolution with Darius, The Shelia Show, The Aware Show with Lisa Garr and on many other radio shows and international telesummits.
Dr. Kimberly combines "science with possibility" and has been experimenting with frequencies in products and with her clients for the last decade and a half. After consulting with an esteemed neurosurgeon, Dr. Kimberly became convinced that the frequencies she had been using could be applied to all areas of her client's lives.
Dr. Kimberly McGeorge, N.D., C.N.H. has over 24 years of clinical experience in both the alternative health and energy healing field. She has worked on thousands of clients in person and remotely around the world. A popular teacher and lecturer, Dr. Kimberly does very limited private consultations every year. She has worked with popular paranormal groups as their consultant regarding varies energies in people and property. A talented remote viewer, Dr. Kimberly is commonly consulted for many different issues in her client's lives. With thousands of testimonials on file, Dr. Kimberly gives the glory for her healing and intuitive abilities to God.
Dr. Kimberly has overcome relationship, health and financial challenges as a single mother of 4 young girls. She sought healing and hope, often exhausting all resources with no results. She then decided to find real world answers for health, relationship and financial concerns of her clients. Often called a "healer's healer", she has a client list of some of the world's most talented healers. She is able to remove blocks and rebalance energy for them and for you in ANY area of your life. Two years ago, Dr. Kimberly introduced healing methods and the use of frequency that are now being replicated by many other healers. Her current program FrequencyMaster ™ teaches you how to master frequencies in your own life and trains other healers to use her own unique and successful methods.
GET SPECIAL OFFER NOW
LISTEN TO REPLAY
---
Developing Intuition and Higher Consciousness through Meditation
Hear the inspiring and empowering story of 

Cristo

's opening to Higher Consciousness and Intuitive Powers

Better Understand Your Own Innate Abilities

Get some of the Secrets to Conscious Use of Intuition

Opportunity for some Personal Questions and Guidance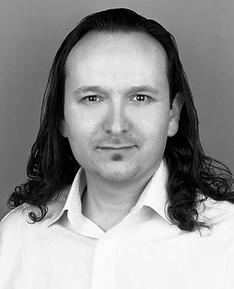 Cristo L. Bowers has conducted studies in consciousness since he experienced an expanded state of awareness brought about by physical exhaustion at the age of 16. In 2007, after approximately 9 years of meditation practice, Cristo experienced another expansion of consciousness, which ultimately led to his ability to perceive and interpret the superphysical structures and organization that define the human energy field. Since 2007, Cristo has had a private practice as an esoteric psychologist, where he employs his ability to see the human energy field and its superphysical structures and organization to bring unconscious, limiting beliefs and complexes, individual archetypes, and other aspects of the human energy field into the awareness of individuals to facilitate clients' healing. Throughout the course of his practice, Cristo has kept extensive records and documented thousands of individual cases, from which he has constructed a comprehensive map of the human energy field. He has a strong desire to reveal his insights pertaining to these newly documented areas of the human energy field to healers, teachers, and leaders. Cristo's goal is to communicate these facts to awaken global humanity to its underlying unity.
GET SPECIAL OFFER NOW
LISTEN TO REPLAY
---
What Would You Manifest….
If You Knew You Could Not Fail?
If you could access a hidden power inside you that allowed you to attract ANYTHING you heart desired, what would you choose to manifest? Would you want a beautiful new home, financial freedom, a new car, or a 3 month vacation in Bali, super fit body, or an amazing relationship. Perhaps you want all of this and even more!
Whatever it is you want in life, it can and will be yours. Whatever dream you desire, it is possible to magnetize it with Sourxe IV technology. It can create light paths to rewrite your future events and help manifest intentions in 24 to 72 hours.
But Can It Really Be This Simple?
Absolutely says our guest speaker Peter Schenk Modern Day mystic, research engineer and software designer! Using the Sourxe IV can get you started manifesting your desires and dreams immediately. There's no learning curve involved because the software program is intuitive — so easy to use. You don't have to learn anything…instead the software program will do "ALL THE WORK FOR YOU"
If you can click a computer mouse……you can release the "genie from the bottle" known as Sourxe IV.
This newest Sourxe IV technology is about:
Power. Radiance. Ability. No limits. Abundance.
Sourxe IV technology has been 6 years in the making, undergone 4 generations of
evolution and involved 10 years of Peter's time in research and development….some have dubbed it the 21 century genie in a bottle…can it make all our wishes come true??Try it and find out!
Experience Sourxe IV energy yourself….Peter will be doing an activation for abundance with the Sourxe IV technology…so have a glass of water on standby!
"Releasing the "genie from the bottle" known as Sourxe IV
Learn from brilliant inventor Peter Schenk how:
Learn how the most powerful '9 symbols of creation' can turn you into a Manifesting Magnet!
Discover what happens when you're vibrating in the SOURCE IV energyzone.
Learn how light paths can re-write your future events and help manifest intentions in 24 to 72 hours.
Why you will never be limited if you are leveraging the awesome human "power of intention" using quantum physics, the quantum realm and Sourxe energy.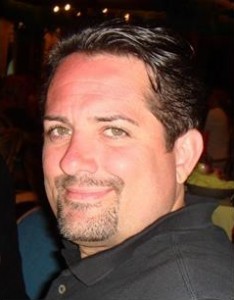 Peter Schenk is a Modern Day Mystic, energy healer, research engineer and software designer. Peter Schenk has compiled extremely remarkable intuitive intelligent computer programs that imbues specific frequencies into water. While exploring the quantum realms, Peter discovered an amazing secret of how to bridge science and technology into transformative  software programs to reconfigure a person's whole 'beingness' for optimal health, wealth, happiness and abundance.
He's here today… to share insights into how once we've released the "genie from the bottle" known as Sourxe IV….how it can not only give us our 3 wishes…..but ions more…..and more…….The most important question he asks you…is what DO you want to manifest first and WHEN do you want to start?
"I believe: I am a spirit of energy having a human experience. Spirituality is simple, precise and yet incredibly powerful."
"True Power comes from within. Everything you need always has been,
Is now, and will forever be inside of you."
Modern day mystic Peter Schenk
BONUS: The New Navitus High Energy Software Download
Download here: http://www.moderndaymystic.com/downloads/navitus/
GET SPECIAL OFFER NOW
LISTEN TO REPLAY
---
Opening the Path to More Abundance and Love
Would you like to?
Bring more abundance and into your life with ease and grace?
Overcome redundant negative patterns (i.e. "why does this keep happening to me?")
Realize the benefits of surrender, forgiveness and letting go?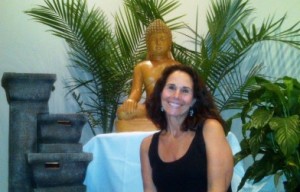 Denise Lamoureux is a gifted healer and channeler who helps you connect to your soul's purpose. Denise has assisted hundreds of people in their recovery from childhood trauma, grief, anxiety, depression and addiction. She has studied with some of the most talented spiritual teachers and is a certified Ignite Your Spirit Therapist, Reiki Master and Theta healer.  Most recently, Denise has fallen in love with the teachings of Sri Shakthi Amma Narayani.
Denise's specialty is helping people release themselves from old negative thought patterns and behavior (i.e. negative self talk and bad habits). Her insight and powerful healing energy can be transformational. As a result of working with Denise people are able to receive more abundance, joy and love in their life. Her goal is to help individuals find peace, healing and tranquility.
GET SPECIAL OFFER NOW
LISTEN TO REPLAY
---
Opening to Greater Wealth and Well-Being through Sound
Reprogram Your Sub-Consciousness Mind for Success
Unlock Your Potential
Activate Your Souls Purpose
Re-Tune Yourself to the True Vibration of Wealth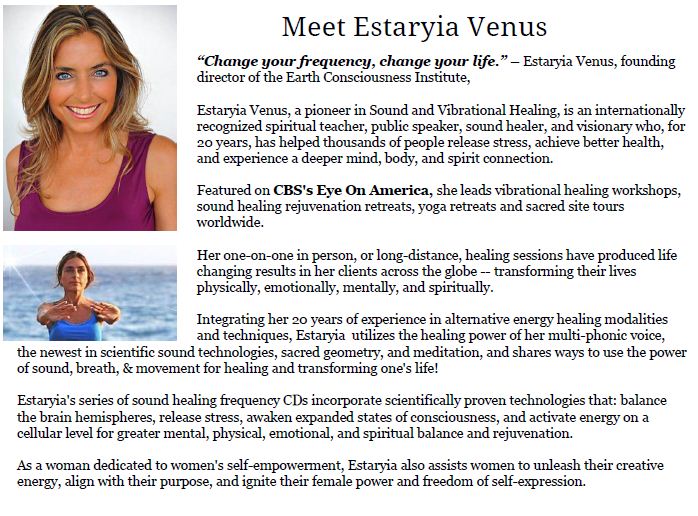 GET OFFER NOW
LISTEN TO REPLAY
---
Enhance Your Life Force; Experience the Benefits
Learn how tapping into the energy of the stars can give you more life force

Find out how you can get results, in spirit, mind and body

Learn how to clear pathogens, add nutrients, balance chakras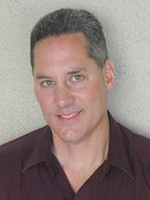 Tom Paladino's research and work with the scalar energy, began during his undergraduate years. He was inspired by various scientists, i.e., Hieronymus, Moray, Priore' and especially Nikola Tesla, as to the existence of an energy that is not of the electromagnetic spectrum. With this inspiration, he pursued a course of independent study in order to better understand and subsequently harness scalar energy. Scalar energy is also known as prana, chi, radiant energy, zero point energy, qi, orgone, eloptic. After years of experimentation and modification, Tom Paladino has developed a technique using scalar energy that will transmute pathogens quickly and painlessly. This technique facilitates the use of photographs of people who desire to have pathogens transmuted in their bodies. Tom Paladino developed a treatment process whereby he is able to administer the scalar energy reverse-phase angle harmonic of a pathogen, thereby causing that agent of infection to disassemble or fall apart. Scalar energy operates at the quantum level and is capable of disassembling all types of pathogens thus eliminating the causative agent of disease. Once the causative agent of a pathogen disease has been eliminated the symptoms associated with that infection decrease or disappear altogether. Recent discoveries led Tom Paladino to the conclusion that viruses can likewise be transmuted by this process of broadcasting scalar energy. Emboldened by these discoveries, he desires to present the world with the cure for ALL bacterial, fungal, protozoan and viral infections. It is his belief and statement that the scalar energy is capable of transmuting ALL pathogens thus presenting the world with the CURE for thousands of pathogenic diseases.  
LISTEN TO REPLAY
---
Living Your Dream by Aligning with Universal Truth
Do you feel like 'life happens to me' and yet know on a deeper level that you are a mighty manifestor?  Learning to embrace and align with Universal Truth enables us to co-create the life of our dreams.  Once we trust in divine perfection we can navigate our way through the most challenging of times with gratitude and grace; we can align with the infinite flow of Universal Abundance that is our birth right and when we become self–empowered, by reconnecting with our deepest spiritual mastery, we can and do transform our lives.
Join us to Get:
A greater awareness and understanding of how to embrace Universal Truth

Learn techniques to flow in harmony with the energies of these challenging times

Light Language Activations for greater alignment with Prosperity, Empowerment and Divine Flow

A sense of Inner peace knowing we are not alone and our potential is limitless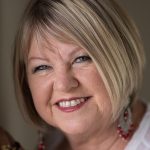 Helen is a shining example of how we can make quantum changes in our lives when we choose love over fear.  With a successful career in the corporate world and all the material possessions to 'prove' her success, Helen discovered she was empty inside and took a giant leap of faith to follow her heart, leading her to rediscover her authentic self.  She now lives in a state of surrendered grace as a respected spiritual teacher, healer, channel and author.   She is a channel for the Language of Light and her healing sounds are experienced as pure vibration cutting through the veil of illusion to reveal divine truth. Helen sees fear and doubt as the major cause of people shrinking rather than expanding.   She made a decision some years ago to live fearlessly and has never looked back.  Her daily mantra is "I choose to be the highest expression of myself as awakened consciousness in every moment.  I am truly blessed and grateful to be here at this time.  
LISTEN TO REPLAY