Be Free From Pain – Be Free for Life
Join us to learn about:
The MRI myth

Why your Dr., Chiropractor or Physical Therapist can't end your pain

Pain Management vs Pain Banishment

It was never your back

Where your Dr. missed the boat

The 3 biggest lies about pain

What's 5 times more expensive than cancer and 97.4% avoidable

Why Spiritual and Religious people suffer more physical pain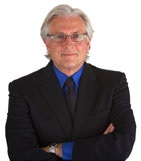 Adam Heller lives by the belief – what you don't know will hurt you. To this extent, Adam Heller teaches athletes, executives, celebrities and everyday people around the world how to "Control Your Brain To End Your Pain."
After a very successful career as an entrepreneur, Adam transitioned, and began to follow his passion of helping other people solve major problems. He has helped thousands of people heal from divorce, the loss of a loved one, lose weight, and overcome fears, phobias and panic attacks. Adam has developed new techniques that empower people to change their behaviors to overcome problems, and produce success.
Many years ago Adam began examining the link between physical pain, energy and emotions.The investigation produced the process Adam appropriately titled Zero Pain Now. Most of Adam's time is now spent teaching people throughout the world how to heal their own physical pain.. Adam is the creator of Adam Heller's Zero Pain Now and Dynamic Results Academy. He is a Certified Instructor of Neuro Linguistic Programming, and a Certified Master in Integrative Coaching, Time Line Therapy, Hypnosis and Spiritual Divorce.
LISTEN TO REPLAY
---
Waking Up To Your True Nature
Join us to learn more about:
Know who you really are

Discover your natural powers

Understanding the cause and the cure for suffering

Effortless flow with life

Good choices – Good outcomes

Increased intuition, spontaneity, and creativity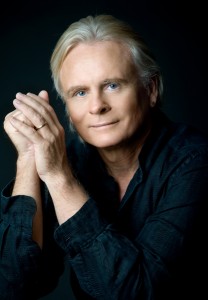 GP Walsh is a man of extraordinary talent. A Speaker, Author, Spiritual Teacher, Energy Healer, Workshop Leader, Master Coach. Master Meditation Teacher and a recognized EFT Expert, he has been coaching and healing for over 30 years and has touched thousands of people with his irreverent humor, his bold assertions, his contradictions of conventional wisdom and his unyielding compassion.
Nicknamed "The Irreverent Sage" he has been called a prophet, a wise man, a sage, a rebel, a spiritual misfit, a trouble maker and a few things less nice. With a rare honesty, a biting wit, the timing of a comedian, and insights that can make your head spin, GP has the unique ability to take the most arcane, ambiguous and impenetrable life teachings and bring them into language that anyone can understand.

GP is an expert on:
SPIRITUALITY
ENERGY HEALING (EFT)
MEN'S & WOMEN'S ISSUE
MEDITATION
LAW OF ATTRACTION
AND MUCH MORE
He is the host of the "Law of Attraction 2.0" radio show with over 25,000 listener as well as Founder of "The Balls Project – Self Help for Men".
A speaker, teacher and workshop leader for over 30 years. He is a recognized expert in leadership and innovation, creativity as well as personal development, finding and living your life purpose. He is also skilled in several healing arts and is a master at relieving stress and conflict, in the workplace and in one's personal life. His message goes way beyond just self-help encompassing the deepest questions that people are (or should be) asking.
A natural teacher, his background is as diverse as his interests having been a composer and pianist and performer. He has been a voice over talent for radio, TV and even video games. He has also been a business consultant to fortune 500 companies and even started several companies (one of which is now being run by his 2 sons).
Whether the format is light and fun or deep and serious, GP will bring a perspective to your show that is truly unique, engaging and entertaining.
LISTEN TO REPLAY
---
The Stargate Experience – Awakening Your DNA to Reveal Your Superconsciousness
The Stargate is one of the leading-edge devices that can assist in the rapid expansion of human consciousness. Experience your sensitivity heightening as you are surrounded by a 12th dimensional energy-field during a live, quantum Stargate transmission.The Stargate benefits can include:
Healing and balance for the physical body;
Clarity of understanding and major insight for the mental body;
Deep relaxation and stress removal for the feeling (emotional) body;
Personal karma can be dissolved;
Psychic and healing abilities can be activated; and
Past life recall can be triggered.
Discover that change can be simple and easy, just by relaxing into the Stargate's high-vibrational energies.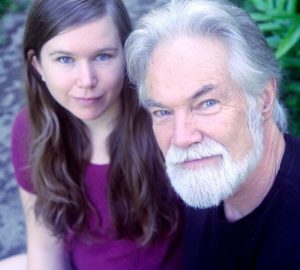 Prageet Harris
After many years with the Master Osho, spontaneous channeling happened for Prageet.  His guide Alcazar then worked with him to create the Stargate, a conscious, sacred-geometrical structure – an inter-dimensional doorway facilitating healing on all levels, the strengthening of one's intuition, and the awareness of one's Quantum nature. Many European countries, plus Russia, Israel, Canada, and the United States have all benefitted from the amazing transformations that Prageet and the Stargate have brought over the last 25 years.
Julieanne Conard
Julieanne joined the Stargate project in 2012, and also guides workshops around the world.  She originally intended to become a medical doctor, but quickly became a partner in the Stargate work after discovering a profound connection with the Stargate's guide Alcazar.  She is now a channel for Alcazar, who has assisted her in accessing and teaching a source energy of self-healing and self-love known as The Essence of Life.
The Stargate Experience with guests Prageet Harris & Julieanne Conard
Experience for yourself a leading-edge device designed to assist in the rapid expansion of human consciousness.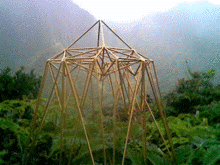 The Stargate is a sacred geometric structure that acts as an inter-dimensional doorway, emitting a powerful, high-vibrational energy field, facilitating healing on all levels, multi-dimensional DNA reactivation, psychic awakening, and a powerful awareness of one's Quantum Self.
In this show you will be invited to actually experience the Stargate energies coming to you in the moment as Prageet & Julieanne share a channeled Stargate energy transmission.
As you simply relax into this strong, high-vibrational energy field you will begin to vibrate at a higher level – your sensitivity will rapidly increase, and you will be able to actually feel the presence of various benevolent beings who will be invited to bring their presence, their vibration, into your space. This all happens on a Quantum level, the beings work with you through your higher Self and guides in the most appropriate way for you in the moment.
The intent of the Stargate work is to support individuals to know themselves. This occurs as multi-dimensional frequencies are radiated, touching dormant aspects of the many-stranded multi-dimensional DNA within each individual. This encourages the re-awakening of dormant parts of the DNA.
The process of re-remembering, of knowing Self, is to live the total awakened DNA presence. This is enlightenment. It is within your DNA that the mysteries of your greater Self are held. It holds the key to who you are, who you have been, your part and purpose in the Universal scheme and your ability to communicate directly with Spirit.
Physical healings, emotional freedom, resolution of stress and the clearing of mental imbalance have all been reported after The Stargate Experience. Stargate frequencies can dissolve limiting habit patterns and karmic influences and can create past-life remembering and re-activation of psychic abilities.
The Stargate Experience will introduce you to a totally new way of evolving your consciousness. No need for hard work, just relaxing and allowing your superconsciousness to elevate your human experience.
Thousands of people around the world have had a Stargate experience. Will you join them?
LISTEN TO REPLAY
---
Developing Intuition and Higher Consciousness through Meditation
Hear the inspiring and empowering story of 

Cristo

's opening to Higher Consciousness and Intuitive Powers

Better Understand Your Own Innate Abilities

Get some of the Secrets to Conscious Use of Intuition

Opportunity for some Personal Questions and Guidance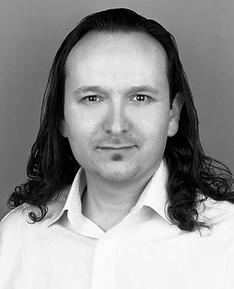 Cristo L. Bowers has conducted studies in consciousness since he experienced an expanded state of awareness brought about by physical exhaustion at the age of 16. In 2007, after approximately 9 years of meditation practice, Cristo experienced another expansion of consciousness, which ultimately led to his ability to perceive and interpret the superphysical structures and organization that define the human energy field. Since 2007, Cristo has had a private practice as an esoteric psychologist, where he employs his ability to see the human energy field and its superphysical structures and organization to bring unconscious, limiting beliefs and complexes, individual archetypes, and other aspects of the human energy field into the awareness of individuals to facilitate clients' healing. Throughout the course of his practice, Cristo has kept extensive records and documented thousands of individual cases, from which he has constructed a comprehensive map of the human energy field. He has a strong desire to reveal his insights pertaining to these newly documented areas of the human energy field to healers, teachers, and leaders. Cristo's goal is to communicate these facts to awaken global humanity to its underlying unity.
SPECIAL OFFER EXPIRES SEPTEMBER 2nd, 2015
LISTEN TO REPLAY