Activate Your Divine Matrix:
Experience More Enlightened Embodiment
Many souls are awakening now on Planet Earth at this time of "Quickening" according to Archangel Michael. Some refer to the "5D" nature of reality. Archangels Michael and Metatron are here now to tell you – and show you beyond any doubt – that there are not just 5 dimensions or even 8 or 10 million. There are INFINITE dimensions to reality and all of us are simultaneously existing in multiple universes and dimensions.
The question then becomes: How can we, as human beings while still embodied, FEEL, KNOW and FULLY UTILIZE all the dimensions? How can we activate our innate Divine Potential as the God Lights we truly are?
Sage Taylor Kingsley-Goddard, gifted channel of Archangel Michael, Yeshua, The Divine Mother and other Ascended Masters, will bring through a message and activating frequencies to:
.   support opening to and integrating higher dimensions;
.   help navigate living in multiple dimensions at once;
.   shed light on your true nature and purpose;
.   inspire and empower being more of your true self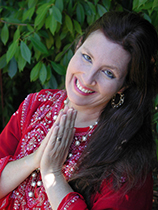 Rev. Sage Taylor Kingsley-Goddard, a.k.a. THE PROSPEROUS GODDESS (TM), is a highly gifted intuitive Archangel Michael & Divine Mother channel, Abundance & Soulwork Acceleration Coach, energy and soul healer and catalyst for personal and planetary transformation.
Able to read auras since her Third Eye was blasted open in 3 Near-Death Experiences in the Mexican desert in 1994, Sage uniquely integrates 100% accurate intuitive aura & chakra readings with Intuitive Angelic Miracle (I AM) shamanic healing & Spirit-guided life and business coaching to manifest more Love, more Joy & more Abundance. Sage is also a Reiki Master and Teacher, angelic Money Reiki Grand Master, hypnotherapist and a #1 international best-selling author.
Sage magnetized her Twin Flame soulmate, now husband of 18 years, a multiple six-figure income, her Dream Home, hot tub, world vacations, new cars… – You name it, she can manifest it, and she can help YOU manifest it too! – using the Science + Spirit manifestation techniques she teaches.
Sage's programs have been called "The Best of Mind-Body Healing" and have won massive global acclaim, with her Angelic Abundance Activator being named the #1 Best Law of Attraction on Earth.
Sage passionately empowers thousands of awakening souls worldwide to manifest higher LOVE & more MONEY, joyfully fulfill your life purpose, connect with your angels, prosper, thrive and shine!
VOTED #1 LAW OF ATTRACTION TEACHER WORLDWIDE!


LISTEN TO REPLAY
---
Thriving through Ascension, with the High Council of Orion
As the energies of Ascension are ramping up in this Eclipse Portal you may find yourself feeling frazzled, distracted, emotionally spent and confused. You have the awareness of the Shift and you feel in alignment with it, yet that is not always enough to navigate these energetically charged times in a manner that feels successful.  
What if you found solutions to being in the profound Ascension Energies and were able to see your shifts, stay in reasonable balance, take care of yourself in the most optimal ways, and support others along the way?
We have been working in close connection with the High Council of Orion for years as Ascension Guides.  Their loving, understanding guidance has supported us in a greater understanding of our energetic expansion and how to navigate the times with greater ease.
Join us as the High Council of Orion shares their great-grandfatherly Ascension Wisdom, always giving us a glimpse of our role here in this pivotal time in Universal History, and unveiling the Truth about all the Ascension Resources that are here, waiting for us to discover them….NOW.
During this call you will:
Learn who the High Council of Orion are and how they are here for you too.

Understand the process of Ascension, from their point of view as Ascended Beings

Experience reassurance as to why you are here at this time to witness and support the profound up-leveling in awareness and consciousness.

Be introduced to some simple, practical and profound ways you can keep your energy at an optimal level to Thrive during the Ascension experience.

Enjoy their messages that are always uplifting and personally responsive to the audience in the moment as well as the audience listening to the replays. They are always deeply personal, timely and relatable.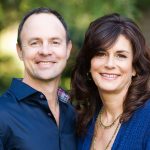 Holly & Paul Marwood, are a unique couple whose lives have been guided by the non-physical "team" on the other side who are here to assist all of us during this incredible transition we call Ascension. Working side by side they bring forward the high level guidance they receive and offer it to the world.
Holly is a conscious channel who has been working with the High Council of Orion, Ishtara, the Angelic Realm, Melchizedek and more over the past many years.  She will tell you that she began as a "reluctant channel", not wanting to bring through the messages that had been coming to her. Once she relaxed and allowed their messages of love, hope, healing, and deep understanding to flow through her lives were transformed. From that time forward her gift of communication with the Higher Dimensions has grown.
Together Holly & Paul work with people all over the world on a regular basis through their work with the Akashic Records, the Universal Sphere®, the Soul Activations and energy healing, as both facilitators and teachers.  Their greatest desire is for everyone to be able to Thrive in the Brilliance of their Heart & Soul.
GET OFFER NOW
LISTEN TO REPLAY
---
Soluntra Summer 2017 Shows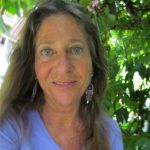 About Soluntra:
Soluntra is a way shower, activator, catalyst for change and here creating the foundations of the New Earth. She has always been of service in the bigger picture, being put firmly on her path in the Golden Solar Disc in the Himalayas in 1981.
Awakening to her own divinity she started to accept her un-limitedness. Her teacher was always within and direct to the Source through the Suns, the RA. In the smaller picture as a Naturopath and guide to inner healing in the 1980's, knowing it wasn't a career but a stepping stone. Opened to the higher levels of her Light Body often through full on initiations.
Developing an activation of the Chakras and Light Bodies, to One Chakra, One Body of Light. Creating DNA activations to awaken and expand consciousness.
Creating Flower, Gem, Star, Higher Dimensional Star, Hyper-dimensional and Earth Star Essences since the 80's as transmissions. As well as many mandalas of light codes anchored.
With years of travelling alone as well as with groups on bigger picture missions. Having taken countless workshops and journeys, written many books, painted mandalas and activation art, with extensive website and mp3's.
Show 1
OUT OF THE MADNESS OF THE DUALITY WORLD,
THE SOLUTION IS WITHIN YOU
In this show Soluntra will:
Look at the huge shifts happening now, with the sabotage energies being transmuted on the inner realms, to the alignment of Starlines extending now through the multiverses, through us and the Earth. The Stargate openings, the Living Library of Light codes now aligned through us firmly. The incoming souls just recently now able to be conceived holding no distortions of duality.
How you can love and accept and so transcend what is within you. How you perceive the world and all that is transpiring, that still hooks you up to the negative program, no matter how obvious or subtle. To seeing it as it truly is and being in the New Earth.
How you can be truly abundant, not by the new age manifestation games that create more karma and mean you are still coming from fear, but coming from the stillness within, what is yours comes to you.
With inner planes awareness and meditation.
GET OFFER NOW
LISTEN TO REPLAY
Show 2
Being Your Body Of Light
You are already your Body of Light, you have never been separate from it. As you love and accept your fears you get lighter and lighter.
There are levels of the Light Body that relate to how clear we are and how much we have loved within our self.
Being your Body of Light means you have more energy, can do things you never thought you could, experience joy, love, peace and abundance in your life, acknowledge your own and others divinity.
In this show Soluntra will:
Share her own story of experiencing and being her Body of Light and how that came about.
Explain about the levels of Light Body and how they relate to your life, body and health.
How the DNA the light codes once activated awaken your Body of Light.
Talk about physical immortality, the kundalini and the chakras.
A short attunement to open to your Diamond Body of Light one with the Diamond Light Matrix.
GET OFFER NOW
LISTEN TO REPLAY
---
TIMELINE INTEGRATION: Navigating a new dimensional experience
If 2016 was the year of transition, 2017 is a year of integration. So much has changed in our lives, but most important, our vibration offers a new perspective through which we have entered a new timeline. At the same time, we are revisiting past timelines as we continue to clear karma and density we created, healing through this new perspective for the benefit of our collective experience.
Did we just go in a complete circle and end up back where we started? It may tend to feel this way as many of the timelines we created in a different density came right along with us. Think of the analogy of the elevator moving between floors. When you get off the elevator on a new floor, you aren't a new person. You bring all of the parts of you to a new experience. And now you have a choice. Who have you become on that elevator ride? And what parts of you wish to change before embarking on the next experience?
We are in a very interesting time and space reality in which our structures are changing. We are still manifesting through the emotional body, yet so much as changed and a new harmonic is offered to assist us in creating the new. But the old timelines are still holding us back in resistant patterns, pulling up old wounds and imprints that are causing us to take a hard look at the new floor we arrived on and our responsibility as creators. Activating ourselves and forming new patterns becomes the premise for fulfillment and living a more collectively and singularly balanced experience.
You will:
Learn the way to heal and transition areas of your life that no longer resonate with your new perspective
Understand a new Earth harmonic that is available for healing and how to integrate it into your life
Realize why old timelines are re-emerging in your life right now and how to raise them into a new dimension
Access telepathic and intergalactic communication that already exists in your frequency
Discover subtle techniques to align your non-physical energy resulting in big physical changes
Find out how to create a new energetic structure for manifestation of your soul's highest expression
Micheila Sheldan is an Intuitive Channel who has the ability to connect with a variety of Guides, Interdimensional Beings and Collectives, including Mary Magdalene, Archangels, Jeremiah, the Ancients, the 9th Dimensional Lemurian and Pleiadian Collectives, Arcturians, the Council of Light and many others. Micheila channels detailed information about our history, structure, ascension and transition to a fifth dimensional consciousness. Her awakening came during a struggle with debilitating chronic pain. Through her connection to Source and her Guides, Micheila completely healed herself, leaving her mainstream life behind to fully pursue her soul's purpose as a channel. Her mission is to inspire others to fearlessly live their soul's higher purpose and to support Lightworkers through a very transitional time in our planet's history. Micheila also believes she incarnated here in this time as a conduit for Lightworkers to identify and activate their collective assignment or signature imprint. She is able to transmit light coded frequencies and vibrational healings as a vessel for crystalline light through channeled messages and activations. She is also currently channeling a book that explains the history behind human creation, how we were designed to live at our soul's highest expression and how we will heal and rebirth many aspects of our collective reality. Micheila is the Executive Director of the Flower of Life Center for Human Evolution, a volunteer organization focused on raising the consciousness of the planet. In this position, Micheila works with volunteers on a variety of projects ranging from conscious action initiatives and youth programs to the organization's international expo and magazine. She is also the mother of two very gifted teenage daughters.
LISTEN TO REPLAY
---
Get Ready, Get Set by Recalibrating to the New Frequencies
Receive Light Language Sound Codes from high dimensional realms, based in the Pure Love of Source, through Camilla KumaRa
Recalibrate your layers, let your physical, emotional and mental body be attuned with the frequency your Light Body, Higher Self and Divine Essence.
Get the uplifting messages coming in live in the present moment from beloved ascended masters and angelic guide teams, speaking through the heart of Camilla KumaRa.
Be ready as a receptor, transmittor and/or anchor for the incoming light of August.
Listen in and share the fun, ease and loving kindness that Camilla KumaRa emanates as a Guide, Healer, Catalyst and Re-Membering Ancient Soul.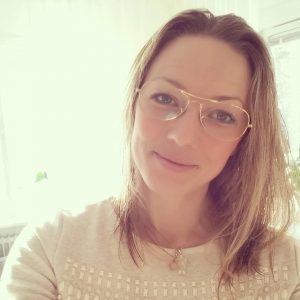 Camilla KumaRa is a Swedish Soul Path Guide and Light Language Healer with many gifts. She has in just a few years intuitively developed a unique way of transmitting very pure frequencies of Source Light and Love. She works through the Akashic and Cosmic Records, shifting between a spectra of high dimensions and multiple realms with ease and grace. The most highly appreciated part of Camilla's work is her way of letting the frequencies come through by toning, chanting or speaking Light Language. The Language of Light is a carrier of Codes, the tones and words are activating, clearing, balancing and healing from within. Camilla always works in the present Now, channeling the highest frequencies for the group or individuals. A moment of loving communication!
Camilla lives in Stockholm, Sweden with her husband and three children, 8 and 5 years
old and a small baby boy born in November 2016.
"As a Soul Path Guide I am working in Skype sessions through the Akashic and Cosmic Records, with Light Language Activation Codes/ Sound Healing. An important part of my work is also the group work I do and create continuously. Meditation Nights and workshops with different themes that I receive through my inner guiding. These events create beautiful energies and soul groups have found each other along the way. Meetings that create sparks all the way out in the Universe!"

LISTEN TO REPLAY
---
You Awakening Community Solstice Meditation
You are Invited to Join Host Jacklyn Johnston at 
Midnight EDT
 to bring in the Solstice Together.
We all know we are so much more powerful when we come together as a Community of Kindred Spirits, United in Intention.  So Let's Celebrate Together!
Here is how it works, which is the Message I just received from Spirit.  The Solstice peaks at 
12:24 AM EDT
June 21
.  So we come together at 
Midnight
, in Spirit, in Group Meditation.  No phones, no internet, no broadcast, no replay.  Just an extraordinary hour together.
Just Join Me and I will help us all to lift to the higher frequencies, and to create a space together where we can Be, Receive and Share More Evolutionary Light.
No worries if you can't make it or miss it; this is all happening at the 5th Dimension or Much Higher, so no such limit as time or space.  Just set your intention before or after if you want to join but are unable to coordinate the time.
And please let me know by email how this was for you.  I bet there will be some Solstice Miracles!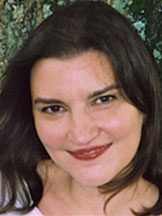 About Jacklyn: Jacklyn Johnston, the Founder and Host of You Awakening, comes to this role after maintaining a private practice since 1996, offering energy-based interventions in the form of coaching, healing and consulting. Since 2004, she has also been teaching classes and leading spiritual journeys designed to accelerate and support personal growth and transformation.
Now her own evolutionary process has led to pioneering new ways to inspire and support living from the inside out, to awaken to greater fulfillment and joy. This has become the primary emphasis of her private practice and teaching, as well as the impetus for creating You Awakening, a Global Teleseminar for personal growth and transformation.
GET OFFER NOW
LISTEN TO REPLAY
*DISCLAIMER:
You Awakening has a 30 day guarantee refund policy for digital product. To honor the time and expertise of our guest speakers, we do not offer a refund after a personal session has already been received, or the first class of a series has been offered.