Recalibrate your heart to the 5th dimension!
Lightplayer, you are ready to step into your divine power and fulfill your mission! The veil is becoming clearer every day and the tools and resources are right in your DNA. Now is the time to open to your power and wisdom as you help raise humanity's vibration as we transition into the 5th dimension!
Give yourself the opportunity to create a love filled, high vibrational timeline, Lightplayer!
Join Anyaa Lightheart as she collaborates with your higher-self, highly conscious beings of light and your guides to collectively open+ the Universal Records in your DNA and clear your channel of crystalline light!
Learn about:
DNA Crystallization.
Light Language.
The importance of raising your vibration.
Understanding your timelines as we move into the 5th dimension.
How to move past reemerging old timelines.
Bonus:
Receive a collective clearing through the DNA with the beautiful 12th dimensional Pleiadian Goddess, Na-E-Ha.
.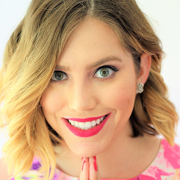 "I have known for a while that part of my mission here on Earth isto help other lightplayers and to guide the gifted children that are arriving. It is so important to me that they have the tools, community, love, and space to Be and Become… that they are able to share experiences and grow together and give and receive the much needed support as this beautiful place we call home evolves."
Her collaboration with our cosmic brothers and sisters, grew when she realized she could access the Universal Records through the Crystalline DNA. When she accesses the DNA, she is presented with a series of timelines and patterns. She can see all your "yous", all your multiple selves in different realities.
Anyaa's mission is to guide lightplayers and to encourage them to find answers within themselves by holding space, as they take their spiritual life into a timeline where they are their own leaders and Conscious Creators. It is because of this journey that lightplayers find enlightenment and, subsequently, begin to live consistently in a state of bliss and harmony.
LISTEN TO REPLAY
---
Celebration of Existence
Art: Union of Femininity and Masculinity by Nalinee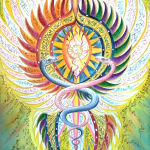 In moment of shifts of consciousness; we face deaths of our ego, social and belief constructs. Together with the age of returning into balance of the femininity and masculinity, a big union and clash of the two.
All this offers opportunities for us to understand deeper about ourselves.
Once we purge the olds, we create room for something new. Then, learn to hold our divine space. Here is a space, a void, for us to manifest our new chapter.
With the presence of Elohim within our hearts, we create the life that our hearts long to live and fulfil our services here on this planet.
We shift into world where
one's soul resonates as home,
one's heart sings,
one's spirit dances,
and one's mind is reborn.
Let us shift into the state of celebration of existence as life is such a precious gift.
Topics within this talk:
Blessings and lessons within struggles – sharing experiences of deaths of ego.
Union of two genders
Shift of the mind
Keys to celebrations and joy of existence
Light Language Transmission.
Benefits of this talk:
To be inspired to see blessings and lessons in struggles and deaths of one's ego.
To understand about the union of the two genders.
To share methods of shifting one's state of mind, holding one's space, and transcending the old plus welcoming in the new.
To align oneself with the state of joy of existence.
To receive Light Language transmission that assists and aligns us with our highest state of being.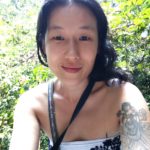 Nalinee is an intuitive, a channel, healer, and painter of Light Language and beings of light.  With her gifts, she has the abilities to connect with many portals and realms, soul records, Light codes, galactic families, ascended masters, and council of light. She anchors her visions of Light language and guides in forms painting, speaking and chanting. Her awakening journey began after overcoming her struggles with eating disorders and depression.  With the assistance and support from her twin soul, Michael Graham Macdougall; she accelerates through her ascension paths within few years.
Gaining wisdom and insights from her life experiences, higher self, guides, galactic teams and Amazonian medicines; she is eager to offer her services.  Her high vibrational art has been spread; anchoring light frequencies into a healing centre in the Amazon jungle and many homes around the world.
She has also conducted guided meditations for both group and private settings. She also offers reading and private healing sessions online.  Her services include energy work and Light Language of activations, releasing densities, balancing and anchoring higher frequencies into etheric and physical bodies, connecting with star origins, soul remembrance and records reading, plus bringing forth messages of guidance and self-empowerment.
Her website – Remembering Love and Light Language.com which was built from her heart is a platform of many of her services and art. This is a gate way for her in connecting with the rest of her soul family on this planet.
Moreover, Nalinee is currently working on a book and an Oracle card deck of Light Language art.
LISTEN TO REPLAY
---
Free Your Emotions, Free Yourself
We are each on a journey of personal evolution.  This is a time of concentrated growth and expansion at the level of the individual.  It is time to release that which no longer serves us and to release that which never served us in terms of beliefs, behaviors, patterns and living in ways that are out of alignment with the truth of who we are.  Collectively and individually, we are going through a period of transition from what was to what will be as we welcome the new and unfolding future of humanity.  Our individual contribution to living in the higher vibrations that are beckoning us is to heal, clear and release the unloving energies that have accumulated in our energy fields.
We are experiencing the influences of greater energies that are affecting both our outer world and our personal world. So how can we transition from here to what is next?  Most important is to begin with the healing of the self.
Join Avilone Bailey as she describes and demonstrates how she is able to assist those who are ready to release the energies that are holding them back from experiencing their true path and a healthier, more fulfilling life and how the Dolphin Collective have been a part of this healing journey.
Avilone's unique, no-touch energy healing modality stems from her 30-year journey into the many and fascinating facets of the metaphysical world.  The results from an energy session are immediate, the benefits become evident very quickly and will continue with time.  It is a technique that is effective whether conducted in person, by phone or over the internet.
Through the loving energies working with Avilone, you can experience an upliftment and balancing of your energy field that leave many feeling calm, peaceful, loved and able to move forward in their life with clarity and balance.
The results from an energy session are immediate.  The benefits become evident very quickly and will continue with time.  It is a technique that is effective whether conducted in person, by phone or through the internet.
Get ready to discover:
How emotions stored in your energy can have a direct impact on your life in relationships, health, finances and life path

How clearing stored emotions can lead to living a happier, healthier, more fulfilling life

The types of emotions that can be cleared

How we accumulate emotions throughout our lives

When in our life we begin to accumulate emotions

How stuck or stored emotions can affect your ability to manifest what you desire

What happens during a session

The immediate results and benefits that people have experienced

Areas that can be addressed in a session (unhealthy behaviors, relationships, patterns, physical issues, emotional issues)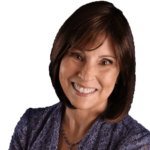 As a child growing up, Avilone was in tune with her spiritual guidance.  At age 6, she could see the energy fields around the trees and bushes.  In second grade, during spelling bees, she was able to see in her mind's eye how each word was spelled resulting in her being the last one standing.  In third grade, while at home reading a book, she was shown what turned out to be an answer to a bonus test question given in school later that week.  She was the only one in the class to answer it correctly.  Always in tune with her Inner Guidance, she gained a keen perception of people and events and at times was prompted to remove herself from potentially harmful situations.
Her life path was also revealed to her.  She knew as a young child that she would to be a nurse when she grew up.  It was a burning desire, one that could not be ignored, as she grew into adulthood.  She achieved her nursing goal with a career that spanned over 25 years earning a Bachelor's and a Master's Degree along the way.  During her successful and fulfilling career as an RN, she continued to follow her Inner Guidance.  She actively explored and participated in the many facets of the metaphysical world experiencing and studying meditation, psychometry, past life regression, auras, stones and crystals and found that she was particularly drawn to energy as a healing modality.  
She now focuses on her energy work as an Emotional Relief Catalyst, helping clients by using a modality she has created.  In her current work, she is able to remove stuck or stored energies in one's energy field.  These stuck or stored energies can interfere with a person's ability to move forward in their life or can keep them from experiencing a life that is healthy and fulfilling.   Removing stuck energies can assist a person in reaching their full potential.  
LISTEN TO REPLAY
---
Ascension guidance with the High Council of Orion
Join us as the High Council of Orion shares their great-grandfatherly Ascension Wisdom, always giving us a glimpse of our role here in this pivotal time in Universal History, and unveiling the Truth about all the Ascension Resources that are here, waiting for us to discover them….NOW.
During This Call:
Learn who the High Council of Orion are and how they are here for you too

Understand the process of Ascension, from their point of view as Ascended Beings

Experience reassurance as to why you are here at this time to witness and support the profound up-leveling in awareness and consciousness

Be introduced to some simple, practical and profound ways you can keep your energy at an optimal level to Thrive during the Ascension experience

Enjoy their messages that are always uplifting and personally responsive to the audience in the moment as well as the audience listening to the replays. They are always deeply personal, timely and relatable.
We have been working in close connection with the High Council of Orion for years as Ascension Guides.  Their loving, understanding guidance has supported us in a greater understanding of our energetic expansion and how to navigate the times with greater ease.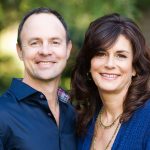 Holly & Paul Marwood, are a unique couple whose lives have been guided by the non-physical "team" on the other side who are here to assist all of us during this incredible transition we call Ascension. Working side by side they bring forward the high level guidance they receive and offer it to the world.
Holly is a conscious channel who has been working with the High Council of Orion, Ishtara, the Angelic Realm, Melchizedek and more over the past many years.  She will tell you that she began as a "reluctant channel", not wanting to bring through the messages that had been coming to her. Once she relaxed and allowed their messages of love, hope, healing, and deep understanding to flow through her lives were transformed. From that time forward her gift of communication with the Higher Dimensions has grown.
Together Holly & Paul work with people all over the world on a regular basis through their work with the Akashic Records, the Universal Sphere®, the Soul Activations and energy healing, as both facilitators and teachers.  Their greatest desire is for everyone to be able to Thrive in the Brilliance of their Heart & Soul.
GET OFFER NOW
LISTEN TO REPLAY
---
Awakening The Genesis Codes
With Kartron
"When a Spark (of Source) becomes a Soul, it is given 3 Primary Gifts; a Word, a Code & a Tone. The Word is a Harmonic Portal, which defines you as a Self, separate yet as One from Source. The Code becomes your Purpose, defining Your Path as a Soul. The Tone is your Signature, the frequency unique to your Presence in Creation. This Becomes your Journey of many lives Known as incarnations."
Kartron
Is it time to;
Embody your full Potential?
Live Life as you Truly Are?
Honor Your Self as a Gift from God to Others by living Your True Purpose?
Then it is time to Awaken your original Blueprint of Creation by Awakening your Genesis Code.
Written by the Finger of God when you were forged from the Crucible of Creation, it is the original Program for your Greater Soul's Purpose before incarnating. By Awakening your Genesis Code, you have the purest form of Self as your Foundation.
READY TO HELP FULFILL PROPHECY?
Kartron now invites you to HELP US FULFILL THE PROPHECY OF HUMANITY by AWAKENING THE GENESIS CODES FOR HUMANITY.
On the Tuesday July 18th at 8pm Eastern Time, episode of You Awakening, Kartron will conduct an Awakening of the Collective Genesis Codes. Your participation will facilitate the transmission of this Divine Energy by making you a Pillar of Heaven, so the Divine Realms can transmit the New Collective Genesis Codes for Humanity.
During the Broadcast, He will open the Gates of Heaven to link our world with the Quantum Field in the Cosmos. He will then ACCESS AND TRANSMIT THE GENESIS CODES FOR HUMANITY.
Joining this Field of Oneness, Divine Energies will be activated on Earth, which can then heal, balance, energize and fulfill humanity, even correct time itself, as we Bless this world through our presence and actions in 2017 and beyond.
By joining Kartron on You Awakening, here are some of the benefits you can expect;
Awakening your Collective Genesis Code
Access your part of the Creation Blue Print for Humanity
Redefining your Greater God-Self
Easier access to your part of the Collective Purpose
Activation of your Higher Destiny Path for Humanity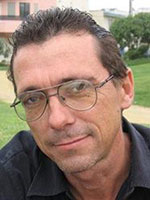 Patrick McCormick experienced a fundamental quantum transformation both spiritually and physically on Bell Rock Vortex in Sedona, Arizona during the Harmonic Convergence of August 1987.
In October 1987, he met his mentor and long-term friend, and they embarked on a 25-year Journey of Awakening to re-establish the Original Divine Plan of bringing Heaven to Earth. That fulfillment of ancient Prophecy began in 1989 within the Lemurian Mountains known as the Hawaiian Islands.
That Journey of connecting with and receiving transmissions from divine entities, beings, Archangels, Ascended Masters, Engineers from Motherships, Divine Councils and Heavenly Hosts created the Greater Work, resulting in spiritual and physical transformation for the many people he worked with.
In 1994, an inter-dimensional being from the Realms of Essence known as Kartron entered his life, and thus began another chapter of working with the Heavenly Hosts to restore the Divine Plan for the Earth and Humanity, by correcting time itself.
Kartron does not just give information from the Light Realms, he conducts transformational energy work to facilitate Humanity's awakening into ever expanding levels of consciousness.
Click below for Special Offer
LISTEN TO REPLAY
---
TIMELINE INTEGRATION:
Navigating a new dimensional experience
If 2016 was the year of transition, 2017 is a year of integration. So much has changed in our lives, but most important, our vibration offers a new perspective through which we have entered a new timeline. At the same time, we are revisiting past timelines as we continue to clear karma and density we created, healing through this new perspective for the benefit of our collective experience. Did we just go in a complete circle and end up back where we started? It may tend to feel this way as many of the timelines we created in a different density came right along with us. Think of the analogy of the elevator moving between floors. When you get off the elevator on a new floor, you aren't a new person. You bring all of the parts of you to a new experience. And now you have a choice. Who have you become on that elevator ride? And what parts of you wish to change before embarking on the next experience?
We are in a very interesting time and space reality in which our structures are changing. We are still manifesting through the emotional body, yet so much as changed and a new harmonic is offered to assist us in creating the new. But the old timelines are still holding us back in resistant patterns, pulling up old wounds and imprints that are causing us to take a hard look at the new floor we arrived on and our responsibility as creators. Activating ourselves and forming new patterns becomes the premise for fulfillment and living a more collectively and singularly balanced experience.
You will:
Learn the way to heal and transition areas of your life that no longer resonate with your new perspective
Understand a new Earth harmonic that is available for healing and how to integrate it into your life
Realize why old timelines are re-emerging in your life right now and how to raise them into a new dimension
Access telepathic and intergalactic communication that already exists in your frequency
Discover subtle techniques to align your non-physical energy resulting in big physical changes
Find out how to create a new energetic structure for manifestation of your soul's highest expression
Micheila Sheldan is an Intuitive Channel who has the ability to connect with a variety of Guides, Interdimensional Beings and Collectives, including Mary Magdalene, Archangels, Jeremiah, the Ancients, the 9th Dimensional Lemurian and Pleiadian Collectives, Arcturians, the Council of Light and many others. Micheila channels detailed information about our history, structure, ascension and transition to a fifth dimensional consciousness. Her awakening came during a struggle with debilitating chronic pain. Through her connection to Source and her Guides, Micheila completely healed herself, leaving her mainstream life behind to fully pursue her soul's purpose as a channel. Her mission is to inspire others to fearlessly live their soul's higher purpose and to support Lightworkers through a very transitional time in our planet's history. Micheila also believes she incarnated here in this time as a conduit for Lightworkers to identify and activate their collective assignment or signature imprint. She is able to transmit light coded frequencies and vibrational healings as a vessel for crystalline light through channeled messages and activations. She is also currently channeling a book that explains the history behind human creation, how we were designed to live at our soul's highest expression and how we will heal and rebirth many aspects of our collective reality. Micheila is the Executive Director of the Flower of Life Center for Human Evolution, a volunteer organization focused on raising the consciousness of the planet. In this position, Micheila works with volunteers on a variety of projects ranging from conscious action initiatives and youth programs to the organization's international expo and magazine. She is also the mother of two very gifted teenage daughters.
LISTEN TO REPLAY
---
Community Gathering:
Merging with the Natural Forces, Softening the Impact
 What You Can Expect:
With Hurricane Irma gathering force, a major earthquake in Mexico today, forest fires  and flooding in Southeast Asia, let's join together in service.
What if we can safely merge with the natural forces and mitigate loss and destruction?
We have divine power within, and joining together is like a multiplier effect.  So let's get together for a simple call, a meditation 

Saturday

 at 

2 PM EST

.
Join us in spirit if you can't make the call; you know we will be gathering in a dimension that overcomes time and space.
The recording will be available after the call, and in the meantime, our Eclipse show can be very beneficial for soothing our own adjustments, and helping with the natural events.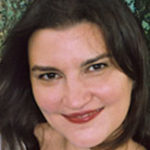 About Jacklyn: Jacklyn Johnston, the Founder and Host of You Awakening, comes to this role after maintaining a private practice since 1996, offering energy-based interventions in the form of coaching, healing and consulting. Since 2004, she has also been teaching classes and leading spiritual journeys designed to accelerate and support personal growth and transformation.
Now her own evolutionary process has led to pioneering new ways to inspire and support living from the inside out, to awaken to greater fulfillment and joy. This has become the primary emphasis of her private practice and teaching, as well as the impetus for creating You Awakening, a Global Teleseminar for personal growth and transformation.
LISTEN TO REPLAY
---
Get Ready, Get Set by Recalibrating to the New Frequencies
Receive Light Language Sound Codes from high dimensional realms, based in the Pure Love of Source, through Camilla KumaRa
Recalibrate your layers, let your physical, emotional and mental body be attuned with the frequency your Light Body, Higher Self and Divine Essence.
Get the uplifting messages coming in live in the present moment from beloved ascended masters and angelic guide teams, speaking through the heart of Camilla KumaRa.
Be ready as a receptor, transmittor and/or anchor for the incoming light of August.
Listen in and share the fun, ease and loving kindness that Camilla KumaRa emanates as a Guide, Healer, Catalyst and Re-Membering Ancient Soul.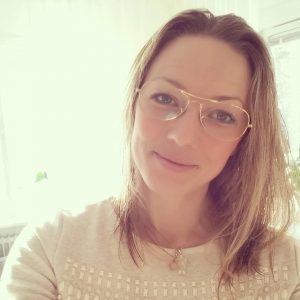 Camilla KumaRa is a Swedish Soul Path Guide and Light Language Healer with many gifts. She has in just a few years intuitively developed a unique way of transmitting very pure frequencies of Source Light and Love. She works through the Akashic and Cosmic Records, shifting between a spectra of high dimensions and multiple realms with ease and grace. The most highly appreciated part of Camilla's work is her way of letting the frequencies come through by toning, chanting or speaking Light Language. The Language of Light is a carrier of Codes, the tones and words are activating, clearing, balancing and healing from within. Camilla always works in the present Now, channeling the highest frequencies for the group or individuals. A moment of loving communication!
Camilla lives in Stockholm, Sweden with her husband and three children, 8 and 5 years
old and a small baby boy born in November 2016.
"As a Soul Path Guide I am working in Skype sessions through the Akashic and Cosmic Records, with Light Language Activation Codes/ Sound Healing. An important part of my work is also the group work I do and create continuously. Meditation Nights and workshops with different themes that I receive through my inner guiding. These events create beautiful energies and soul groups have found each other along the way. Meetings that create sparks all the way out in the Universe!"
LISTEN TO REPLAY
---
Open Your Intuition, Be Your Own Guide
In this call, you can expect to:
Learn about the Pineal Gland (Third Eye) from a scientific and multidimensional perspective:
Find out why activating your Pineal Gland/Third Eye is so important to your evolution and happiness in life;
Get activated (the entire broadcast will support opening your Third Eye, safely);
Specifically activate Your Inner Knowing;
and in short, get ready to raise the curtain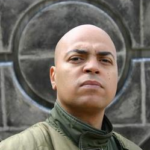 Learn how one person's journey of self discovery led to the awareness of being an Extraterrestial in human form.  Now fully embracing his origin, Arcturus Ra has dedicated himself to helping others who may feel a longing for "home", and a sense of purpose during this time of great change on Earth.  If you can relate, this call could help you reclaim more of your multidimensional self including the expansion of your knowing and gifts.
Taking orders now for late September shipment

LISTEN TO REPLAY
---
How Natural Healthcare Breakthrough Can Help You
Learn how energy from the Sun and Stars can heal
Find out the latest scientific discoveries about the connection between Nano-bacteria (which we all have to varying degrees) and health conditions.
Be the first to know there is a natural and effective way to disassemble Nano-bacteria, thereby breaking apart calcification.
Find out why this is so important to you and your loved ones.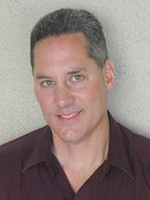 Tom Paladino's research and work with the scalar energy, began during his undergraduate years. He was inspired by various scientists, i.e., Hieronymus, Moray, Priore' and especially Nikola Tesla, as to the existence of an energy that is not of the electromagnetic spectrum. With this inspiration, he pursued a course of independent study in order to better understand and subsequently harness scalar energy.
Scalar energy is also known as prana, chi, radiant energy, zero point energy, qi, orgone, eloptic. After years of experimentation and modification, Tom Paladino has developed a technique using scalar energy that will transmute pathogens quickly and painlessly. This technique facilitates the use of photographs of people who desire to have pathogens transmuted in their bodies.
Tom Paladino developed a treatment process whereby he is able to administer the scalar energy reverse-phase angle harmonic of a pathogen, thereby causing that agent of infection to disassemble or fall apart. Scalar energy operates at the quantum level and is capable of disassembling all types of pathogens thus eliminating the causative agent of disease. Once the causative agent of a pathogen disease has been eliminated the symptoms associated with that infection decrease or disappear altogether.
Recent discoveries led Tom Paladino to the conclusion that viruses can likewise be transmuted by this process of broadcasting scalar energy. Emboldened by these discoveries, he desires to present the world with the cure for ALL bacterial, fungal, protozoan and viral infections. It is his belief and statement that the scalar energy is capable of transmuting ALL pathogens thus presenting the world with the CURE for thousands of pathogenic diseases.
Click Here For Before and After Herpes Tests Reveal Virus Eradicated Report
Click Here For HIV Virus Testimony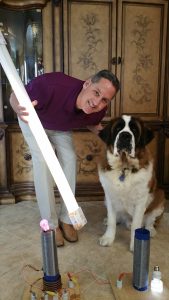 Conditions caused by Nanobacteria are:
arterial plaque ( arteriosclerosis )
kidney stones
gall stone
cataracts
scleroderma
brain aneurysms ( calcification in the brain leading to strokes )
tennis elbow and other sports-related trauma causing calcification
many types of arthritis ( calcified deposits )
breast cysts leading to cancer
some forms of psoriasis
prostate calcification
gingivitis ( dental plaque )
calcification that leads to ovarian cancer
LISTEN TO REPLAY
---
*DISCLAIMER:
You Awakening has a 30 day guarantee refund policy for digital product. To honor the time and expertise of our guest speakers, we do not offer a refund after a personal session has already been received, or the first class of a series has been offered.