How to Live a Life Filled with Daily Miracles
During this call we will discuss:
The #1 way people block miracles from showing up and how to stop doing it.
What Debra's near death experience revealed to her about the power we have to create whatever we choose.
How to know what miraculous work you were put on earth to do – and how to fearlessly start doing it.
Debra will also lead us through a powerful experience where we will each tap into our own higher knowledge and receive answers as to what we can do to create our miraculous lives.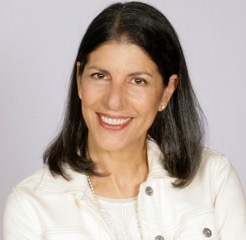 Debra Poneman spent the 1970s teaching meditation to thousands of people and studying with some of the greatest spiritual masters of the East. She often spent 10 to 12 hours a day in deep meditation, and she remained in silence for weeks at a time. In the early 1980s, she began to examine the knowledge of the great masters of Western metaphysical thought, and founded Yes to Success Seminars to bring to the masses ideas that were then "radical," like "Everything is energy" and "Your thoughts create your reality."
Within a few short years, Debra's seminars were established in cities across the United States and internationally on four continents. Debra's infomercial was the first to offer a "self-improvement" product and was broadcast in dozens of major US markets. She appeared regularly in print, on TV and on radio from coast to coast. At a time when only a handful of women were corporate trainers, her client list included Fortune 500 companies such as McDonnell Douglas and the Xerox Management Group. Her students went on to become highly successful entrepreneurs, New York Times bestselling authors, renowned transformational leaders, millionaires, billionaires, and household names.
In 1988, when Debra was in the midst of negotiations for her own daytime TV talk show and had a contract with a major publisher for her Yes to Success book, Debra's first child was born. She suddenly chose to follow a different passion. For 20 years she disappeared from the public eye to be a stay-at-home mom.
Now a best-selling author, Debra is once again sharing with the world her knowledge of how to create a life of success, happiness, and miracles.
Click here for Free Master Call with Debra Poneman and Marci Shimoff
Click below for Special Offer
Put in the coupon code Miracles100 at checkout for $100 off – only for You Awakening!!
LISTEN TO REPLAY
---
Empowered Love, Sex, and Romance
What to expect during this call:
Learn how to free yourself once and for all from old worn out relationships and gender roles that don't serve you.
Understand the importance of self-love as a foundation for all other forms of love.
Let go of the energy of traumatic sexual abuse, violence, betrayal, and abandonment.
Explore higher dimensional sexuality, for enhanced pleasure and connection.
Liberate yourself from obsessive and compulsive thoughts and desires.
Experience morphogenetic field activations to empower your relationships and sexuality.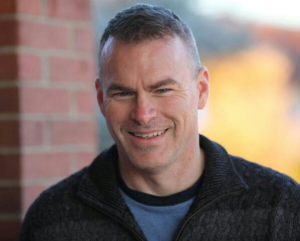 After a long and stressful career as an upscale restaurant manager, Patrick Prohaska left the hospitality industry to embrace his calling as an authenticity coach and energy healer. He is an expert in Law of Attraction life coaching, subconscious reprogramming, and energetic activations for healing and personal growth. With a BA in history of science and an MA in the religions of ancient India, Patrick is a well-rounded expert in the interplay of science and religion, and he applies higher dimensional tools for Awakening and growth from a foundation based in science. He has studied massage therapy, aromatherapy, Reiki, Law of Attraction life coaching, various schools of Yoga, Theta Healing, Awakening Dynamics, and other healing systems, and has developed his own unique system of energetic activations called Thrive Energetics. Patrick is based in Southern California, and is available for lectures, seminars, and workshops around the globe.

LISTEN TO REPLAY
---
Find Out How to Connect With Your Galactic Family of Light
Asara will be answering these questions at the upcoming show:
Why Are Galactic Beings of Light Visiting Earth?
Why Is a Collaboration With Galactic Civilizations of Light Inevitable?
What Has Sacred Mount Shasta to Do With Galactic Civilizations of Light?
Also:
Experience a Powerful Meditation to Connect With Galactic Beings of Light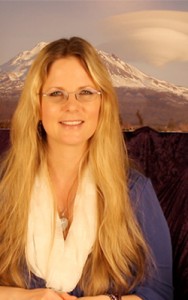 About ~Asara~
Asara helps people from all over the world, to connect with their Galactic Family of Light to receive Wisdom, Guidance and Clarity for their path. These Galactic Beings of Light are future aspects of our Higher Selves, who came back to assist us, now. Her work assists people to step into an Abundant, Fulfilling, Loving, Healthy and Purpose-Driven Life with ease.
Asara has been facilitating Galactic Contact Groups since 2010 in Mt. Shasta, a Galactic Hub for different Galactic Civilizations of Light, as well as online. Asara is a trance-channel for the Pleiadian-Sirian-Arcturian Council of Light, Archangel Michael and Adama of Telos. She is also a Mentor for Lightworkers, Healers, Holistic Health Practitioners, Channellers, Artists and Wellness coaches.

LISTEN TO REPLAY
---
2016 Grounding the New Paradigm
On this call we will discuss:
Out with the old – all that's not working: simple ways to dissolve limitations
In with the new – it's time to manifest in the physical what you've been wanting for years
Expanding your awareness of the support that's already there
Becoming aligned within and without
"In your existence nothing is static, and yet humanity is constantly trying to create rigidity, safety, security. This will never work. The Stargate Experience is about connectivity, awareness, creativity, and abundance – how to achieve these things with ease and grace.
2016 is a year to be free – a year to start manifesting in the physical that which you have been yearning for for so long. Join us to hear how."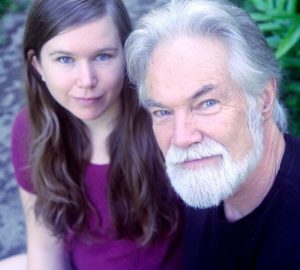 Prageet Harris
After many years with the Master Osho, spontaneous channeling happened for Prageet.  His guide Alcazar then worked with him to create the Stargate, a conscious, sacred-geometrical structure – an inter-dimensional doorway facilitating healing on all levels, the strengthening of one's intuition, and the awareness of one's Quantum nature. Many European countries, plus Russia, Israel, Canada, and the United States have all benefitted from the amazing transformations that Prageet and the Stargate have brought over the last 25 years.
Julieanne Conard
Julieanne joined the Stargate project in 2012, and also guides workshops around the world.  She originally intended to become a medical doctor, but quickly became a partner in the Stargate work after discovering a profound connection with the Stargate's guide Alcazar.  She is now a channel for Alcazar, who has assisted her in accessing and teaching a source energy of self-healing and self-love known as The Essence of Life.
The Stargate Experience with guests Prageet Harris & Julieanne Conard
Experience for yourself a leading-edge device designed to assist in the rapid expansion of human consciousness.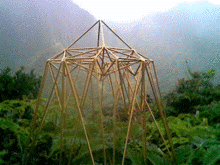 The Stargate is a sacred geometric structure that acts as an inter-dimensional doorway, emitting a powerful, high-vibrational energy field, facilitating healing on all levels, multi-dimensional DNA reactivation, psychic awakening, and a powerful awareness of one's Quantum Self.
In this show you will be invited to actually experience the Stargate energies coming to you in the moment as Prageet & Julieanne share a channeled Stargate energy transmission.
Registration Still Open

LISTEN TO REPLAY